Let's admit it. Hanging out with our work buddies after a hectic week or just kick-starting the weekend in a local pub with a pint or two is something all of us looked forward to. And sitting by the bartender and watching him swirl and mix cocktails was our take on added boozy fun. 
It was challenging initially when the lockdown was in place, but we all slowly got used to the virtual catch-ups – work or otherwise – and the tradition continued in a renewed manner. With virtual mixology classes, not only are we able to revisit our days of boozy fun, but we also get to try our hands-on mixing cocktails from the comfort of our homes. We even went as far as to record these sessions, watch them later, and laugh at ourselves being silly. For those looking to impress at their next gathering, attending craft cocktail classes is the perfect way to learn the nuances of mixology. 
As always, we are here to make this easy for you if you are new to hosting virtual celebrations with your co-workers or for your employees. Here are our top picks for the best virtual mixology classes – and they send in kits too!
Food is a great way to get your team to come together. Have a look at these lunch-and-learn programs and cooking classes to have a fun discussion while whipping up great food.  If you are looking for a way to relax with your team we have also compiled a list of cocktail kits, and some paint and sip options.
1. What is virtual mixology?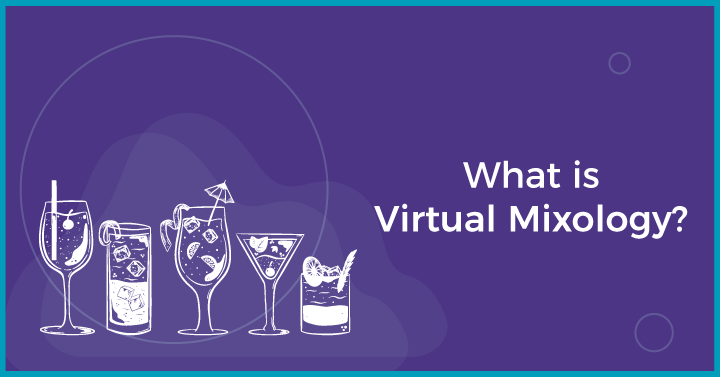 A virtual mixology class is an online class or experience where you learn how to make cocktails from home as taught by a professional mixologist or bartender. They will guide you to prepare and mix specific cocktails like Cosmopolitan, Bellini, Long Island Ice Tea, etc.
Most virtual mixology classes have cocktail kits delivered to the participants' homes, sometimes also include some information about the cocktail they can make with the kits. This is a more entertaining twist to your regular virtual happy hours.
2. How to host a virtual mixology class?
2.1 Block the calendars
Everyone should be available on the same date and time. Get together in advance and plan the event, block in the date and time so that everyone can be part of the fun.
2.2 Set a theme
Why not add a dress-up element? Suit & tie and cocktail gowns; speakeasy, holiday, paint & sip – whatever suits your fancy!
2.3 Bring the people in
Send in the invitations so that everyone can RSVP and schedule them on their calendars. If you have people outside of the team who got together and discussed the event details, make sure you send the invites to them as well.
2.4 Budgeting
Since BYO, it is vital to make sure the budget is feasible for everyone. Set up a budget and make sure everyone sticks to it!
2.5 Raincheck on ingredients
One person can take charge, preferably the team manager, and follow up with everyone to make sure they all have the ingredients for the cocktail ready well in advance.
2.6 Bar tools
With a green check on the ingredients, make sure they all got their bar tools ready as well. If you are sending in the bar tools as a token from the company directly from the online shopping sites, deliver them directly to their homes to avoid hassles.
2.7 Icebreakers
Friday couldn't get here soon enough! If you are doing this for the first time, if you have new team members, or if you are new to the team, it is best to kickstart your boozy happy hour with the good old icebreaker questions and ease the atmosphere a bit.
2.8 Games & activities
Fun times should always have an entertainment element. Add on the ever-dependable team-building games and activities before you conclude the virtual mixology class.
With that, let us delve into 10 of the best virtual mixology classes available online if you prefer a hosted experience.
3. 10 best virtual mixology classes with kits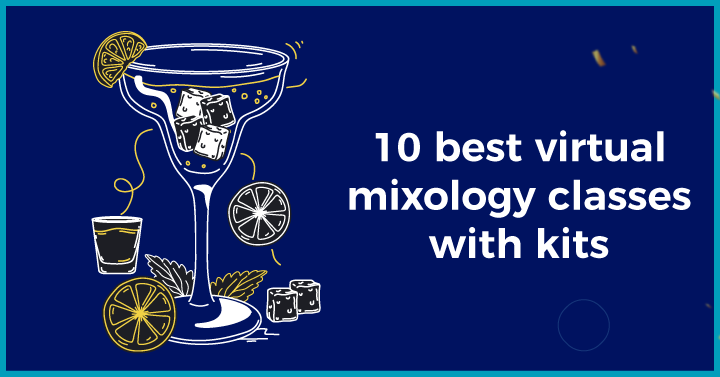 3.1 Confetti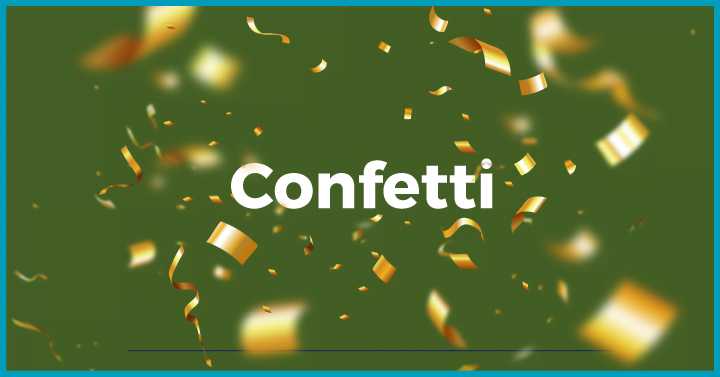 We loved Confetti at first glance because of their description – "because it's always happy hour somewhere!" They guide us to craft at least two classic cocktails from their selection, as well as better/perfect our bartending skills (depending on how good we are before the class). The classes are hosted over Zoom and have BYO options as well.
Details of the virtual mixology class: There are 3 class formats – BYO Ingredients, Mini mix kit, and standard kit. 30-60 minutes session; starting price of $500 for 1-29 people. Kits are deliverable only within the US and do not include bar tools. 
3.2 Sourced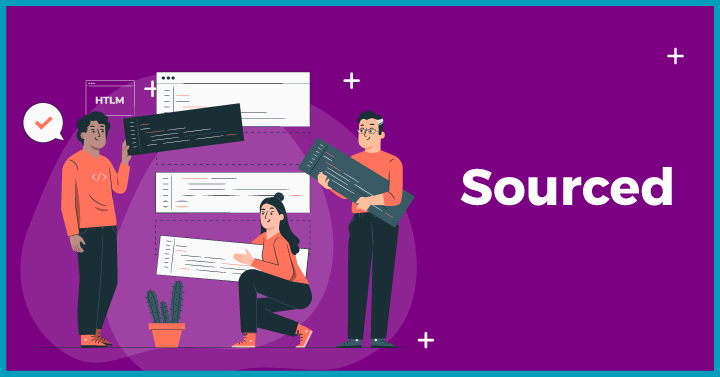 We have respected Sourced for a long time, especially when they put more than 3,000 bartenders to work across the nation during the lockdown. You can choose a cocktail from their selection, speak to their consultant and work out the details, have the kits delivered, and join the host mixologist on D-day.
Details of the virtual mixology class: Classes are available Wednesday through Friday. You can choose from Today's Menu, Agave Happy Hour With Don Julio, Bulleit Distillery Tour, and Fun with French 75s with Tanqueray & Ketel One. Kits are deliverable to New York City, 
Chicago, Austin, Dallas, San Francisco/Bay Area, Los Angeles, Miami, and Houston. Prices depend on actuals that you can discuss with the consultant.
3.3 Masterclass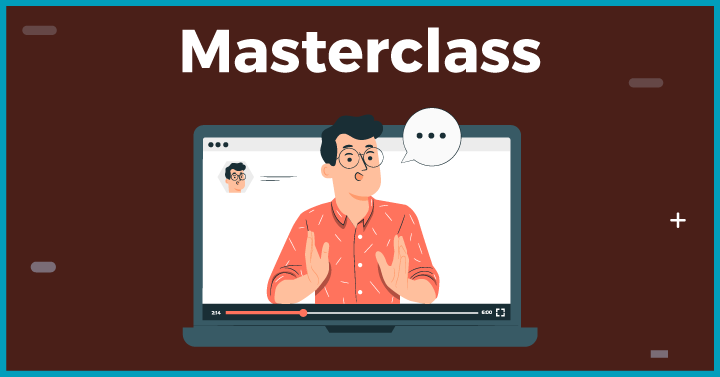 How about getting serious virtual mixology team-building lessons from among the top leaders? Masterclass partners with world leaders in their fields and designs master classes with them. This is something to consider if you already have a Masterclass subscription.
Details of the virtual mixology class: Lynnette Marrero and Ryan Chetiyawardan are world-class bartenders who teach how to make perfect cocktails. Incidentally, Dandelyan, founded by Ryan, has been named the world's best bar. Masterclass all-access subscriptions cost $180 per year ($15 monthly).
3.4 Drnxmyth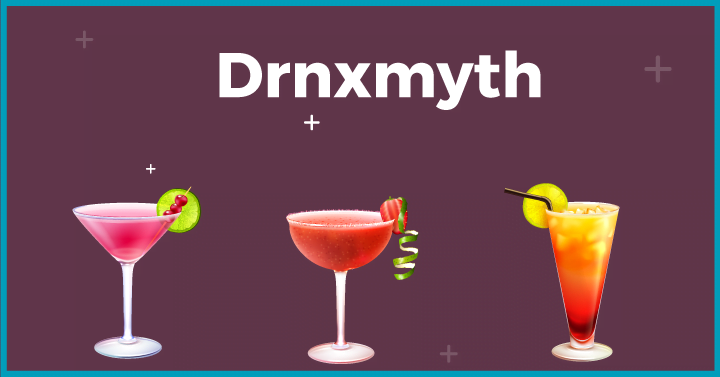 Here's what we love about pre-made cocktails – they are pre-made! Drnxmyth is a collective of bartenders, cocktail aficionados, hosts, and drink artists who home-deliver craft cocktails beyond the bar. This is great for work teams who already know about mixing cocktails and now just want to share a cocktail or two virtually.
This is not a class on its own, but you can get these craft cocktails kits delivered to everyone's homes, and each participant can speak about the cocktail they got and share the knowledge. You can also show everyone videos of you preparing an identical drink, or just go online and share-screen one. This is a fun mixology class for intermediate and expert amateurs.
3.5 Death & Co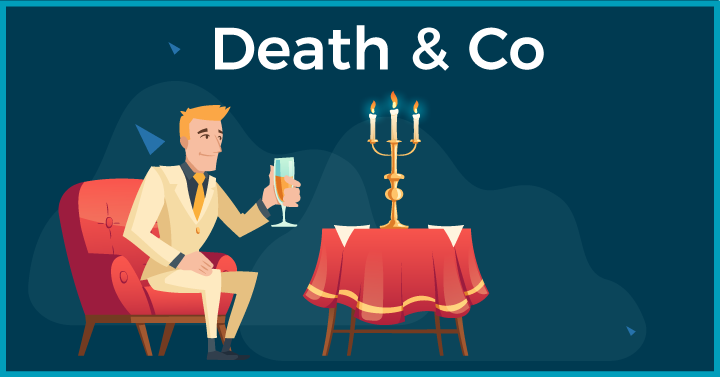 Death & Co Market has always been among the must-visit destinations for serious cocktail enthusiasts and drinks fans in general. Their online virtual mixology classes are hosted by one of their bartenders and provide 4 different options to choose from, depending on the level of mixology expertise you and your team would like to have. 
Details of the virtual mixology class: Cocktail Making 101 ($750 for a one-hour demo and a 30-minute Q&A), Cocktail Development ($500 for one hour), Advanced Techniques ($500 for one hour), and Spirits Focused ($500 for one hour)
3.6 Hey Bartender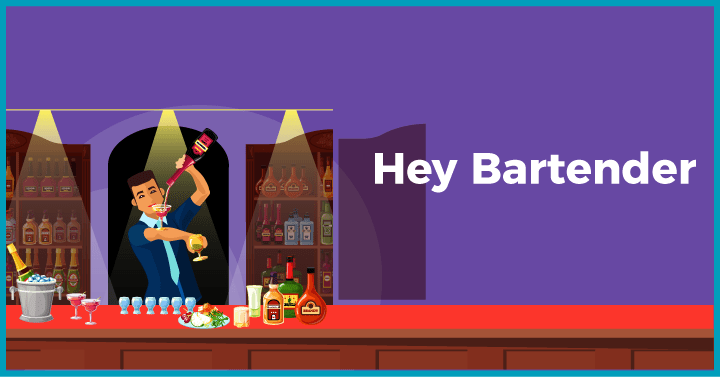 How would you feel about a virtual mixology team-building experience from your homes but in a virtual bar? Hey Bartender provides precisely that! They provide a one-of-a-kind online drinking experience that you can customize according to your and your team's likes
Details of the virtual mixology class: Their virtual mixology party concierge will get in touch to customize your event once you fill out their form. You can choose to have a BYO experience or go for their kits. They even have the option to send bar tools for that insanely authentic experience. 
3.7 Boozy Events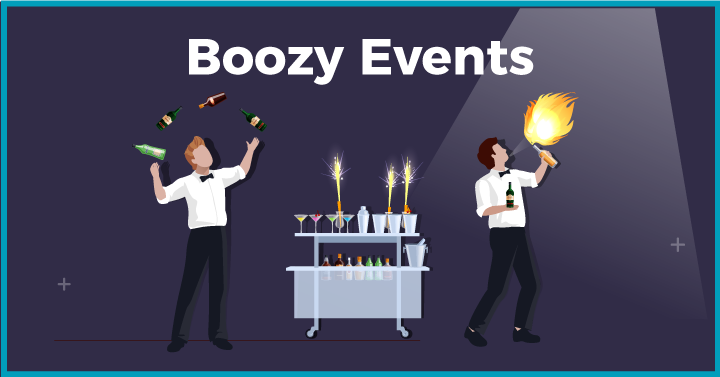 If a virtual cocktail experience hosted by a pop-up bar sounds fun, then Boozy Events is the one to hit up. The best part we like about their online cocktail-making experience is that they deliver the kits worldwide and have snazzy add-ons like drinks & snacks, garnish, added modules, and even glassware.
Details of the virtual mixology class: You can choose a private fun mixology class or a group session, and they offer 30-, 45-, 60-minute virtual mixology classes and a custom package. Prices start from £29.99, and the kit includes shakers, jiggers, strainers, muddlers, sieves, alcohol, and all the ingredients you will need.
3.8 J. Bespoke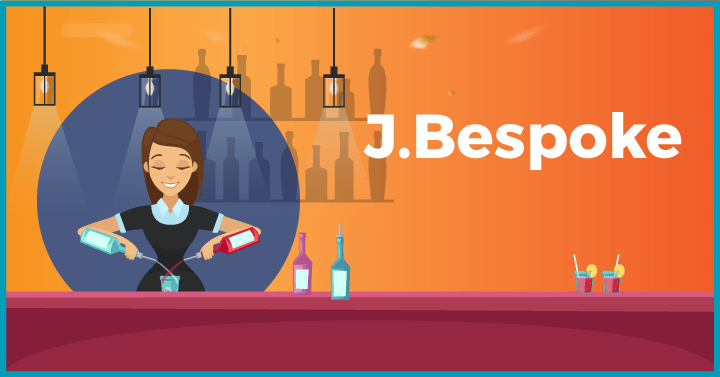 If you are looking for an online experience from someone who understands the relationship between sports, loud bars, and cocktails, J. Bespoke is the one for you. Situated in New York, they offer online cocktail-making classes hosted by their expert bartenders. These virtual mixology classes are fully customizable without being overly complicated.
Details of the virtual mixology class: Pricing depends on which drink and day of the week you choose.
3.9 Mixology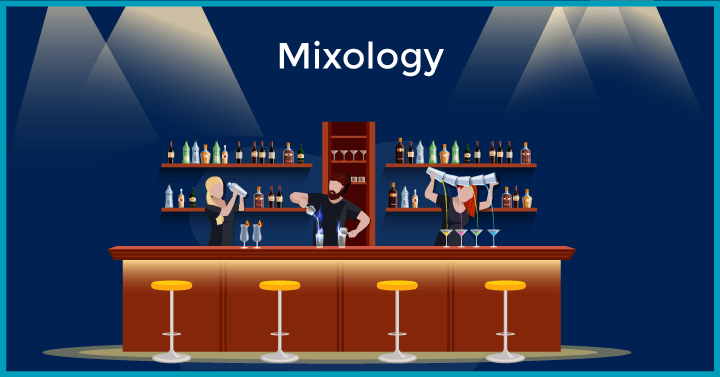 With Mixology, you can spice up your online cocktail experiences with a little competition. They were among the first to offer mobile cocktail-making classes, and now their expert bartenders host virtual mixology lessons. Our favorite part is that they teach you techniques that will give you sufficient knowledge to concoct your own cocktail, all rounding off with a virtual cocktail-making competition.
Details of the virtual mixology class: Their interactive classes range from 30 mins to 2 hours, depending on the class you choose. Prices start from £70 (including the kit) per person
3.10 YouTube + Zoom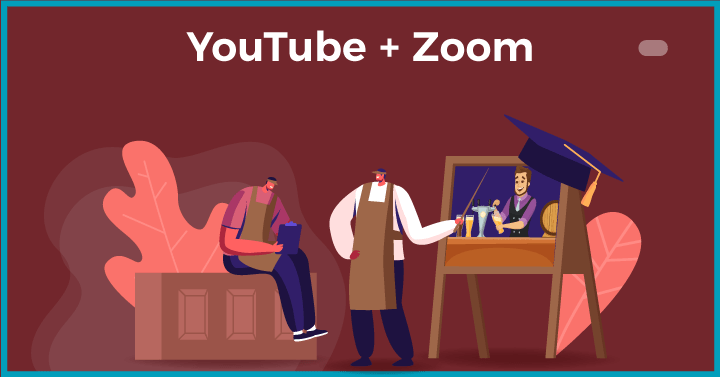 The ultimate DIY online cocktail-making experience if you have a present or an ex-bartender on your team. They can be the host and teach everyone connected how to mix the drinks. Even if you do not have an expert amidst you, you can just connect to YouTube and play cocktail mixing videos like this or this, and with a mixology bartender kit, you can all teach each other a thing or two. Additionally, you can also go for these cocktail recipe cards, and each can choose their own cocktails to teach/show others.
If you choose to host your own DIY and BYO virtual mixology class, you have some tips on how to host one at the beginning of this article.
4. FAQs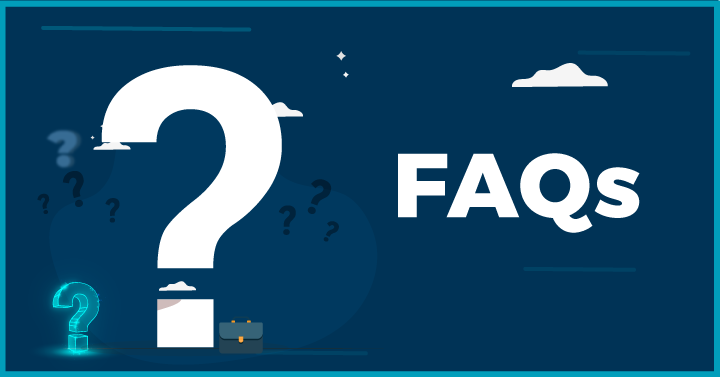 How do you make a virtual cocktail party?
You can organize a hosted cocktail party with any of the expert bartenders and mixologists or host a DIY cocktail party. A virtual mixology party offers a unique way to gather online and learn the art of cocktail making, turning an ordinary evening into a memorable experience
How much does a virtual cocktail class cost?
On average, virtual mixology classes cost around $50 to $100 per person and include a cocktail kit. Do check the specifications on the bartenders' websites or with the concierge when you speak with them if the alcohol will be included in the kit or not.
What do the virtual mixology class with kits typically include?
The Virtual Mixology Class with Kits typically includes a curated selection of ingredients for making cocktails and essential bar tools, accompanied by live online instructions from a professional mixologist. The best virtual mixology class with kits not only provides top-notch instruction but also includes quality ingredients and tools to elevate the at-home cocktail-making experience.