1. Exciting board games for office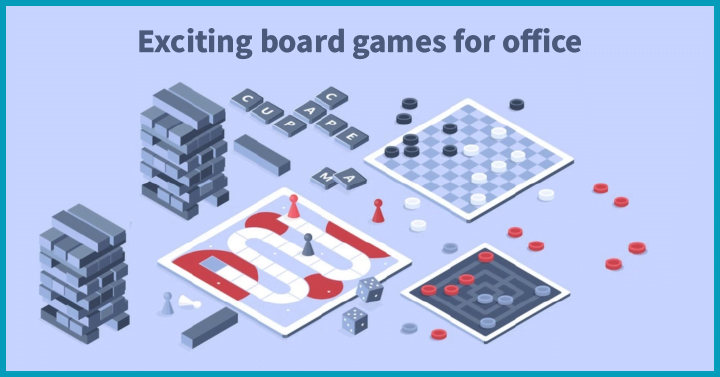 1.1 Scattergories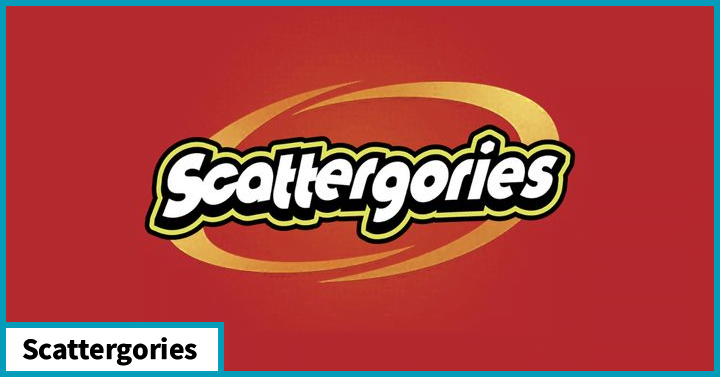 A classic word-play board game for office, Scattergories have been played as is and developed into other varieties as well. Each player/team selects a category and comes up with answers that fit the category, but those answers must start with the letter rolled on the die. The team/player that comes up with a word no one else has within the said time limit gets the point. It is one of the best board games for team building.
1.2 Codenames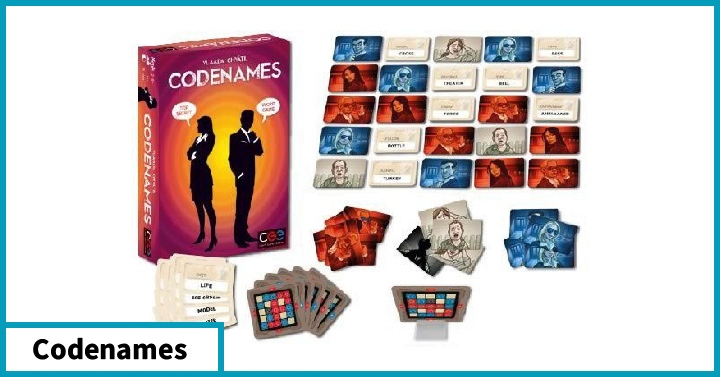 Codenames is a classic spy game combined with a word game all leading to it becoming one of the best team building board games. Players are split into two teams, and each team assigns a spymaster. The spymasters then give one-word clues that can point to multiple words on the board. Their teammates try to guess words of the right color while avoiding those that belong to the opposing team. If the Assassin is chosen, the player is out. The team that identifies all the 'codenames' wins.
1.3 Dominion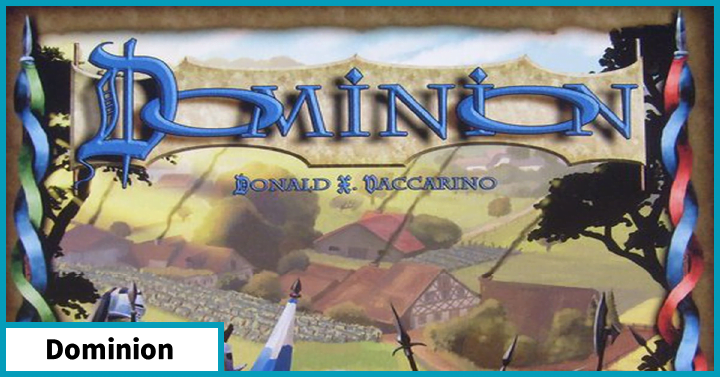 Dominion is one of the most perfect board games for office break room for those who love card games and building kingdoms. It is a game that tests your tactical skills to get hold of unclaimed land while defending your lands, hiring help, constructing buildings, and filling your treasury. The team/player with the most victory points at the end of the game wins. Its  a classic game often featured on the list of best board games for workplace.
1.4 Carcassonne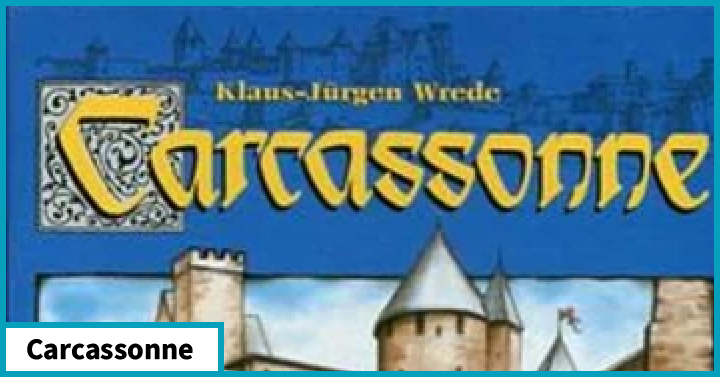 A unique board game for the office, Carcassonne is a strategy game that lets you develop the landscape of a medieval fortress city one tile at a time. You can block a city's growth or connect with your opponent's road to share the points. Players complete a feature with the tiles to score points, and the one who makes the most strategic placements of tiles and followers wins the game.
1.5 Exploding Kittens
The cat lovers and Russian Roulette enthusiasts in our office went crazy over this cute yet engaging board game for office. To play Exploding Kittens, you place the cards and take turns drawing them. You pick an exploding kitten, you die unless you play a diffuse card. Our favorite is the "relocate exploding kitten card" that allows you to place the card elsewhere, and waiting for it to reappear to someone else is exhilarating. We really enjoyed these board games at work.
1.6 'The Office' Board games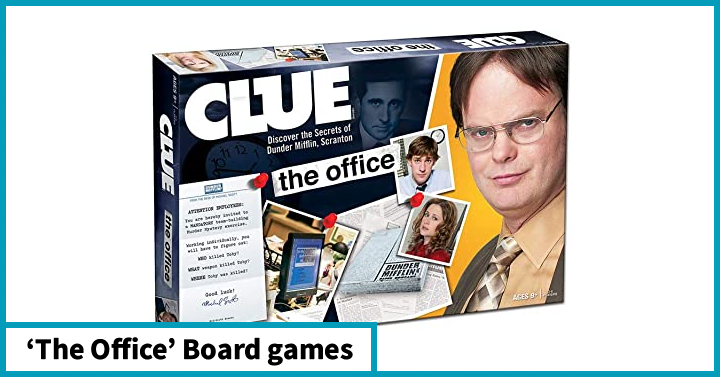 What can be a better board game for the office than a board game adaptation of the famed TV show The Office? You can choose from multiple best board games for team building and find one that fits best with your board games for the office–
1.7 Monopoly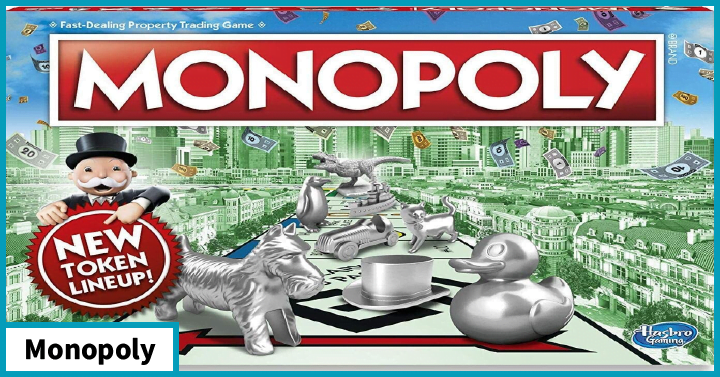 When it comes to the best board games for workplace, this one is a classic. We all have at least one person who always gets irked when you play Monopoly during family game nights. The rules might be complicated for this work board games, and some families have custom rules built into them as well. But it is always an exhilarating experience to play this strategic banking game. Just don't end up hating the 'banker' you choose.
1.8 Apples to Apples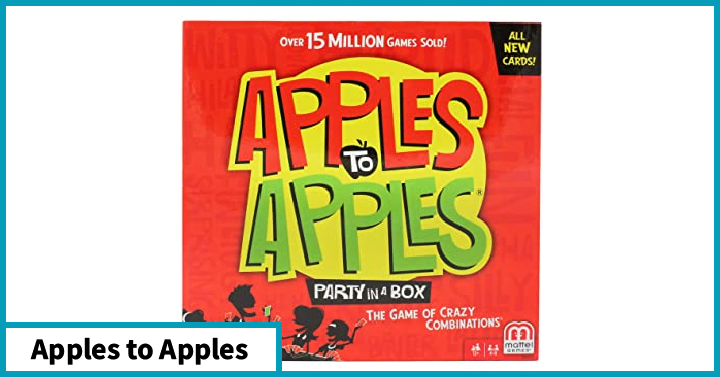 If you are looking for the best team building board games, Apples to Apples is among the infamous board games for office, maybe only next to Monopoly. This hilarious, wild card and party game is perfect for those Friday Funs board games for the office. Select a judge, deal the cards, and select the card from your hand that you think is best described by a card played by the judge. We bought the Marvel edition just to irk the DC fans in our office (evil grin).
1.9 Telestrations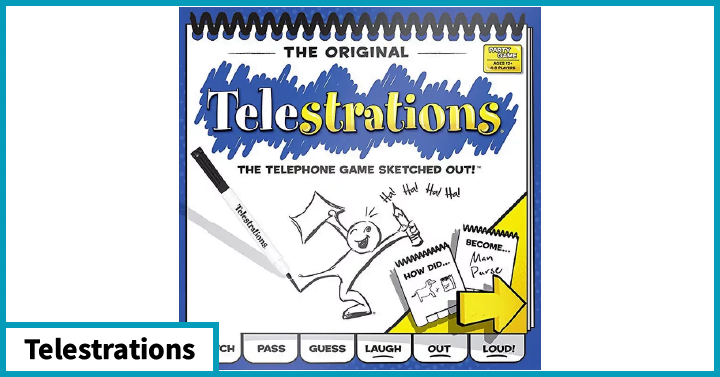 Telestrations and Telestrations After Dark board games for office are the perfect board game for team building for those hysterical happy hours. It is a fun mix between Chinese Whispers and Pictionary. As it says on the game page, "Draw what you see, then guess what you saw." Players alternate between drawing and guessing. It is enjoyable after a couple of shots and if you have abysmal drawing skills! When looking at best board games for workplace, do give this a try.
1.10 Half-Truth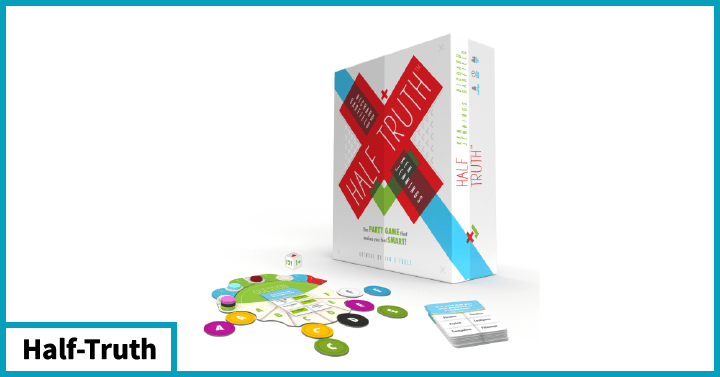 Trivia lovers go berserk over Half Truth board game for office. Each card has 1 question and 6 choices of answers. 3 are correct, and 3 are wrong. Players place their bets on which are correct and which are not. The one with the most points wins.
2. Virtual board games for office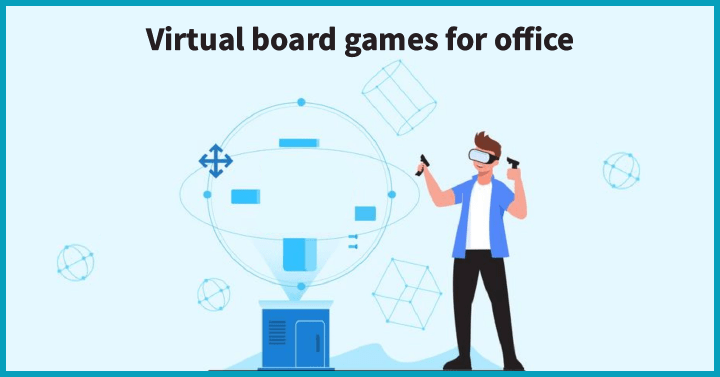 2.1 Who is this kid?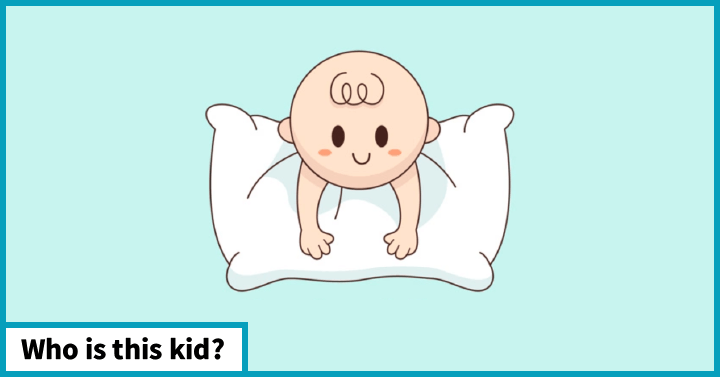 This best board games for office can make you go from "aww!" to "dang!!" with just one photo. The 'host' collects baby photos of the players and displays them during the virtual meeting. Then, all players (including the adult who the baby in the photo has become) have to guess who the kid is among them. The host can give 1-2 clues, and the one with the most correct guesses wins the game. Its ranks as one of the best board games for team building and just general fun.
2.2 Heads Up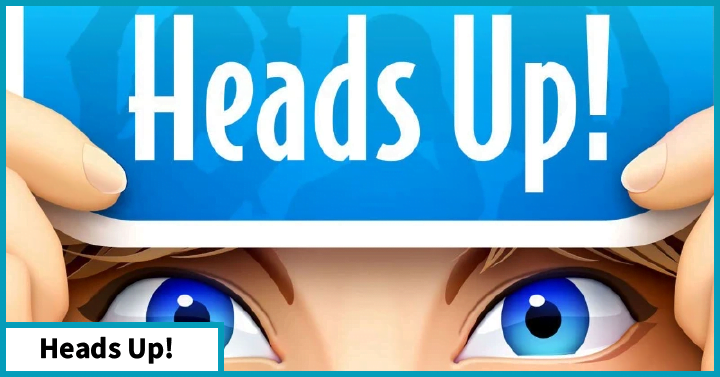 If you use Zoom as your conferencing platform, Heads Up is the perfect virtual board game for office. The famed game from the Ellen DeGeneres show has a plugin on Zoom Marketplace. Enable it for all the players, select a person to guess the words on the screen as the other players excitedly shout out clues. It can get hilariously confusing if all players shout out hints simultaneously in this particular entry into board games for the office.
 2.3 Charades & Reverse charades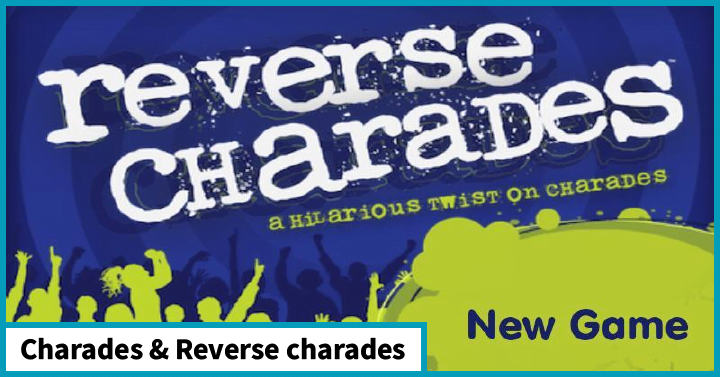 Yet another classic word board games in office. For both games, you split the players into two teams and select one player for guessing or enacting the word. In Charades, the chosen player has to enact the word within the set time limit, and in Reverse Charades, the team gives out descriptions of the word only through 'acting,' and the person has to guess the word. Like Heads Up, this can also get hair-ripping-crazy when everyone guesses or enacts at the same time, especially if the opposite team decides to join in to mislead the playing team. Making it a one of the most fun team building board games.
2.4 Sagrada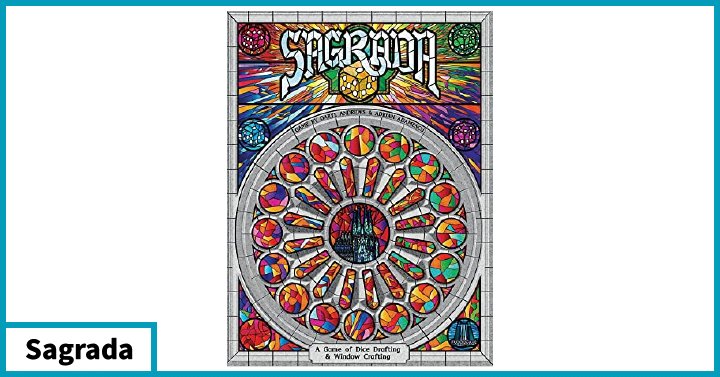 The online game where you don't use dice to move the coins, but the dice are the 'coins.' Sagrada is a board game for office's art enthusiasts as they get to design the most beautiful stained-glass window in Spain's famed La Sagrada Familia. The artisan who creates the most beautiful window wins. It can be played on Steam and Nintendo Switch and on the mobile app available on App Store and Playstore.
2.5 Mysterium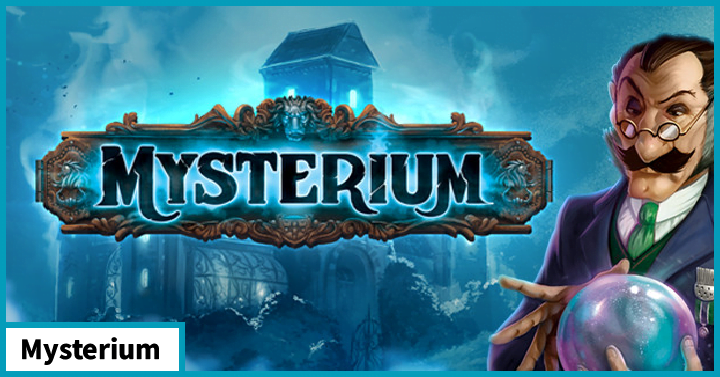 This is a thrilling board game for office murder mystery buffs. Mysterium is a supernatural strategy game where the players can be ghosts or psychics. You get to interpret the dreams and visions on the card and solve the mystery of who committed the murder. It is addictively immersive and includes other puzzles as part of the mission.  
2.6 Secret Hitler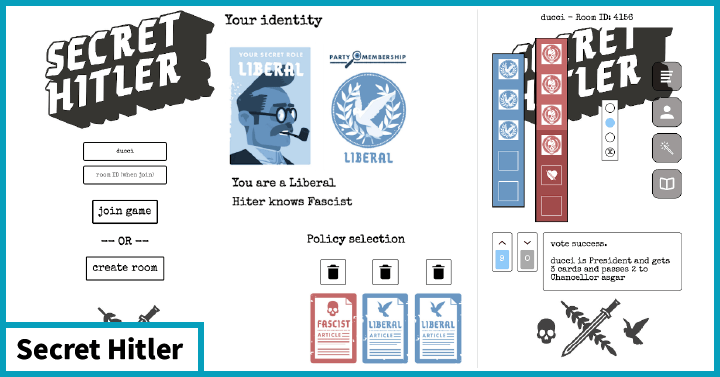 Travel back in time and stop the Secret Hitler. The fascists are known to each other, and they plant distrust amongst the players, while the liberals must find and stop the Secret Hitler before it is too late. You can also purchase the board and play the game offline. Considering how complicated the premise is it easily is one of the best board games for team building.
2.7 Pictionary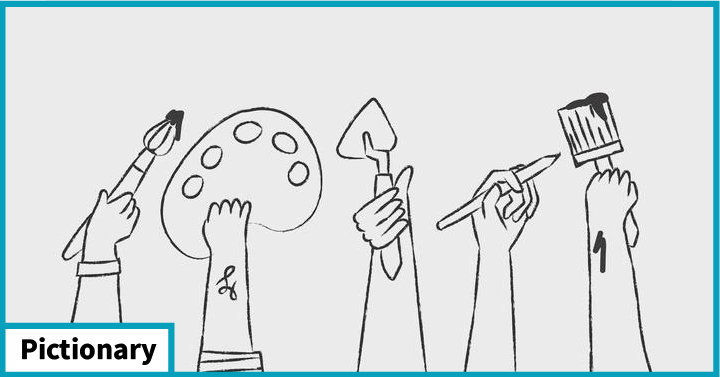 This became a special favorite after watching the nerd gang (and Penny) play Pictionary on The Big Bang Theory. You can use the inbuilt whiteboard of your video conferencing software, use a random word generator and play the game. Or join the private room on Skribbl and have the multiplayer experience right from the browser. Time and time again this is considered a top team building board games.
2.8 Boggle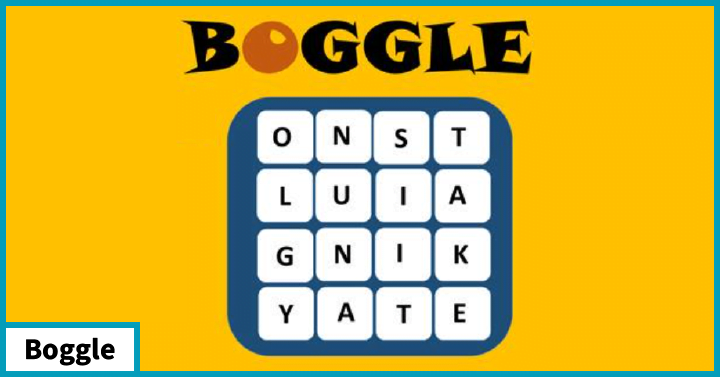 The most favored game of language enthusiasts is also one of the best board games for workplace. Boggle is an invigorating virtual board game for office where you need to find words within a grid of letters. The game is even more fun because this online version has negative scoring for every non-meaningful word formed. Just share the screen over the video conferencing platform and play it as a team. The team that scores the most wins.
2.9 Chess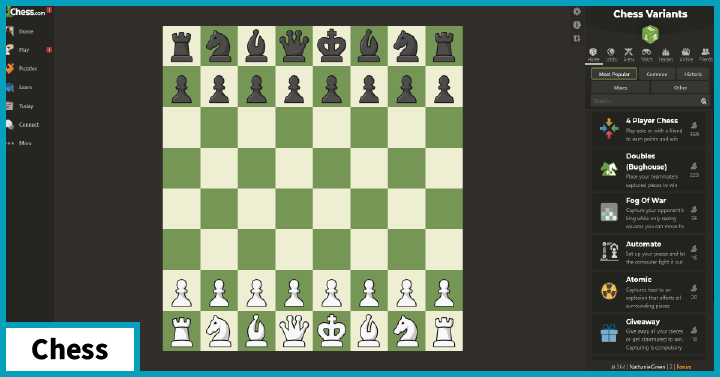 Flex your brainpower with your teammates. This iconic game is played worldwide, even by themselves (vs. the computer), as a method to sharpen their gray matter. This online version of Chess allows you to invite a friend and play over the browser. So, you can divide the players and play as teams while sharing the screen.
2.10 Checkers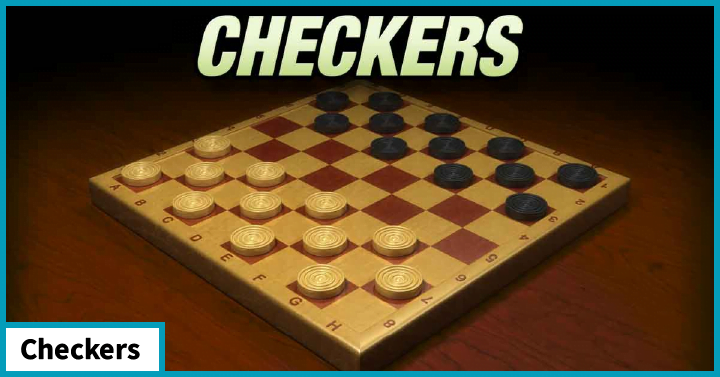 We like to call this the distant cousin of chess. Checkers is probably the oldest board game, and now the online version can be used to play virtual board games for office. You can select the 2-player mode or the online mode and get immersed in jumping, double jumping, and triple jumping. 
2.11 Cribbage
In Cribbage,  players score by adding different combinations of cards. Pegs move across the "cribbage board", helping keep track of the score. The player with the highest score wins the game. Cribbage offers different game play modes and provides helpful instructions and guides for newer players.
3. Quick Board Games for the Office
3.1. Chess
Chess is a classic board game that has stood the test of time due to its deep strategy and critical thinking requirements. It's played on an 8x8 grid, with each player controlling an army of distinct pieces, including the king, queen, rooks, knights, bishops, and pawns. Despite its complexity, it can be played in short sessions, making it a great choice for a quick mental workout during office breaks. It also encourages concentration and strategic thinking, making it a popular choice for those looking to sharpen their minds.
3.2. Checkers
Checkers is also played on an 8x8 grid, like chess, but with only one type of piece, the checker or draught. The goal is to capture all of your opponent's pieces or block them so that they can't make any more moves. Checkers is easier to learn and quicker to play than chess, making it an excellent choice for a shorter break or a casual game.
3.3. Connect Four
Connect Four is a fast-paced, two-player work board games that combines strategy and spatial awareness. The game consists of a vertically standing grid with six rows and seven columns. Players take turns dropping colored discs (typically red and yellow) from the top into the columns. The objective is to be the first to connect four of your own discs in a row, either vertically, horizontally, or diagonally. It's a game that can be played quickly, often in just a few minutes,
4. FAQs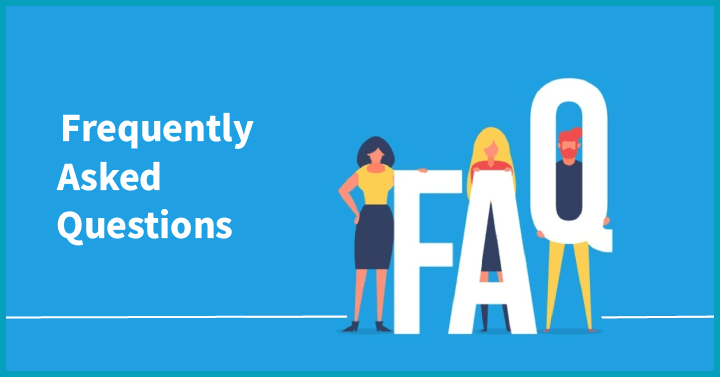 3.1 What is a good game to play while working?
Games in between work should be quick, fun, and energizing.  It should work as a relaxant as well as a brain stimulant so that you get back to work in a better state of mind than you were before the game. Many board games for office are non-addictive, morale-boosting, and stress relieving. They also improve communication, problem-solving, and decision-making skills. So, always have a look through the best board games for team building before making a pick.
3.2 What are some quick fun office games?
Our personal favorite and recommendation are the Minute to Win it games. You can also play mind-bending games like escape room, murder mystery, trivia, jeopardy, scavenger hunt, 
3.3 How to play online board games for office?
You can either select a website that offers to host a game for you, or find one you can invite your colleagues to play in a multiplayer game. For the creative lot, you can also get on your virtual conferencing platforms like Zoom, Teams, and Webex, and host the game with your characters and materials. You can refer to this exhaustive article on team-building activities and games for inspiration.
{ "@context": "https://schema.org", "@type": "FAQPage", "mainEntity": [{ "@type": "Question", "name": "What is a good game to play while working?", "acceptedAnswer": { "@type": "Answer", "text": "Games in between work should be quick, fun, and energizing. It should work as a relaxant as well as a brain stimulant so that you get back to work in a better state of mind than you were before the game. Many board games for office are non-addictive, morale-boosting, and stress relieving. They also improve communication, problem-solving, and decision-making skills. So, always have a look through the best board games for team building before making a pick." } },{ "@type": "Question", "name": "What are some quick fun office games?", "acceptedAnswer": { "@type": "Answer", "text": "Our personal favorite and recommendation are the Minute to Win it games. You can also play mind-bending games like escape room, murder mystery, trivia, jeopardy, scavenger hunt," } },{ "@type": "Question", "name": "How to play online board games for office?", "acceptedAnswer": { "@type": "Answer", "text": "You can either select a website that offers to host a game for you, or find one you can invite your colleagues to play in a multiplayer game. For the creative lot, you can also get on your virtual conferencing platforms like Zoom, Teams, and Webex, and host the game with your characters and materials. You can refer to this exhaustive article on team-building activities and games for inspiration." } }] }