1. What is Online Orientation?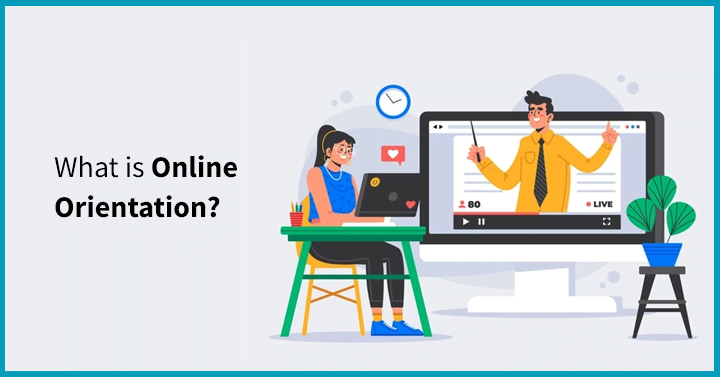 Online orientation refers to the process that new employees of an organization have to undergo to become fully acquainted with the company. 
Conducting a virtual orientation is quite different to an in-office orientation. There is a lack of face to face communication during virtual orientation for new employees which can build up anxiety. Maintaining eye contact with people on screen just doesn't feel the same as it would in person, because you'd still be unable to read social cues that come more naturally when you're interacting with one or several people who are physically in the same room as you. Put simply, things can get a little awkward.
As a remote team manager, you have to make sure that it does not get to that point where new hires are too tongue-tied or anxious in their new work environment. To fully reach out to them, you can include some exciting  virtual onboarding games and activities, which can make the new entrants realize they're joining a fun-loving and happening workplace. 
2. Fun Activities for New Hire Orientation
You will always see this game crop up in virtual new hire orientation ideas. This game is about perseverance and will power. The willpower not to laugh, that is! Get the team on a video conference platform, and pick one volunteer amongst your colleagues. The remaining colleagues will take turns telling work-appropriate jokes to the volunteer, who has to keep a straight face through all of the hilarious jokes that will be passed around. 
'Would You Rather' is a big favorite at summer camps and makes for excellent orientation activities for new employees at the workplace too. You can take turns and ask every team member a 'Would You Rather' question. This should always be an option when looking at online games for orientation.
Here are some questions that could help you get started:
Would you rather go to the mountains or the beach?
Would you rather have all the money in the world or immortality?
Which century Would you rather live in- 22nd Century or the 20th?
Would you rather be a democratic President or a Dictator?
Other virtual orientation ideas that can be used anywhere, from family parties to company events to virtual orientation for new employees. To play this game, just ask the participants to name 3 simple facts about themselves. 
The trick here is that one of these 3 facts will be a lie and you have to present it in a very believable manner. The rest of the team has to fish out the lie, and if their guess is right, they win a point!
If you are for virtual new hire orientation ideas, then definitely give this one a try. In this game, you and the rest of the colleagues will take turns mentioning some of their achievements when they were 18 years of age or below. This game helps the entire team to know themselves better, and improves the bond. 
While you may get a few expected replies, such as 'I bought my first phone with my own money at 16', the game might unravel a few hidden gems in your team and take you by surprise.
3. Ten Amazing Virtual Orientation Ideas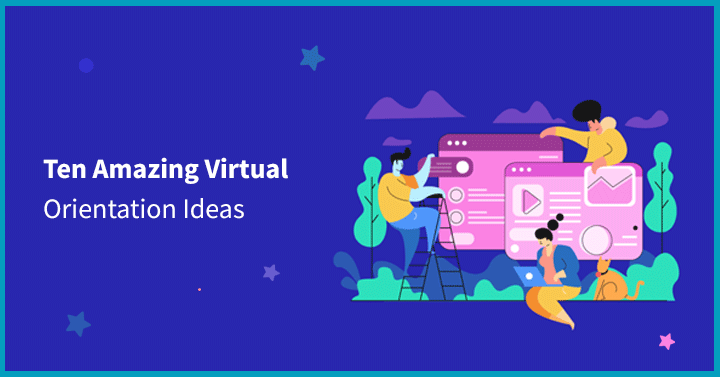 3.1 Organize a Pop Quiz Event
A pop quiz makes for an amazing virtual orientation ideas. It is a great way to loosen up the work environment and get everyone a little more comfortable with each other. You can choose the topic beforehand, whether it's movies, sports or even questions about the company- the more fun the better.
Quiz events that center around an era, such as the 90s or 2010s, could also be very engaging and give everyone a nostalgic trip to the days left behind. Audio visual rounds are also a great idea where you can play games that match lyrics to the music!
3.2 Conduct Theme Based Meetings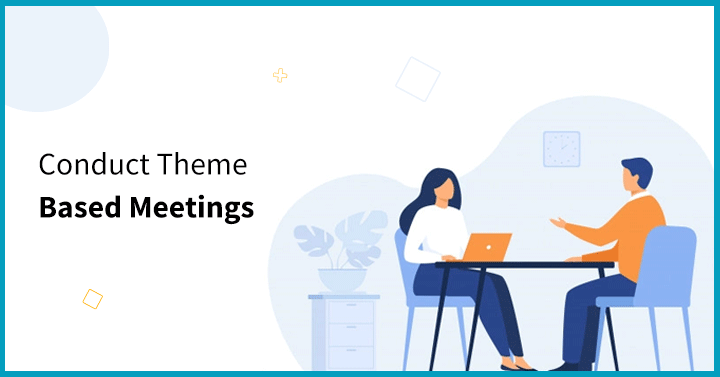 Theme-based meetings create a sense of unity over a common interest. For the orientation, you could ask the new joiners about their favorite TV shows, movies, music artists or bands, and set them up as the theme. Accordingly, plan a meeting where everyone wears clothes which match the theme. 
These meetings present great opportunities to click photographs, which you can post on a group chat. Moreover, you could even print these photos to go up on the office wall if and when everyone returns to a full-time office arrangement.
3.3 Conduct Group Yoga Sessions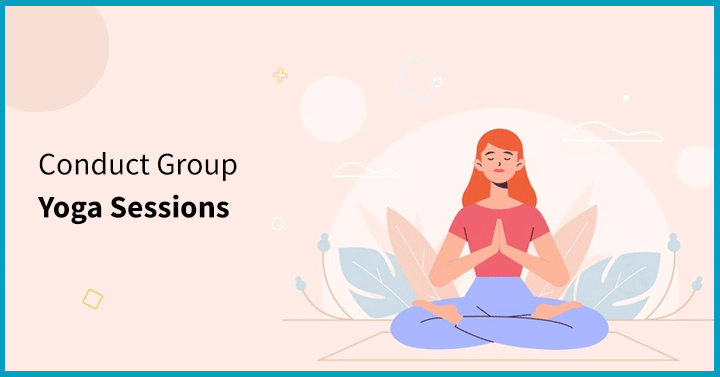 You are probably well aware of the many physical and mental benefits of yoga. However, when you practice it with the rest of your employees, it helps you to combat stress as a group.. It is also a great confidence booster, which new employees will be able to benefit from.. Group yoga sessions encourage consistency and enable  your workforce to stick to the routine. 
3.4 Online Lunch Sessions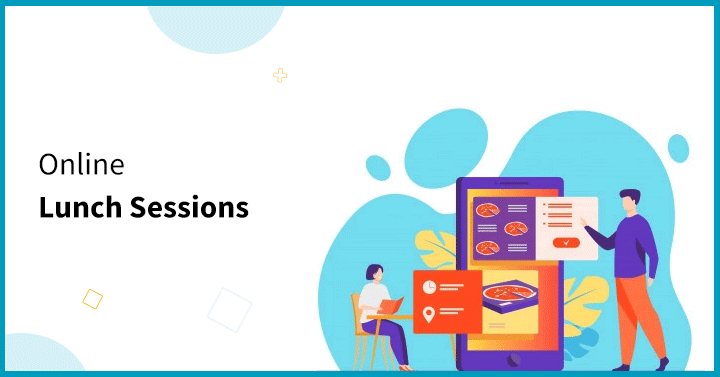 Hosting a team lunch together is another great way to improve team bonding, as well as welcome the new employees. Even if you are unable to have lunch sessions in the office, you can ask all your employees to order the same food and then you can tune in to a video conference. You could talk about the food or chat about non-work things. Moreover, you get the chance to share a meal together, even in a remote setup. 
3.5 Play Virtual Games with the New Joinees
Playing different virtual games in the workplace gives everyone, including new employees, a chance to connect and learn more about each other. If you want something out of this world, figuratively, you can try out Hooray teams,  a hosted platform for fun and engaging virtual games and activities.
A few great options to consider are - virtual jeopardy, virtual trivia, virtual escape room, and virtual murder mystery games that encourages collaboration, critical thinking, and learning.
3.6 Have a Photo Sharing Event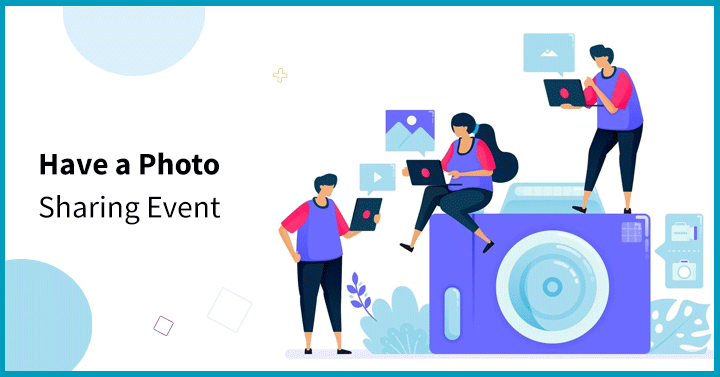 You could organize a photo sharing event and set them around virtual orientation ideas as well. If you want it to be funny, you can ask the employees to show a laugh-worthy photo of themselves and ask them to tell the story behind it. 
You could also centre it around travelling, and ask employees to show photos of the different places they have been to, across the globe. A childhood photo sharing contest, where everyone tries to guess whose photo is being displayed, will also help ease the mood around the office. 
3.7 Send a Company Swag Pack
Sending a company swag pack that is filled with gifts will definitely get the new employees excited. It can be a fun little reward, which makes them feel warm and welcome into the new team they are joining. The pack can include laptop stickers, water bottles, notebooks, coffee mugs and more. 
If you want to personalize it further, you could also include a gift card alongside. Sending the new employee a video where the rest of the department welcomes them is another cool trick that will definitely have your new joiners smiling.
3.8 Conduct a Personality Quiz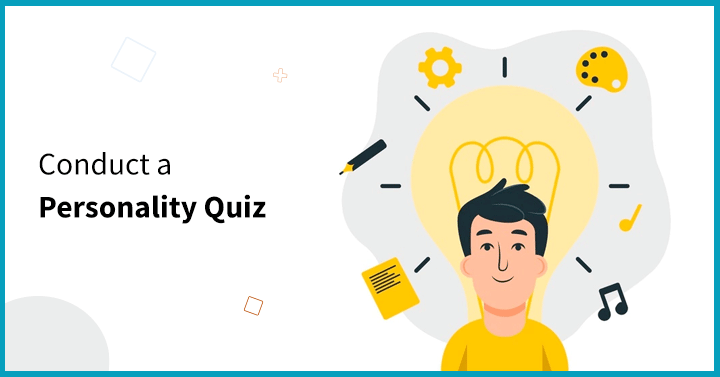 Personality quizzes make for great virtual orientation ideas while giving the team's new entrants a fun onboarding experience. All you have to do is search up a personality quiz and send the link to everyone else in your team. Once they have completed the tests, you can have the employees mention what they agree or don't agree about their test results. 
3.9 Virtual Coffee Breaks
Virtual coffee breaks also translate as amazing new employee orientation ideas. In a breakout room, new joinees can be introduced to existing staff and converse about interests. They can also learn more about the company's processes. Off-work conversations could also take place, and would only help build camaraderie amongst the colleagues. You could set up a time that suits everyone to ensure these breaks aren't disruptive for anyone.
3.10 Run a Virtual Scavenger Hunt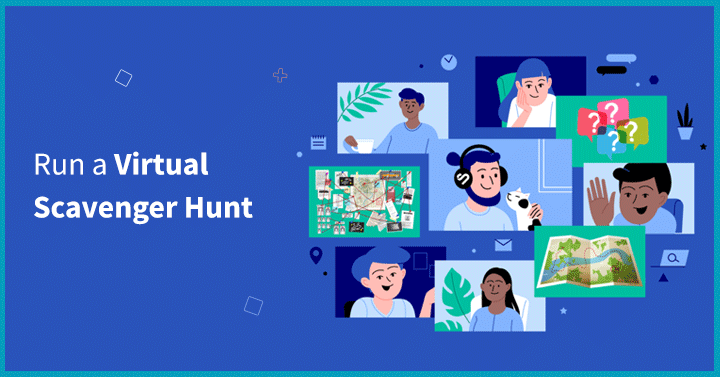 A scavenger hunt can make for fun virtual onboarding ideas as it improves collaboration within the teams. You have to split up your teams into groups, and give them a list of items they have to find within their homes, and the team that gets these items the fastest will win. For example, you can ask these teams to look for items needed in a workplace, such as staplers, pins and notepads, or items needed in the kitchen, such as spoons, knives, chopping boards etc. 
The winners could be given a small reward, for example, an Amazon gift card. To make this game a bigger success, you could invite managers of other departments and their teams, which would bring people who have never worked together closer. 
4. FAQs
4.1 How do I make online employee orientation fun?
Some great tips while planning orientation activities for new employees include;
Keep it thorough and personalized
Offer tech advice
Set up one-on-one meetings with the management
Provide new employees with a getting started checklist
Assign them a buddy
Ask for feedback
Make the orientation all about the employee
4.2 How do you do a virtual orientation?
Before the orientation starts, make sure you check all the IT equipment and tools are set up. 
You can also have a test run to weed out the bugs. 
Use video conferencing apps, such as Zoom, Google Meet or Microsoft Teams
Schedule and inform the new employee about the orientation program beforehand
4.3 What is virtual orientation like?
Virtual orientation ideas should be friendly, and the conversations should be open. You could also try getting to know the employee's hobbies and interests. The rest of the team can also drop in, say Hi and initiate small talk with the new joiner. Remember, the main idea is to make the employees feel welcomed and comfortable in their new surroundings.
4.4 How do you onboard a virtual employee?
Develop a two week plan, since remote workers need longer to get onboarded than in-office workers
Organize small projects
Immerse the new joinees in the workplace values and culture
Allow flexibility by letting new employees take their time with onboarding materials
Communicate frequently and stay connected with the employee.
4.5 How to make new hire orientation engaging?
To make new hire orientation engaging, plan orientation activities for new employee like games and quizzes, incorporate storytelling, include video content, invite guest speakers, use technology like VR/AR, encourage peer interactions, and personalize content to job roles. 
4.6 What are some online orientation examples?
Some virtual orientation examples include online interactive modules, virtual tours, webinars, video messages, e-learning platforms, and gamified approaches.