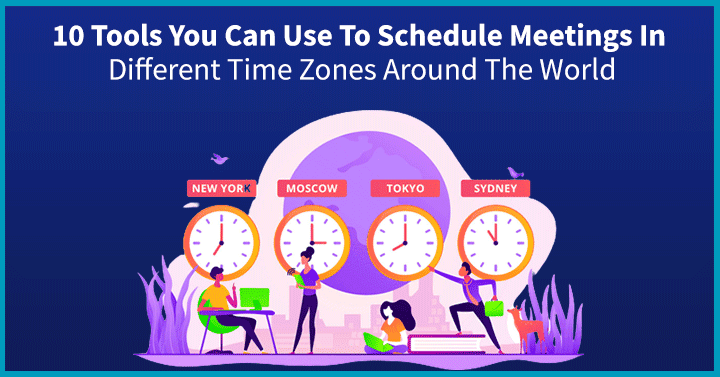 A lot of companies work with distributed teams who live across the globe. It can be quite a challenge to keep track of their times, especially while organizing meetings. Using tools to schedule meetings in different time zones can help ease the planning process.
Most of the tools give you an overview of the time zones that your team members are in. All you've got to do is select the best time that works for your team meeting. Choose from our list of 10 tools that you can use to schedule meetings for your distributed teams!
"To explore various kinds of remote team management software that can serve as catalysts to boost organizational efficiency at the workplace, read our informative article that covers it all here."
1. How To Schedule Meetings Across Time Zones?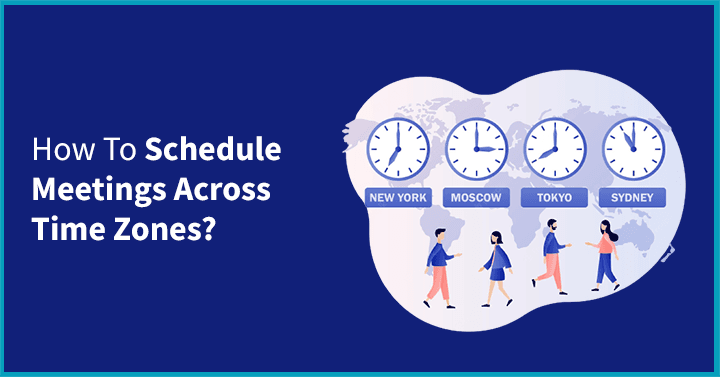 1.1 Ensure That Your Teammates Are Available For The Meeting
Before scheduling the meeting, make sure your team members are available for the meeting at the said date and time. Confirm through your team communication channel and decide on a time that is suitable for all.
1.2 Organize Recurring Meetings On A Rotating Basis
Teams that work in different time zones may often find less time to interact in real-time. This may lead to decreased enthusiasm, engagement, clarity on tasks, etc. To ensure everyone is on the same page and there is no miscommunication, make it a point to organize recurring meetings on a rotating basis.
1.3 Record The Meeting
In times of situations where an employee may not be able to attend the meeting due to any reason, it would be helpful for them to catch up on the agenda with the recorded session of the meeting. Ensure that all meetings are recorded so that everyone can refer to them later if needed.
1.4 Plan Your Agenda In Advance And Ask For Questions
Keep the agenda of the meeting prepared before the meeting begins, so as to have a clear idea about what the discussion would be on. Always ask the team about their thoughts and doubts in the session. This keeps the attendees engaged and they would feel more open about asking questions.
1.5 Use Messaging Apps For Follow-Up Conversations
You can create a process wherein attendees feel free to ask follow-up questions through a forum or your team's communication channel. This helps in clearing their doubts on the go and ensures their work is not hampered.
2. 10 Tools You Can Use To Set Up Meetings In Different Time Zones
2.1 Spacetime
If your team uses Slack for their daily communications, then Slack bot Spacetime is the right tool for you. It allows team members to add their location and work hours. This enables you to see who is online, and what time it is in their zone. It also schedules meetings and automatically changes the time according to the time zones of the respective members.
The tool is integrated with Slack.
Pricing (Slack):
Free: Basic plan
Paid:
Pro – $6.67/m per active user
Business – $12.5/m per active user
Enterprise – Contact sales
2.2 Boomerang
With Boomerang, you can write an email now and schedule it to be sent later at a time that is time-zone-appropriate for your team members. You can pick a time from the calendar to be sent and Boomerang does the work for you. You can also set reminders for follow-up messages and schedule meetings right from your inbox. This tool can be added to your Gmail.
Pricing:
Free: 30-day trial plan and a basic free plan.
Paid:
Personal: $4.98/m
Pro: $14.98/m
Premium: $49.98/m
2.3 TimeTemperature.com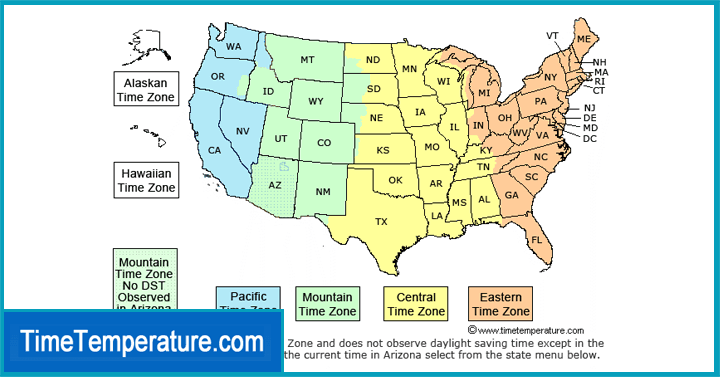 TimeTemperature.com is an all-inclusive tool consisting of useful tools to help schedule meetings in different time zones like:
Time Converter
Time Converter – Future Date
UTC Converter
World Clock
Meeting Planner
Custom World Clock
You can use the Meeting Planner to plan and schedule meetings across multiple time zones. It enables you to choose the date and time in the future with adjustments to daylight savings time.
Pricing: The tool is free to use.
2.4 ScheduleOnce
ScheduleOnce is a smart scheduling tool that connects leads and prospects with the right people in your team. It lets customers schedule one-on-one meetings with individual team members or even group meetings in their respective time zones. They can pick a time slot and meeting length that is suitable. They can also see the availability of team members to reduce scheduling delays.
Pricing:
Free: Starter plan free for 3 users
Paid:
Starter Plan
Growth Plan: $10 per month
Enterprise: Custom pricing
2.5 World Time Zone
If you are wondering how do you schedule meetings with different time zones, World Time Zone is a super handy tool that shows time zones across the globe. You can click on any city to know its local time. Its International Call Planner feature allows you to coordinate between multiple cities and identify the best time to schedule meetings in different time zones.
Pricing: The tool is free to use.
2.6 Every Time Zone
With Every Time Zone, get your whole team on the same page. Pick times that work for everyone and schedule meetings in different time zones. You can customize the time zones you need for work. Share meeting links, dates, and times from your timeline. View your team by their time zones. Intuitive color coding gives you instant feedback about the times are good to reach out.
Pricing:
Free: Timeline is free to use
Paid:
$39/y up to 3 active users
$115/y up to 15 active users
Enterprise: contact sales
2.7 24 Time Zones
If you are wondering how do you schedule meetings with different time zones, 24 Time Zones provides you with an overview of the time zones across the world. You can use the tool to calculate the times in specific cities and use their time converter tool as well. With the help of their event feature, you can schedule an event at the required time and share the link with your team, which will show them the countdown of the event.
Pricing: This tool is free to use.
2.8 Meeting Planner App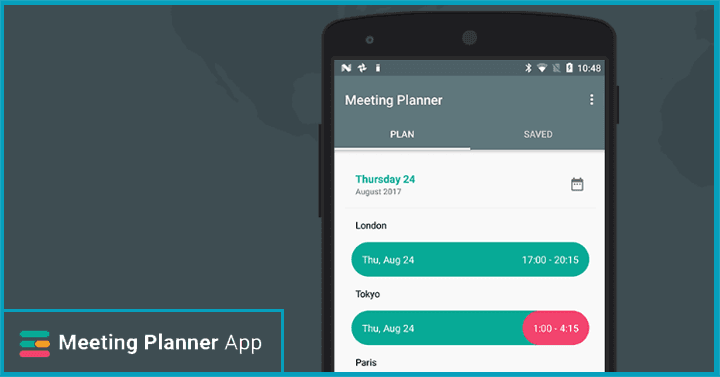 The Meeting Planner app conveniently helps you in finding the perfect time to schedule a meeting for your distributed team. You can add your locations, choose a date, compare multiple time zones, and select the best time to schedule meetings in different time zones. You can instantly share the meeting link with the attendees via email.
Pricing: The app is free to download from Play Store and App Store.
2.9 Miranda Time Zone App
Another wonderful app to help you schedule meetings in different time zones is the Miranda Time Zone App. It helps you visually find the best time for the meeting with an interactive world map. It has a time converter tool as well It also allows you to schedule meetings from the app and share them with your attendees via email.
Pricing: The app is free to download from the App Store.
2.10 World Clock Meeting Planner
If you are frustrated with calculating time zones for scheduling a meeting with your team, the World Clock Meeting Planner is here to make your life easier. Add your locations to the list and compare multiple time zones to find the best time for your meeting.
You can use the time zone converter to know about the corresponding time in different locations. Its Event Time Announcer will let the attendees know when a certain event or meeting will begin.
Pricing: This tool is free to use.
3. FAQs
3.1 How Do You Schedule Meetings With Different Time Zones?
You can use various time zone apps that allow you to compare multiple time zones across locations and find the most appropriate time. Some apps allow you to schedule the meeting and share the meeting link with the attendees instantly via email. Some examples of such tools that help to schedule meetings in different time zones are:
TimeTemperature.com
Scheduleonce
Timefinder
Ever Time Zone