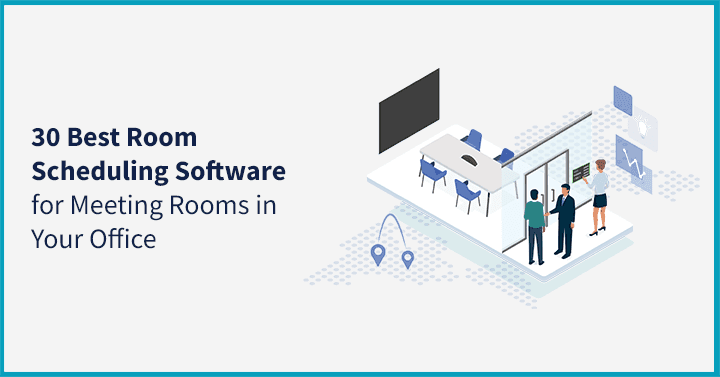 Any modern office needs to have a system for booking meeting rooms, which is why so many companies have developed room scheduling software. With numerous options out there, it might seem daunting trying to figure out the best room scheduling software for you.
1. What is a Room Scheduling System?
A room scheduling system allows offices to keep track of meeting room availability. Rather than staff wasting time trying to secure rooms early, a piece of software can update in real time whether a space is free, as well as detailing what equipment is available, such as a projector or a conference phone.
These systems can be integrated into wider integrated workplace management solutions or more general software suites.
2. Best Room Scheduling Software 2022
Whether you're looking for a free meeting room booking system or a more sophisticated solution to integrate with your existing smart office features, there are a lot of contenders to consider.
2.1 Skedda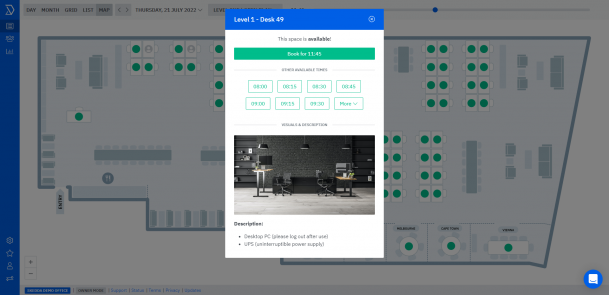 Skedda is a venue management system that works not just for meeting rooms, but professional studios, academic labs and community facilities as well. Users can customize booking conditions – for example, how far in advance people can reserve a space – and create visual maps with real-time availability. If you're looking for meeting room scheduling software free, Skedda's core module doesn't cost a penny, though you'll need to upgrade to Pro or Premium to take advantage of the insights dashboard.
2.2 Office RnD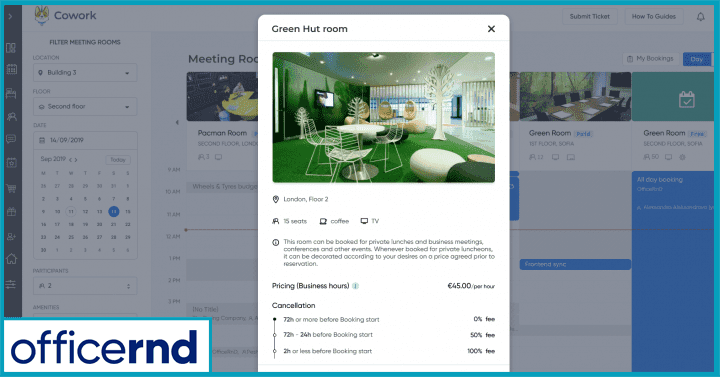 Designed specifically for flexible workspaces, Office RnD provides a coworking space booking system that includes visualization of bookable workspaces and graphs that summarize such statistics as the average duration of a booking. Coworking space providers can track revenue and automate billing and payments, improving operational efficiency.
2.3 Robin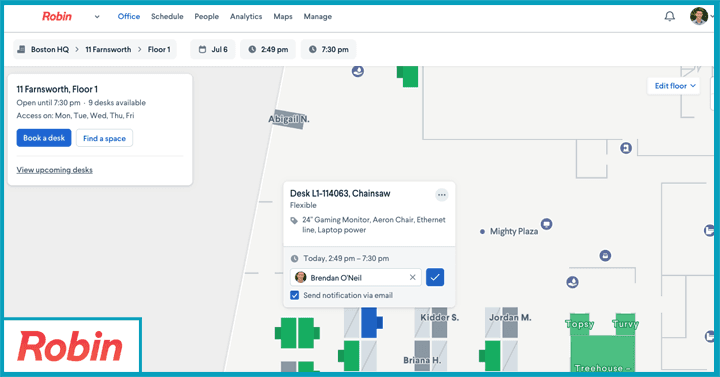 Following an increasing move to hybrid working, businesses are making decisions about how much office space they actually need. Robin was built to allow staff to book desks and equipment, matching them with the most suitable spaces for their needs. Managers, meanwhile, can use the software to analyze office demand and track employee bookings.
2.4 Teem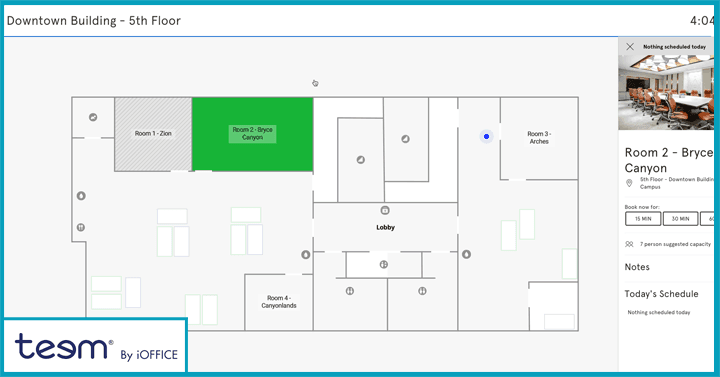 The basic Teem platform is limited to meeting room scheduling software, but companies can upgrade their plan to include features like app-supported hot desking and integrations with Google or Microsoft calendars. Teem can also implement a visitor management system into their offering to allow businesses to automate and track check-ins for when clients visit.
2.5 iOffice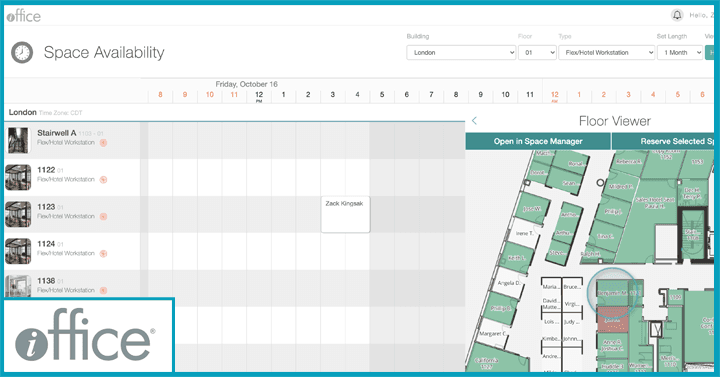 From the same software house as Teem, iOffice's solution places greater emphasis on being an integrated experience management system. That means it offers cloud-based room reservations alongside a whole host of other capabilities, including facility management, inventory tracking and data dashboards that track occupancy and utilization – both via web and app integrations.
2.6 AskCody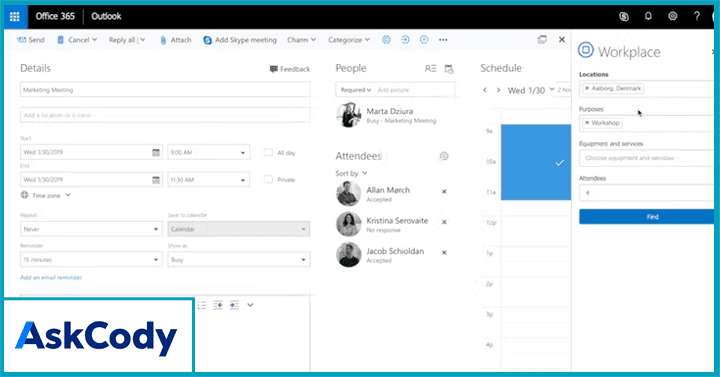 Does Microsoft have a room scheduling tool? Yes, but you might be better served using AskCody, a solution built specifically for Microsoft Outlook and designed to integrate with Microsoft Exchange to streamline meeting room bookings. In addition to desk scheduling and visitor management, AskCody also provides data visualization using Microsoft's Power BI.
2.7 YAROOMS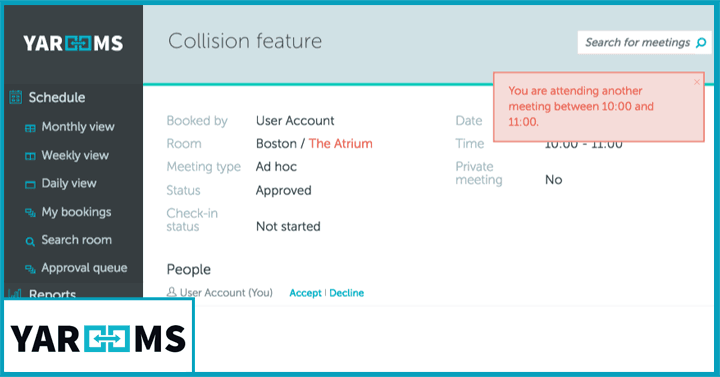 The workplace suite from YAROOMS includes health and safety features to accommodate physical distancing, health screening and phased returns to work. The interface neatly tracks occupancy versus capacity, so you can see just how much space you really need depending on whether the company is encouraging greater remote working, hybrid working or in-office working. A digital office assistant can be integrated into the system to allow for hassle-free check-in using QR codes.
2.8 Joan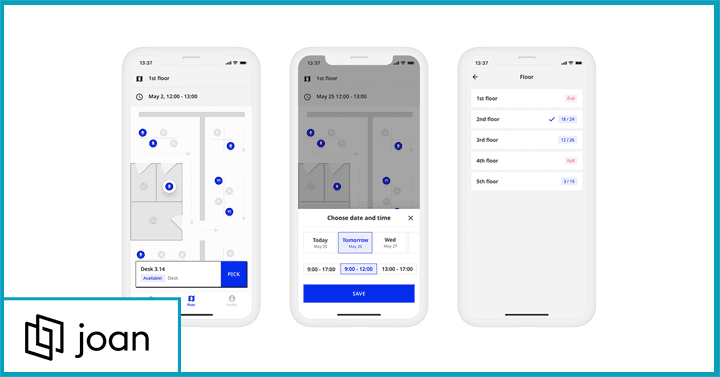 With clients from Siemens to Samsung, Joan aims to offer a sleek scheduling experience for both meeting rooms and desks. The company combines its software with specially developed tablet devices for a seamless, professional-looking meeting room booking system. Office 365, Google Workspace and Slack, among others, can all be integrated into the platform.
2.9 Tribeloo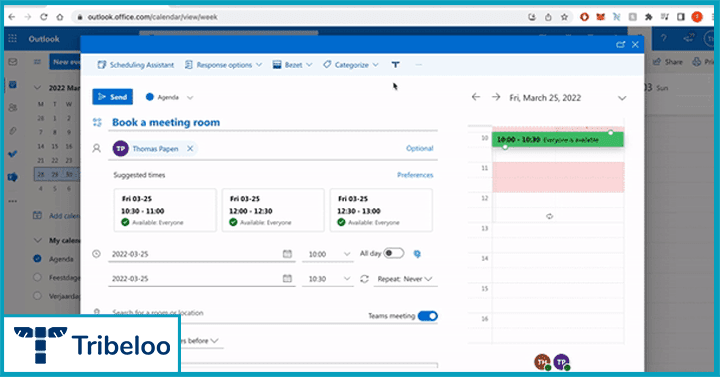 Keeping it simple with a clear offering, Tribeloo is a desk-booking solution that aims to ease the transition into hybrid working. Scheduling can take place via add-ons to programs like Google Calendar or Microsoft Outlook, and different teams can arrange to be in the office at the same time and in the same space for optimized collaboration. The program allows you to upload your own office plan and then set-up specific 'neighborhoods' for different departments.
2.10 MYBOS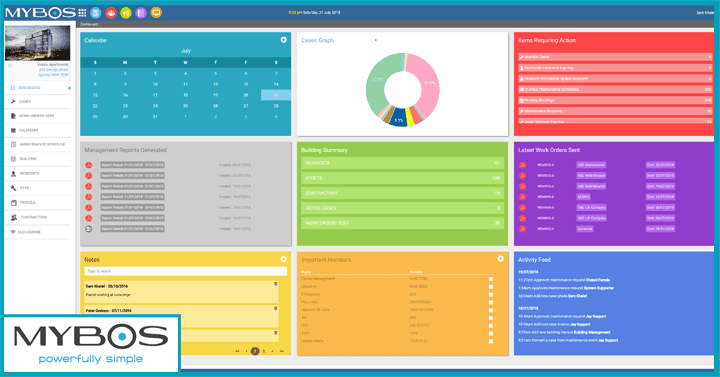 Predominantly aimed at multi-occupancy buildings and hotels, MYBOS is a scalable, cloud-based facilities management solution. The platform incorporates scheduling features, like booking meeting rooms and presentation equipment, alongside maintenance tracking and invoicing functions. These can then be integrated with SMS alerts and public display screens.
2.11 Nexudus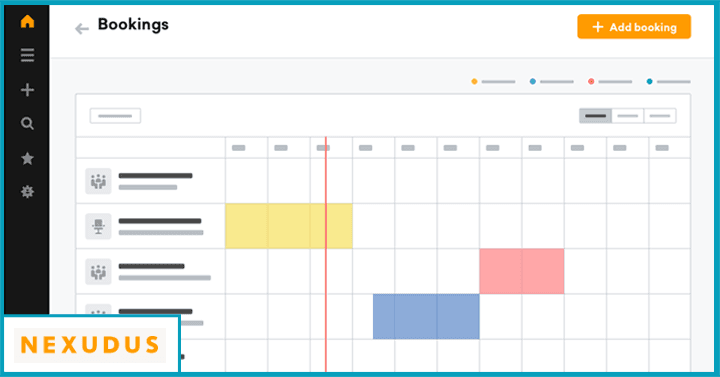 Coworking space management system Nexudus complements room scheduling software with digital floor plans, visitor management, and automated invoicing and payments. Owners of coworking spaces can integrate the platform with payment services like Stripe, accounting software like Xero and customer support tools like Zendesk. In fact, Nexudus offers plenty of tech support for new users, alongside seminars and training for how to make the most of the solution.
2.12 Planon Universe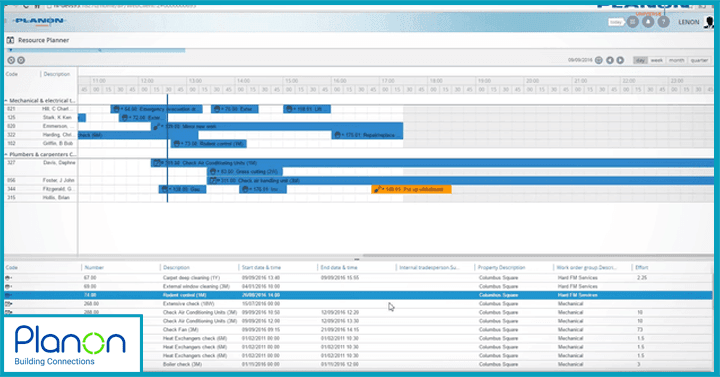 Planon Universe is a building management software built for building owners and users. The open-plan architecture of the platform means you can customize it with all sorts of smart office tech, including tracking energy usage for a more sustainable workplace. Its office and room scheduling solution can be as simple as booking a meeting space or as sophisticated as utilizing the internet of things to monitor room occupancy.
2.13 The WorxHub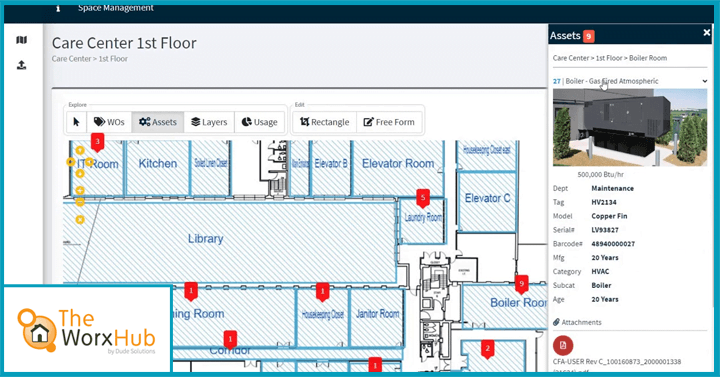 Targeted at healthcare and senior living organizations, The WorxHub is the facilities maintenance part of Brightly's overarching operational suite, which incorporates compliance-related reporting with organization features. The room scheduling solution has a very bare-bones interface, but is worth considering as part of the complete WorxHub software.
2.14 TOPdesk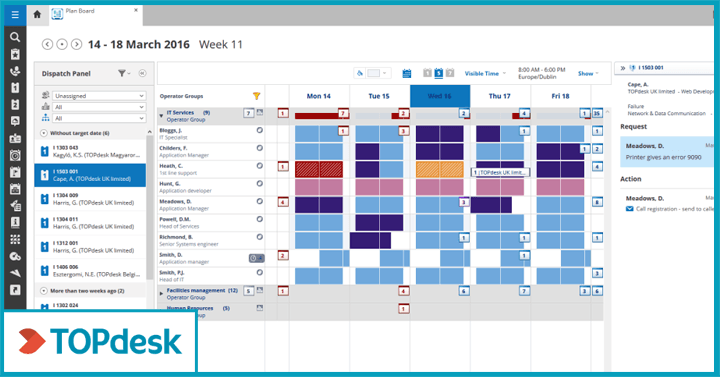 Enterprise service management platform TOPdesk has a simple but clear room booking system that includes all necessary information in one screen. The data is fed into a dashboard where managers can track scheduling alongside reports on service desk tickets and asset usage.
2.15 Clearooms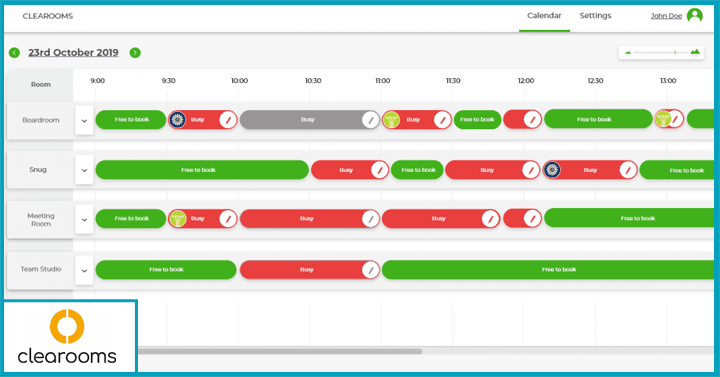 Another piece of software for hybrid working environments, Clearooms is a room and desk booking program that can be easily scaled down or up. The company's pricing model is based on the number of desks and rooms available in the scheduling system, so as your company experiments with the optimum layout, you're never paying for more than you need. Clearooms integrates with Google and Microsoft, and includes custom reporting features.
2.16 IBM TRIRIGA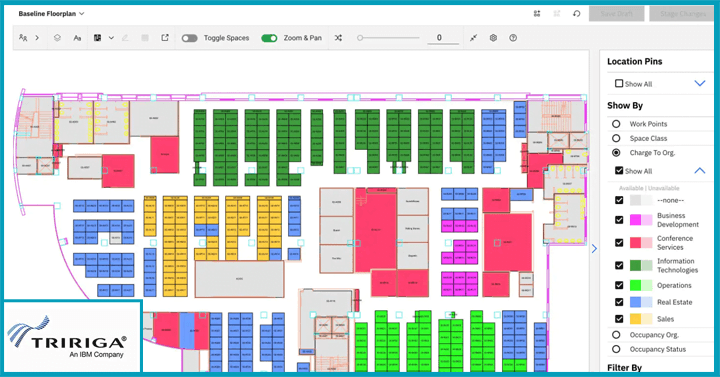 Tech giant IBM has its own spin on room scheduling software. TRIRIGA aims to help reduce expenditure on office space through AI-enabled space planning. On the front end, employees can book desks and meeting rooms; on the back end, managers can analyze occupancy while keeping track of maintenance costs.
2.17 OnBoard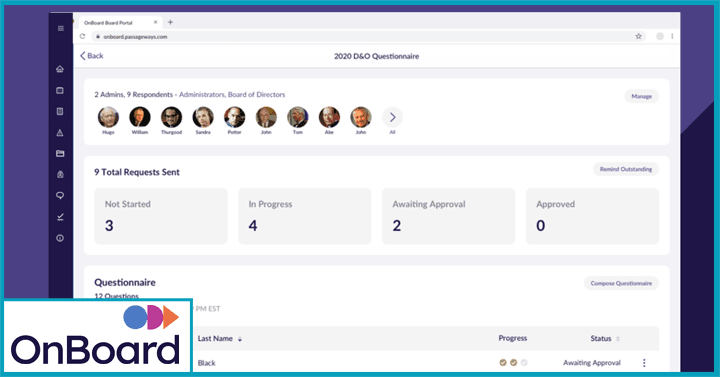 Part of the AgilQuest workplace management suite, the OnBoard room scheduling app allows employees to book desk and conference rooms via a smartphone. The software is built around three key use cases: enabling hybrid working, easy integration with popular programs and optimization of office space.
2.18 CAFM Explorer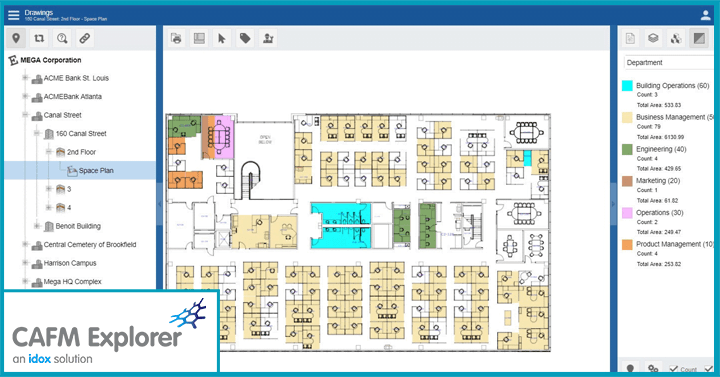 CAFM Explorer is the facility management solution of Idox software. Modules include room scheduling, as well as a customer service help desk, preventative maintenance alerts, an asset database, health and safety risk assessments and compliance forms, document management and a data dashboard to analyze it all.
2.19 CalendarWiz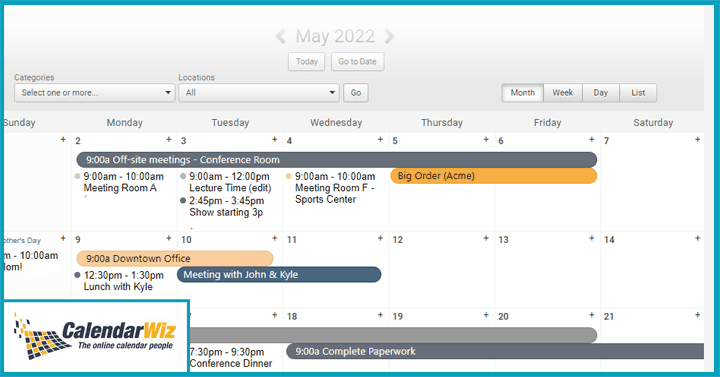 Essentially the most enhanced calendar out there, CalendarWiz has as its foundation a simple Sunday to Saturday interface. Beyond functioning as a diary, however, it also allows you to simultaneously book rooms, organize workflows, arrange staff schedules, create event boards and embed those event boards into web pages.
2.20 FMS:Workplace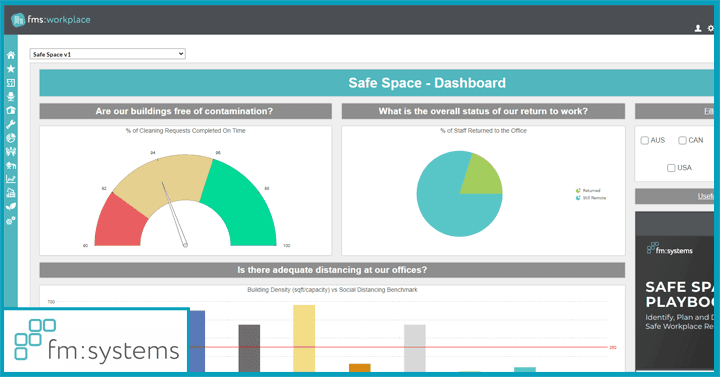 Standing for facility management systems, FMS:Workplace is an integrated workplace management solution (IWMS). The software helps managers make utilization of meeting rooms and desks more efficient through real-time data that is translated via dashboards into presentation-worthy visualizations. FMS:Workplace also enables companies to keep track of sustainability, maintenance and assets.
2.21 ProSpace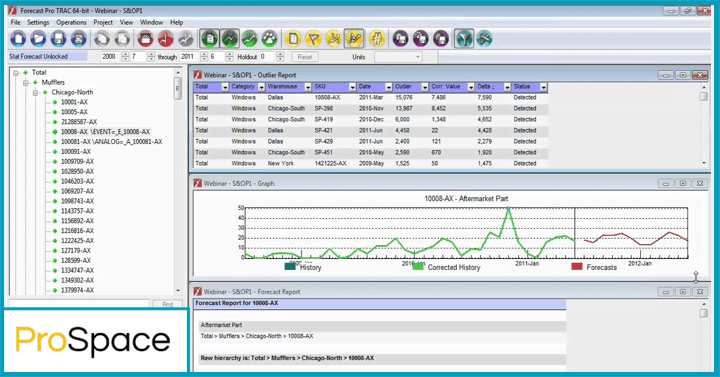 ProSpace targets two principal issues: employee productivity and real estate costs. The space scheduling platform harnesses data gathered through its desk and meeting room booking system to provide analytics on how the office is being used. To complement this, the company offers thermal imaging tech to track staff whereabouts and monitor temperature in the office for greater energy efficiency.
2.22 SpaceRunner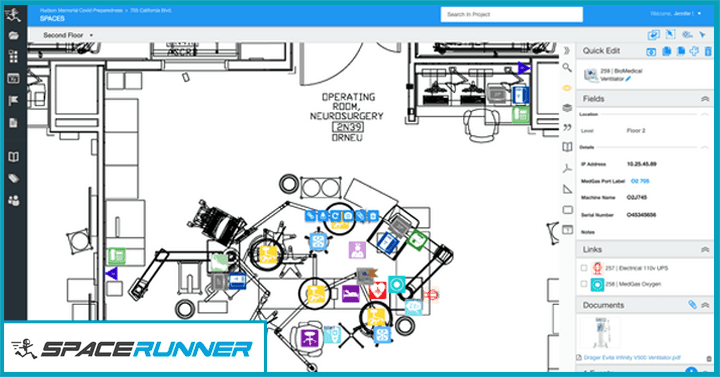 Cloud-based facility management solution SpaceRunner is not principally a room scheduling solution, instead focusing on the visualization of floor plans as part of its data tracking and analysis platform. The goal is to help managers optimize occupancy and improve flow throughout the office.
2.23 OfficeSpace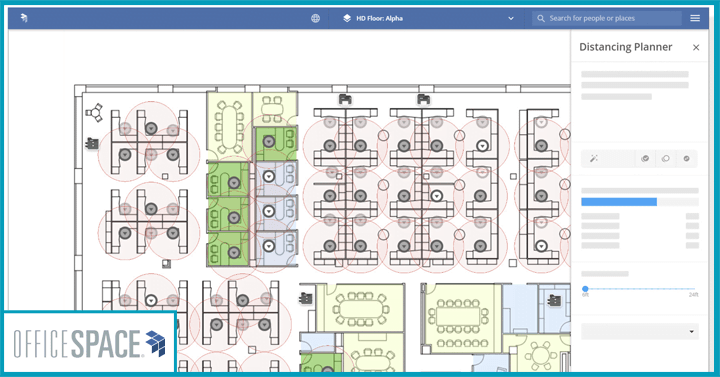 Focused on helping companies deliver hybrid working strategies, OfficeSpace's room booking function is designed to allow team members to book meeting rooms and coordinate with colleagues who are in the office, working from home or even in another country. The system's real-time interactive floor plans make it easier to see what spaces are available at the click of a mouse.
2.24 Domitos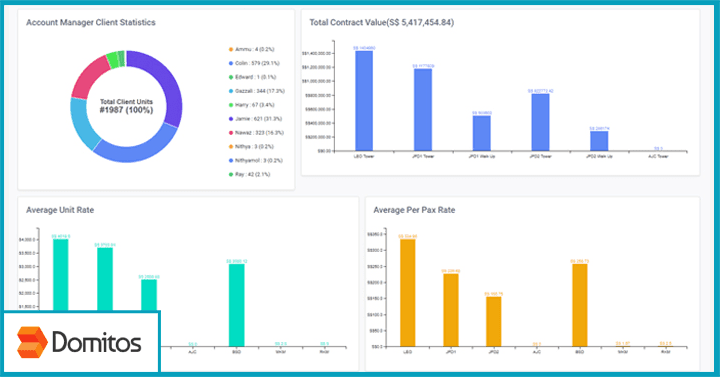 Facility management software Domitos combines room booking with space management, fixed asset inventory and incident monitoring for an all-in-one package aimed principally at hotels and dormitories, though it can also be used to oversee tenancies in multi-occupancy buildings.
2.25 EMS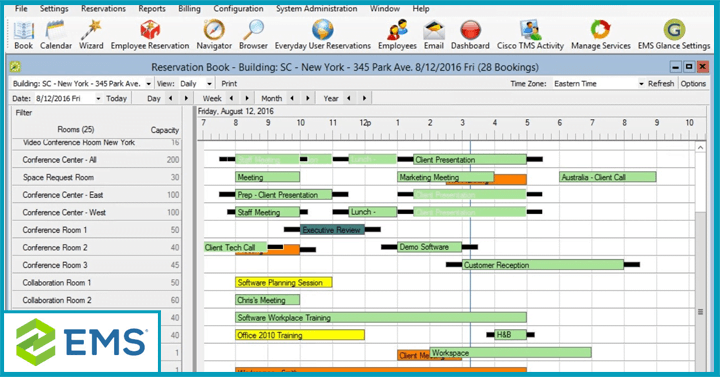 A pureplay meeting, event and room scheduling software, EMS is designed to work in office and education environments. The system, which can be accessed via a user-friendly web or app interface, works equally well with workspace management and classroom scheduling, with an analytical tool as part of the package to help visualize room usage.
2.26 UMA Vision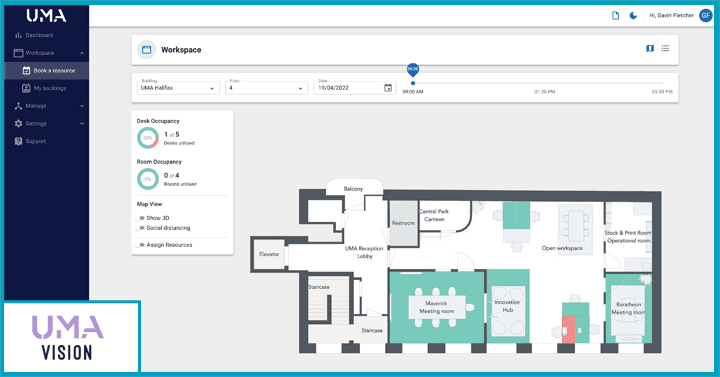 Built to complement the UMA workplace booking platform, UMA Vision ingests data on room bookings, technology usage and the split between remote working and in-office working to help formulate reports on occupancy, which in turns can reduce operating costs and energy inefficiency.
2.27 P.O.C Systems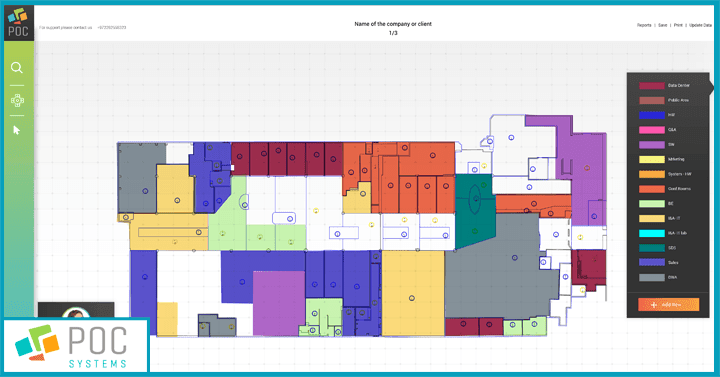 P.O.C Systems has placed its focus on offering a colorful graphical platform that employs vibrant floor plans with a real-time feed to create a user-friendly, visually pleasing desk-allocation solution. The cloud-based solution allows managers to create seating plan simulations, in order to better plan changes to the office floorspace.
2.28 Roomzilla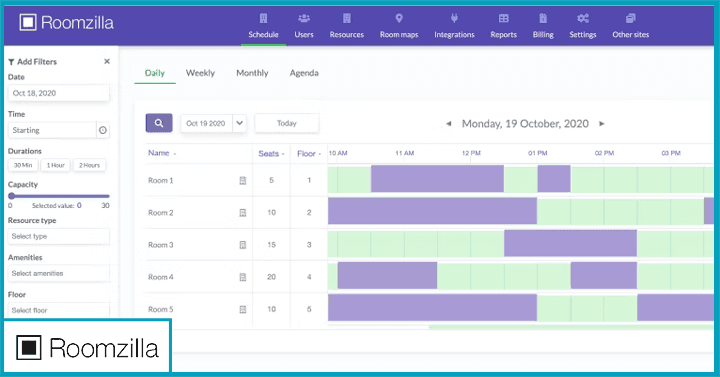 Smart workplace management tool Roomzilla promises to get offices off the ground in no more than five minutes. In addition to floor maps and integrations with all the most common calendar software, Roomzilla also allows users to create private meetings that are hidden from other employees. The software can be integrated with web pages, smart phones and room displays.
2.29 FAMA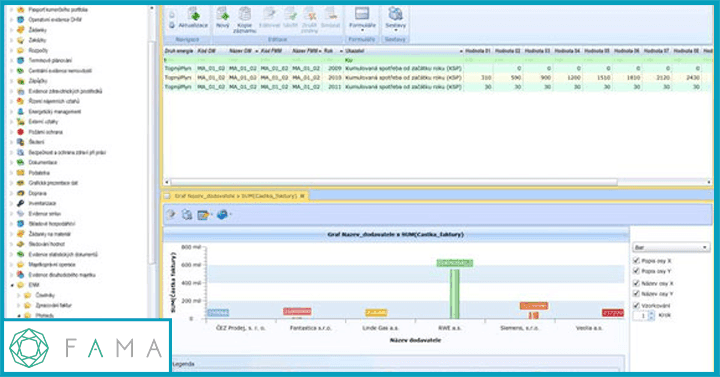 In addition to room scheduling, facilities management suite Spain-headquartered FAMA also provides features like incident and inspection management, digital visitor check-in, asset control and work order oversight. It is principally designed for SMEs, startups and smaller agencies.
2.30 Appspace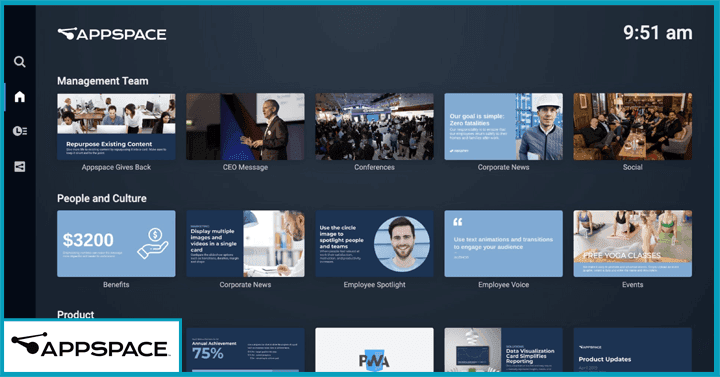 Designing tools to enhance workplace productivity and communication, Appspace's offerings include an easy-to-use space reservation system, complemented by an intranet solution, digital signage and a visitor management system.
3. FAQs
Why should an organization invest in room scheduling software?
Room scheduling software propels productivity by giving staff real-time awareness about what meeting rooms and breakout spaces are available, meaning no lost time desperately seeking an area to conduct a team discussion. It also allows managers to analyze occupancy patterns, enabling them to reduce costs and enhance the hybrid working experience.
Does Microsoft have a room scheduling tool?
Microsoft does have a basic room scheduling tool as part of Outlook, but it lacks the sophistication of other software on the market. Many companies have specifically designed their offerings to integrate with Microsoft's systems for a seamless implementation.
Does Google have a room booking system?
As with Microsoft, Google does have its own very basic room scheduling tool, which is built into its Calendar. However, if you want something with greater customization and analytics dashboards, you'll need to opt for a specialist room scheduling software.