It's December, and you know what that means! It's time to fish out your Christmas ornaments, Santa hats and ugly sweaters to wear when your office tries out ugly sweater party ideas!
Ugly sweaters are a gag, though some would teasingly say it's a crime against fashion. (RIP Joan Rivers and her scathingly frank Fashion Police show). But at the end of the day, wearing them is at least a shared misery!
If you want to create unforgettable moments for your team, check our incredible array of articles on virtual games to play on Google Meet, virtual Halloween party ideas, thrilling murder mystery team-building activities, lively virtual team-building bingo parties, employee appreciation party ideas, and work anniversary celebrations.
Check out our inspiring collection of virtual New Year's Eve party ideas and virtual holiday party ideas that will transport you to a world of joy, laughter, and festive cheer.
Explore our ultimate guide to hosting virtual wine tasting and dinner parties and uncover tantalizing tips, expert insights, and innovative ideas for an unforgettable experience.
So dress yourself in lots of ugly, fa la la la la, la la la la! And let's proceed to throw ourselves a fun ugly sweater party!
1 Why Do We Have Ugly Sweater Parties?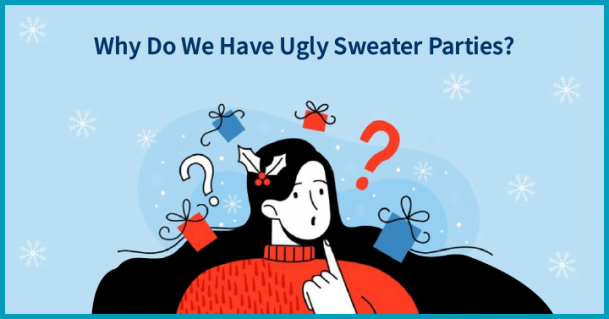 Throwing ugly sweater parties can be a great way for offices to wind up for the holidays and have fun before the Christmas break. It's also part of the Christmas countdown! Ugly sweater parties started out in the 50s when Christmas was heavily commercialized. They were marketed as "Jingle bell sweaters" and featured subtler designs. In fact, they were intended to be more artistic than tacky or ugly. 
In the '70s and '80s, artistic expression took the 'commune hippie' route. Many wanted to sport a look that was unique and began adding gaudy designs and trinkets to their sweaters. Even TV shows caught on to the trend, with the lead character Cliff Huxtable sporting a "Cosby sweater". The Cosby sweater, which had a design of a badly-drawn reindeer against a black and white pattern, became synonymous with ugly sweaters from then onwards.
Ugly sweaters quickly became an idea for handmade or DIY gifts. The inside joke was that you couldn't refuse them, especially if it was knitted by someone you know (a relative or friend). It was common for family members to wear it and pose for holiday pictures (and yes, many baby boomers and geriatric millennials can attest to owning at least one family photo where they have a sullen face and an ugly sweater on!).
From 2010 to now, ugly sweaters have continued to be worn as a gag outfit, even by CEOs. There's now an official day to wear the sweater, called Ugly Christmas Sweater Day which falls on December 21! If Netflix's CEO Reed Hastings can wear his holiday sweater loud and proud, why shouldn't you?
2 What is the best way to throw an ugly Christmas sweater party?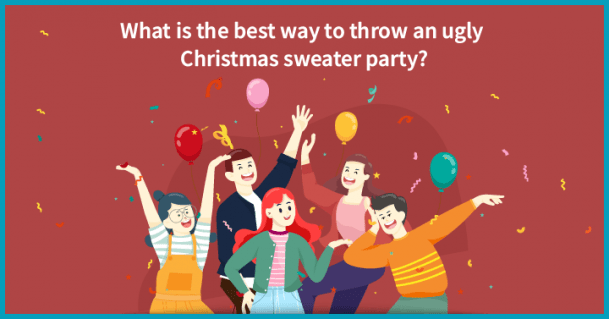 2.1 Design evites and send them out in advance.
The build-up gets teams into the spirit and is half the fun! You can always compose an email and/or shoot a quick message to members on a virtual platform such as Skype or Teams. But why not go the traditional postbox route and mail the invitations to everyone? It's an opportunity for your graphic designers to design a snazzy card while your marketing department comes up with creative wordplay in the message inside! 
If you want to send out cards, we recommend planning to do so by the end of November or early December to allow for sufficient time for everyone to confirm that they got their invites. The Paperless post and Postermywall both offer design invitations that you can further customize before sending out. They come in different sizes which you can specify after selecting a design. 
2.2 Arrange for FnB
It's not a party without refreshments! In keeping with the festivities, arrange for cocktail kits and finger food. Go crazy and bake cookies in the shape of trees or Santa hats. 
2.3 Fish out your sweater
If you don't have a sweater set aside specifically for Ugly Sweater Day already, select one from your closet that you can afford to redesign and fashion.
2.4 Make it as uggo as you can
This is one of those occasions where no one will judge you if you can't draw a straight line! You can draw anything (literally)- exaggerated reindeer with plastic eyes and cloth antlers sticking out of the sweater, or a Santa grinning ear-to-ear.
2.5 Set contests
Vote for the ugliest Christmas sweater. The winner gets bragging rights! Sweeten the deal with cash or a token prize for an ugly sweater contest such as a desk or wall memento or personalized company stationery.
3 Ugly Sweater Party Ideas to Try Out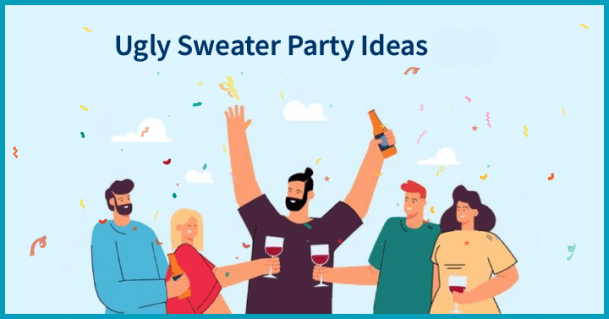 3.1 The Sweater Exchange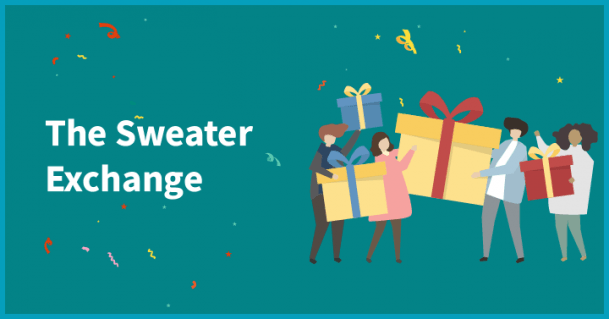 Like a secret Santa, have a not-so-hush-hush exchange by pairing teammates at random. The pairs have to exchange sweaters and take a picture wearing the other's ugly sweater. It doesn't matter if two people aren't the same size; it could in fact be even funnier, if the sweater comes up short, or too baggy,adding extra humor to the situation!
3.2 Sweater Scrabble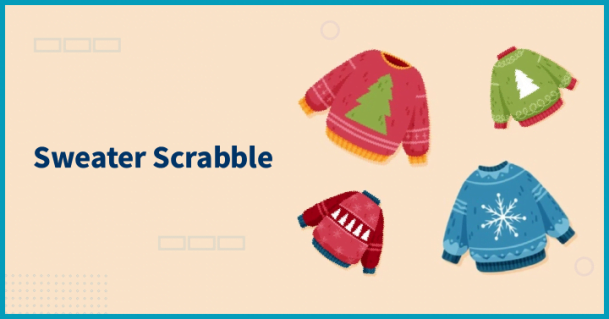 Sweater scrabble is a blind draw of ugly sweaters in a room. You can ask for an estimate of everyone's dress size to make sure that there's one of every size. This way, if someone's first pick doesn't fit, they have their own size as an option. Pile the sweaters in a heap in one of the office rooms ahead of everyone coming in. Party guests should be blindfolded before being led to the room. They have to pick a sweater from the pile. Once they take their blindfold off,they can see just how terribly ugly the sweater they picked is! You can video the picking process but this is optional.
3.3 I Spy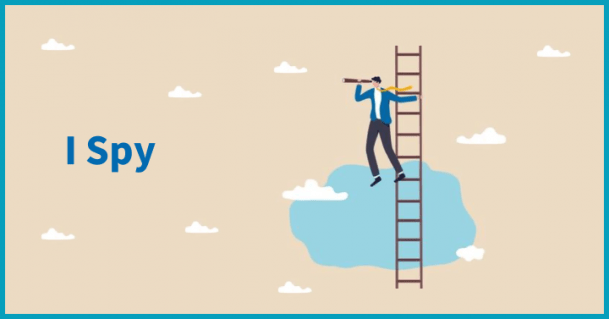 I spy, with my eye..
Turn this simple children's game into an ugly sweater party idea by looking around the office and describing an object to the contestants.Make it hard to guess by making your description intentionally vague or veiled.  Everyone can take turns to play. Whoever is the fastest to guess the object being described or gets most of the guesses right wins!
3.4 Naughty or Nice?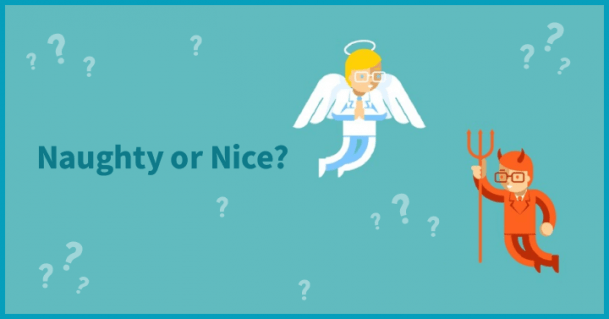 Separate your guest list into  'Naughty' or 'Nice' based on their responses to the following questions;
What's your favorite holiday drink?
What's the worst prank you got away with?
How would you spend $50,000 in a single day?
What's the best Christmas present someone gifted you?
Who is your favorite Mean Girls Character?
What would you work as if you were at the North Pole?
How do you unwrap your presents?
I found a quiz on howstuffworks that asks multiple-choice questions and generates the results based on how you answer. I somehow managed to land up on Santa's 'banned' list though (Welp! Nobody told me there'd even be a third option). Do check the site out or take a Buzzfeed quiz for Christmas-sy inspiration!
3.5 The Best Ugliest sweater contest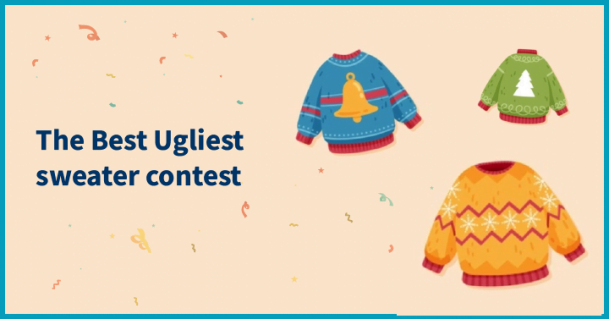 Holding a best Ugly Sweater contest sounds like an oxymoron, doesn't it? Go all out and design(or buy) the ugliest sweater you can! (if it's that ugly, maybe the prize for ugly sweater contest can be to give it away and never see it again!)
I saw a few options on Amazon, Instagram and Etsy, which include a Nutcracker outfit, or an adorable Yeti made of cotton with a feather boa trim. The person who wins the ugly-est sweater contest gets an extra-large stocking for the office Santa to fill with company merch!
3.6 Ugly sweater trivia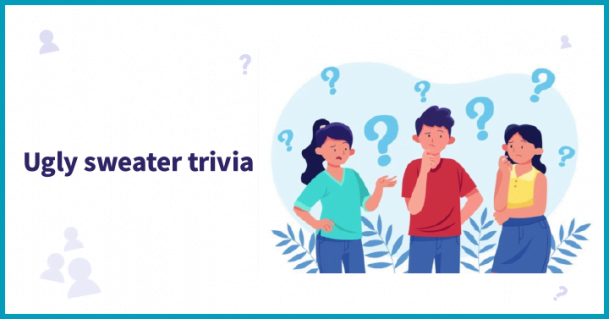 Host a trivia night with general topics, or try Zimbio's quiz to match ugly sweaters to the movies. The white elephant also has trivia questions that you can select before guests file into the office. Just remember to have the answers down in secret on your phone to pull up and verify as and when people shout out answers!
3.7 Reindeer Pong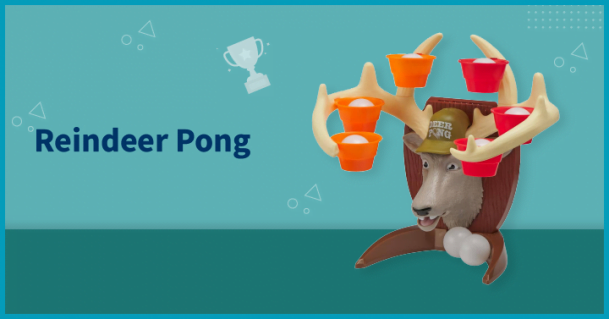 Does everyone know the names of all 9 of the reindeer pulling Santa's sleigh? Find out with Reindeer Pong! For every wrong guess, the guesser has to down a shot and continue till they a) admit defeat or b) get very drunk. Arrange for a selection of   . happy hour cocktail kits as well as non-alcoholic mocktails, based on individual preferences. 
3.8 Odd sweater out
Did someone miss the memo and turn up to the ugly sweater party in an non-ugly sweater? The sacrilege! Whoever is wearing a regular sweater must turn it inside out and pose with a prop(such as a candy cane, paper moustache or elf hat- no questions asked!
3.9 Pin the Pom Pom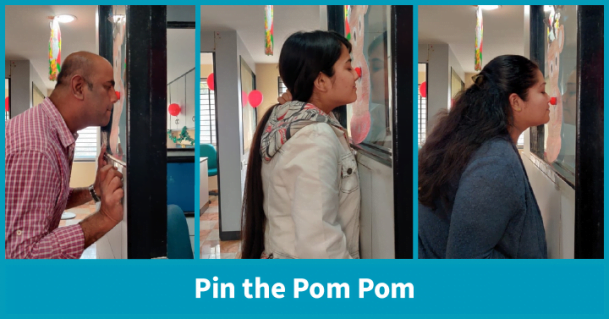 In this Christmassy version of Pin the Tail on the Donkey, we drew a cut out of Rudolph and had people dip their noses in vaseline and a red mini pom pom to pin on the drawing. The challenge was to get to the drawing without the pom pom falling off en route!
3.10 Ugly Sweater Fashion Show
Get ready to strike a pose in ugly sweater fashion show. You could start by giving runway lessons to create a perfect balance. Make it unforgettable by transforming your environment.
4 Virtual ugly sweater party ideas to try out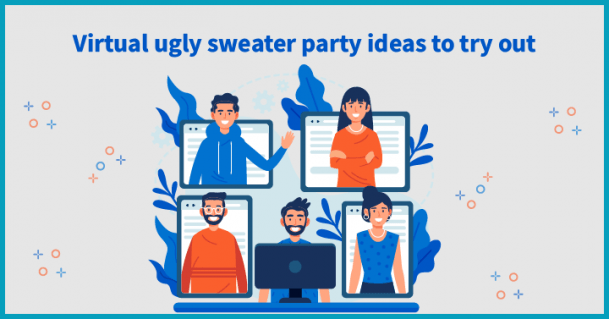 4.1 Simon says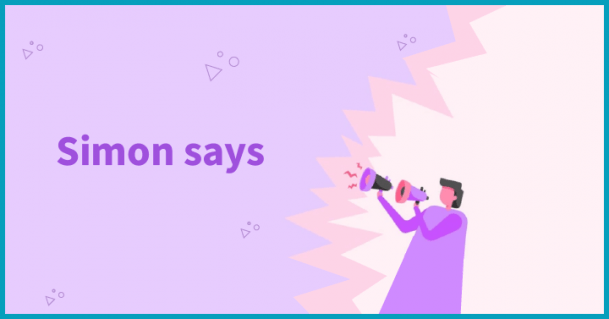 Simon says, is one of the best ugly sweater party ideas to try out with a remote and distributed team. It can be engaging so long as everyone has their video on as the commands are being issued. 
The players should only respond to commands that begin with 'Simon says'. Here are some 'Simon Says' examples to get the party started, 
Everyone in an elf sweater should clap
People wearing reindeer sweaters should do the Robot.
If your sweater has an ornament, you have to eat a cookie.
Take a look at Teambuilding's Simon Says free template!
4.2 Prop Photobooth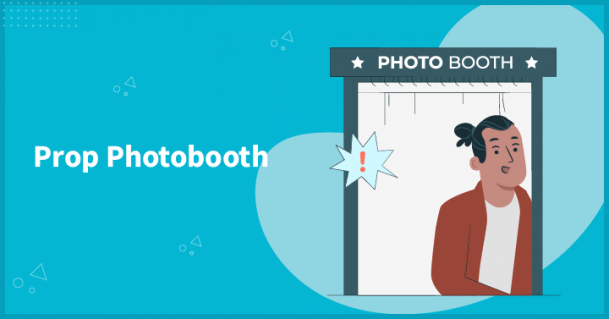 What event would it be if it wasn't captured digitally? Click pictures of the team wearing Elf hats or posing with Christmas props such as candy canes, Santa Hats and Star Angels. We bought a box of wearable props back in 2019 that's still somewhere in the office, but you can also print out stickers and ship them to everyone before the party so that they're ready with the props when it's time to take screen grabs!
4.3 Save the snowman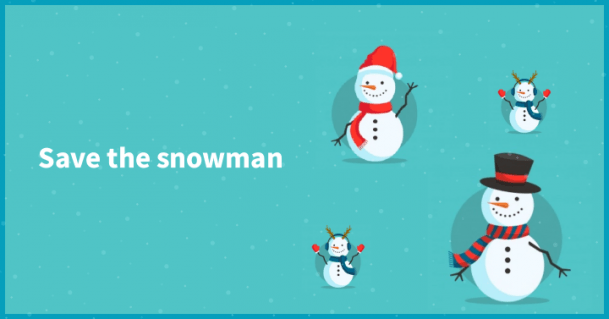 This game reminded me of the hangman that was on our desktops in the late '90s/2000s.I admit I spent more time than necessary on LaughingHyena's hangman (all part of the writer's research,I promise you) and concluded that it's quite addictive! This Christmas holiday-themed hangman features a snowman who'll lose his stick legs, carrot nose and head if you fail to fill in the right letters from the alphabet below! A game that can be played anytime, anywhere-making it a great ugly sweater party idea to try out when the group's dispersed!
4.4 Rudolph's nose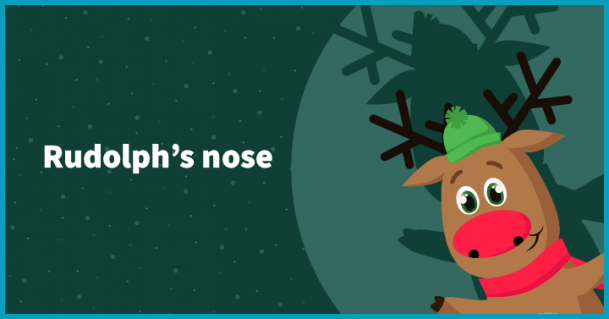 Who can fashion Rudolph the Reindeer's most recognizable feature using material lying around their house? Create a Christmas ugly sweater contest where teams compete to create a red nose using anything they can find around the house. The challenge? Doing it in under a minute! You can add this to your list of minute-to-win-it games too.
5 How Do You Host an Ugly Sweater Contest Virtually?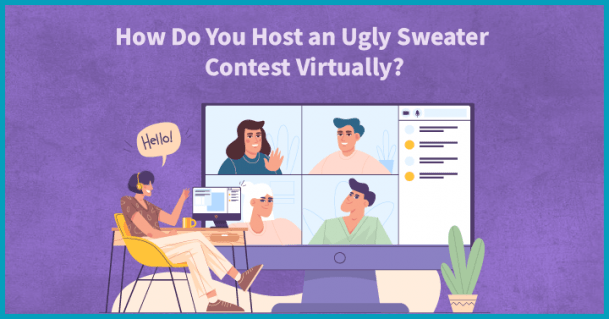 It's a simple affair to host an ugly sweater contest virtually- all you need to do is
Mention the time and date in your invitation.
Create a meeting link and test the settings on your system. It's a good idea to encourage others to follow suit so that there are no tech snags on the day that'll cause a hold up.
Include rules explaining how the contest works (i.e just how ugly should the sweater be?) and prizes for 1st, 2nd and third place. 
Keep a tie-breaker prize handy as well, in the form of a complimentary voucher to some spa or store.
Automate the invitation to go out via email with an RSVP option.
Confirm attendance and ask for a show of hands in a common group so that people know to get their sweaters ready beforehand.
Let the judging begin! Either be the judge yourself or appoint someone impartial from the team who will not be competing in the contest. 
Announce the winners while mentioning what prize for ugly sweater contest they've won and how and by when it's expected to reach them.
6 FAQs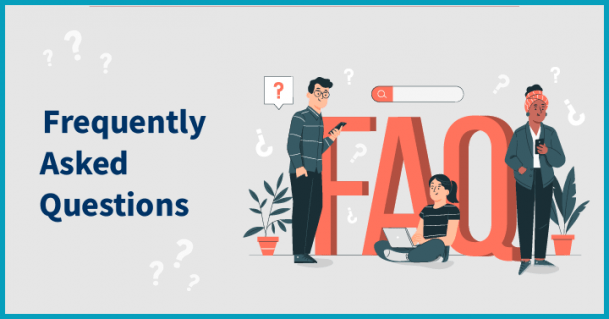 6.1 When did ugly sweaters become a thing?
Ugly sweaters became popular after 1950. Back then, it was intended to imbibe the cheery spirit of Christmas. Over the decades, it took on a more gaudy look, with sweaters featuring 3D items such as pom poms, antlers, googly eyes and Santa beards.
6.2 What do you do at an ugly sweater party?
You wear your garish sweater proudly for that one day and take comfort in knowing that you're not the only one to wear one! You can even decide on Christmas specific colors such as red, green, gold and white to feel less odd on Dec 21!
6.3 What do you serve at an ugly Christmas sweater party?
Here's an assortment of snacks you can list on an ugly Christmas sweater party menu:
Eggnog with a dash of Jagermeister (oh-deer!)
Kris Kringle Pringles - a stack of your favorite flavor of Pringles with Christmas dips such as ketchup(red) and mint mayo (green).
Cream cheese and crackers in the shape of a candy cane.
6.4 What are the best ideas for ugly sweater contest?
Some of the best ideas for ugly sweater contest are - southwestern sweaters, silly animals, Santa, snowmen, couple sweaters, crocheted Christmas light sweaters, stocking ugly sweaters, and Tinsel ugly Christmas sweaters.
6.5 What are the best ugly sweater prize ideas?
Some of the best ugly sweater prize ideas are - ugly sweater prize ribbons, instant ugly Christmas sweater DIY kits, ugly sweater phrase buttons, hilarious ugly sweater award sashes.
6.6