There's no doubt that remote work is here to stay. In fact, in a recent study, 99% of the respondents said that they would like to work remotely at least for some time. Similarly, more and more businesses are embracing the benefits of remote work — most notably higher productivity and reduced operational costs.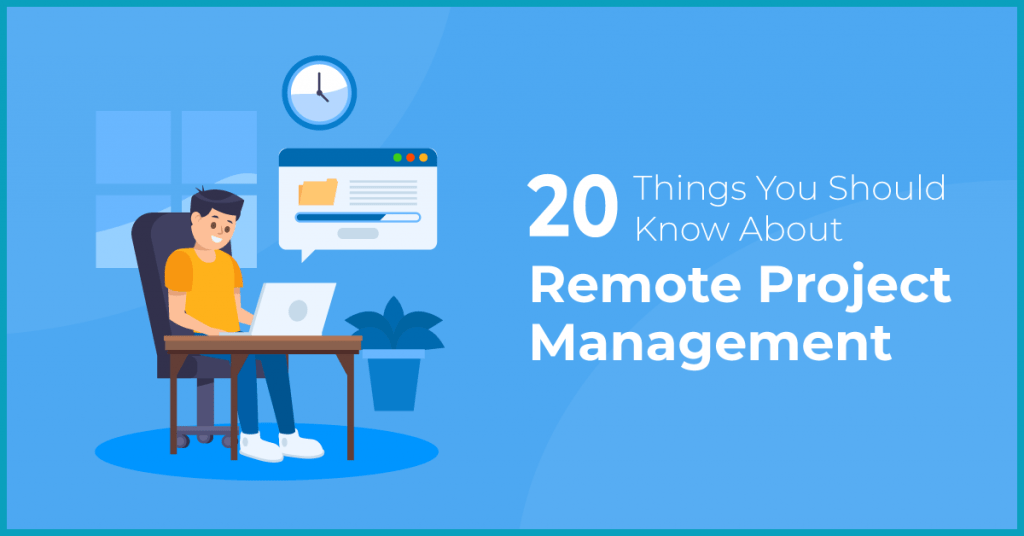 In such a scenario, remote project management has become a hot topic, with businesses trying to establish the best processes. In this piece, we'll walk you through 20 project management strategies that can be implemented when working with remote teams.
What are the best remote project management practices?
1. Assemble a high-performance team
The first step in successful remote project management is to assemble the right team. Ensuring that you have a well-rounded team of people with the skills and expertise needed to bring the project to fruition is key. You can even get team members' input on who should be a part of the project, in turn, setting the scene for autonomy and self-sufficiency. Once you've put together your A-team, it's time to trust in their expertise. As a project leader, your primary goal must be to ensure that your team members don't feel micromanaged and frustrated, especially because they're all working remotely.
2. Outline the objectives and specifications of the project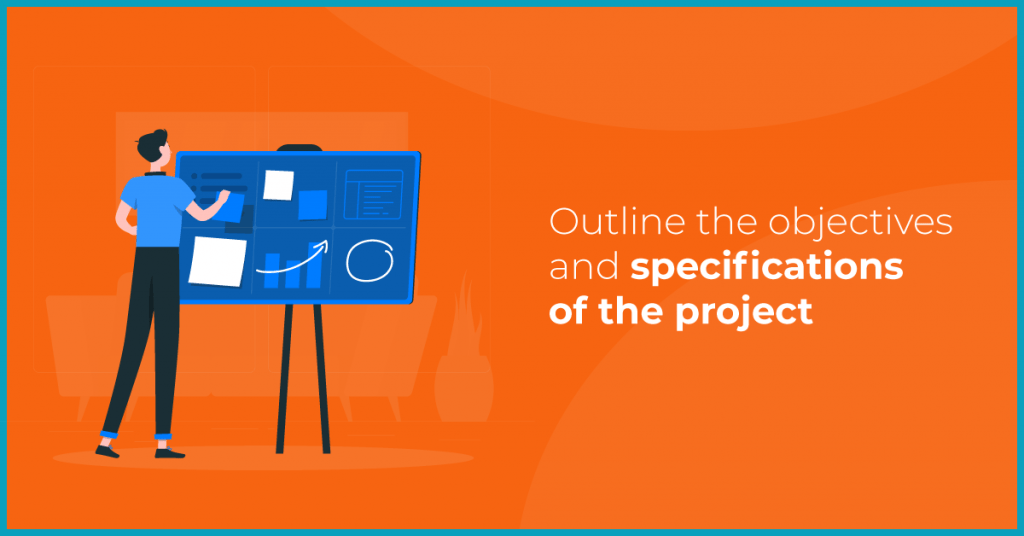 When working with remote teams, communication is critical. And that's why, irrespective of the complexity of the project, it's important to share the specifications of the project with the entire team. By doing this, you can provide your remote team with a set of guideposts that they can turn to throughout the project to ensure that they're on the right track.
Ideally, you must ensure that you cover the following points —
What is the goal of the project? What problem are you trying to solve?
What is the desired result that you're working towards? Is the end-goal clearly defined?
What is the timeline of the project? Are there any dependencies or critical tasks that may delay the project?
Who is responsible for what? Are all the team members assigned tasks throughout the project?
Once you have all the specifications nailed, it's time to create the project charter.
3. Create a project charter
Simply put, the project charter is an all-inclusive document that lays out the project vision, scope, team and their responsibilities, key stakeholders, the implementation plan, and other relevant information. The project charter is essential because it helps legally authorise the start of a project and align the goals of the team with the expectations of the stakeholders. When working with remote teams, it's important to keep all the relevant information in one document so that any team member can access it at any given point in time, irrespective of where they're located.
4. Schedule a project kick-off call
Because you're working in a remote setup, you can use a video-conferencing app like Zoom to hold a team-wide call at the start of the project. This call is an opportunity to get everyone together to ensure that any potential roadblocks are dealt with before they can cause bigger problems at a later point in the project cycle. Not being in the same room can make effective communication a challenge. Here are some ways to overcome this —
Choose the right meeting time using a tool like Every Time Zone that suggests the best times for a call based on the team members' work schedules and time zones.
Ensure that everyone is seen and heard. Avoid glitchy videos and muffled audios by using a video-conferencing app that has the most reliable quality.
Create a meeting agenda before you get on the call and send it to everyone beforehand. This allows team members to prepare for any questions or doubts that they might have. Ensure that you stick to the plan, so your meetings don't run overtime.
Document everything — notes, questions, processes, decisions, and other relevant data. Share the document with the team after the meeting ends so they can refer to it later. Doing this ensures that every team member is on the same page, and nobody is missing out on crucial information.
The absence of face-to-face collaboration makes it harder for remote team members to get excited about what they're working on. And that's why it's important to motivate and acknowledge your team during the kick-off meeting to create enthusiasm about the project.
5. Set-up task tracking systems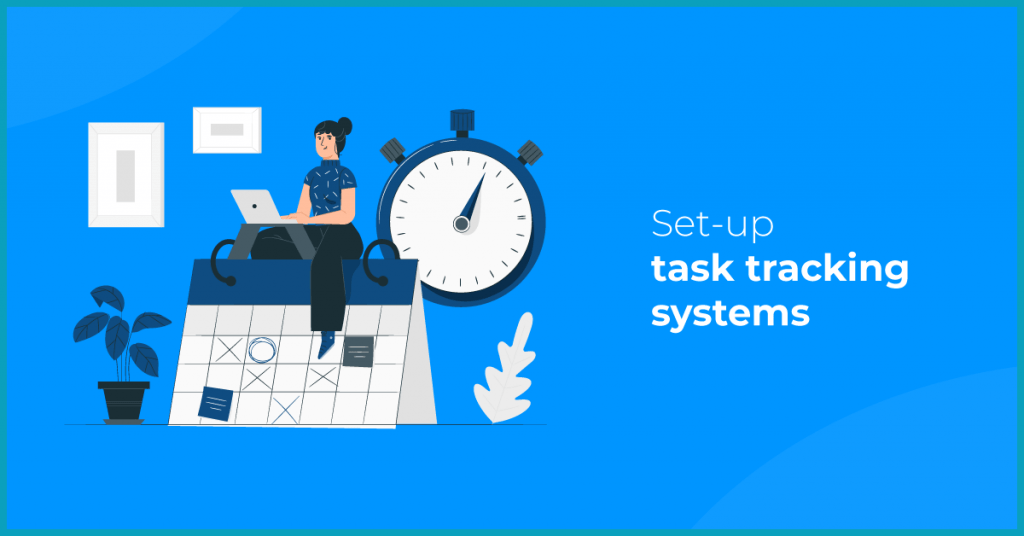 One of the simplest yet foolproof remote project management strategies is to create a central task-tracking system. In-house teams may get away with being lax about updating tasks — but without regular face-to-face meetings, keeping your remote team accountable requires diligence. A robust tracking system will allow you to add tasks, assign deadlines, and track the progress of your team. Keeping a central tool ensures that your team knows what they're responsible for, what needs to get done, and when. There are a plethora of task-tracking tools available today, such as Trello, Basecamp, Jira, and Asana, to name a few.
6. Document important insights
Even the most organised projects can sometimes derail if the team working on it doesn't have all the necessary information. And that's why documentation is so crucial to the success of any project. Remote or fully-distributed teams must document and formalise every process, irrespective of the size of the team. Because there are fewer opportunities for remote project managers to remind someone of a due date while walking by their desk, documentation becomes even more crucial. The simplest way to start the documentation process is to create a list of standard methods that your teams often repeat across each project. This creates a guidebook of sorts — a resource that every remote team member can easily access.
7. Automate frequent tasks
In a nutshell, automation is about enabling people to have the energy and time to focus on their core tasks while repetitive tasks are automatically taken care of. For instance, let's consider that your remote team is in charge of content marketing for a software product. In such a scenario, their daily tasks may include notifying editors about content, notifying designers to create graphics, email marketing, social media marketing, etc. All these tasks are shared across content marketing projects, making them the perfect candidates for automation. Tools like IFTTT and Zapier have become increasingly popular across remote teams to automate low-value tasks so that they can spend the majority of their team on high-impact work and drive the project forward.
8. Avoid micromanaging
Even though your remote employees do not clock in and out of work every day, they still need boundaries and defined work hours. If your remote team is globally distributed and works in different time zones, you can't expect them to be available at the drop of a hat. Instead, you must take into account everyone's schedule and deadlines and respect their time. If you keep checking on your team members every other hour or continuously monitor their activities, they're going to feel frustrated and even demoralized. Rather than micromanaging them, take a step back and let them manage their own time and tasks. The reality is that remote employees get more work done when they're on their own, so productivity shouldn't be a matter of concern unless proven otherwise.
9. Practice accountability.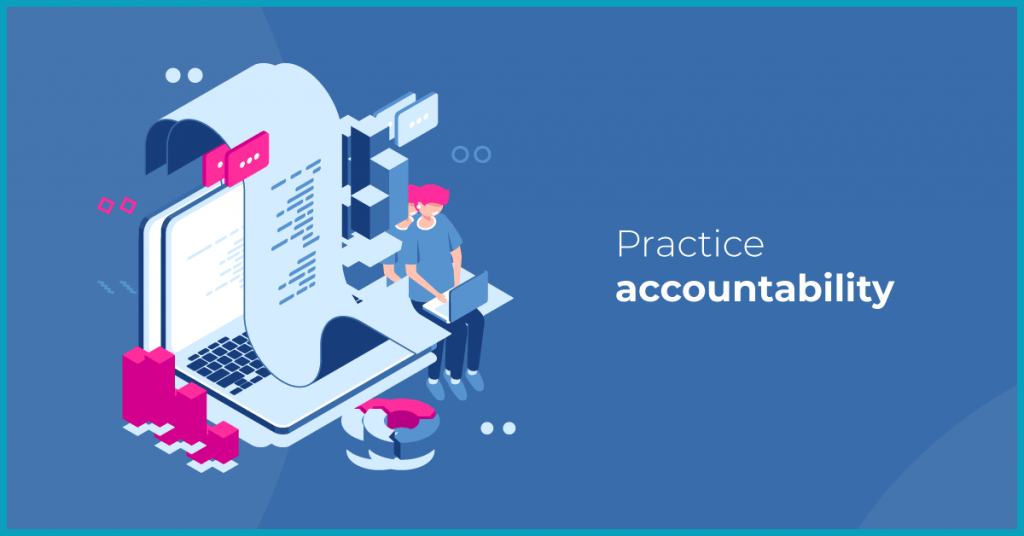 Creating accountability is one of the most important things to know about remote project management. Working with distributed teams means shifting the burden of answerability to a bottom-up approach — every team member is responsible for their own decisions and work. In a traditional workplace, you can gather your team in a conference room and ask them what they're working on. In such a scenario, accountability is naturally built into the process. However, with remote teams, this process is challenging. And that's why you must decentralize the process and let your team members hold each other accountable instead. For instance, you can try trading in videoconferencing stand-ups for quick asynchronous status updates where each team member will have to answer the following questions.
What were the highlights of last week?
What are my priorities for this week?
What are the potential blockers that aren't allowing me to do my best work?
Sharing answers to these questions on a shared Slack channel, for example, not only ensures that everyone on the team is held accountable but also saves the hassle of real-time status meetings.
10. Maintain project visibility
When working with remote teams, choosing the right project management and collaboration software is critical. Often, remote project managers overlook project management tools that will do most of the work for them. The simplest way to ensure 100% project visibility is to use a central project management software that is fully accessible to the entire team. The software you use is the key to keeping everyone in sync, in turn, avoiding the need for frequent meetings and updates. By using shared spaces with social updates, collaborating on documents, storing essential data on the cloud, and organising processes, team members from across the globe can work on the same project without any chaos or confusion.
11. Create prioritisation systems
To manage your remote team and hit the project deadlines, effective prioritisation of tasks is crucial. Often, because you're working on multiple complex projects simultaneously, you may end up juggling conflicting priorities, in turn, missing deadlines. The best way to avoid this is to build a foolproof prioritisation system. Start by making a list of all the tasks that must be completed along with their due dates. The next step is to determine the order in which they should be completed. The key is to remember that no two priorities are equally important and that what really matters is the overall objective of the project. Whenever you encounter conflicts, always prioritise the option that gets you closest to the goals outlined in the project specifications and charter. Ask yourself some important questions —
Is this feature in line with what we envisioned for our product?
Do we have to fix any bugs and issues before creating new features?
Is this 'new' feature essential? Is it one of our end-goals?
The answers to these questions will help you build the right prioritisation system for your project.
12. Adapt as you grow
Working with remote teams is a whole new ballgame, especially if you're doing it for the first time. What works for an in-house project team of five people will, in all probability, fall apart for a group of 50 employees spread across 10 different countries. In such a scenario, the only strategy that you can implement is to simply adapt your processes as you grow. If a function is no longer working, simply drop it. If you find that you are no longer using a particular tool or you've just grown out of it, then eliminate it. The key is to embrace change, adapt it, and go from there.
13. Encourage feedback and ideas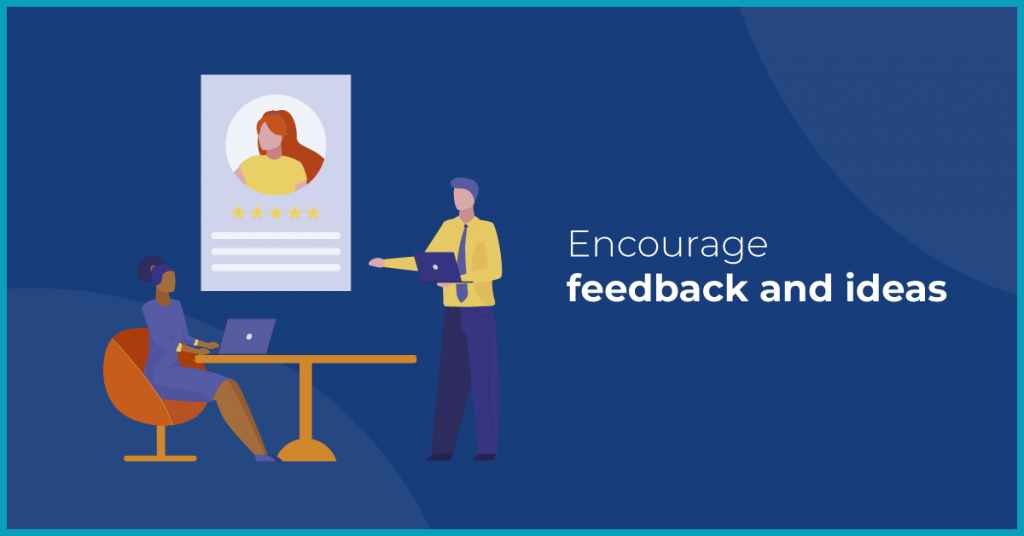 Feedback is more important than you think it is. Inviting your remote team to submit feedback and ideas helps you build products and services that your customers really need. So the next time you have a meeting with your remote team, engage them in a quick feedback session where they can submit any project ideas. It can be something as simple as making improvements to a landing page, or something as complex as introducing a brand-new feature in an existing product or service. The key is to encourage transparency and let your team know that there are no bad ideas. Another simple way to encourage ideas is to ask your team open-ended questions. Often, broad questions lead to actionable insights that you can use in your project.
14. Organise your communication channels
When you're working with remote teams, a significant part of your communication is through asynchronous channels and instant-messaging tools. Though asynchronous communication has its benefits, if unorganised, it can lead to chaos. To avoid this, create channels or different threads for different topics. For instance, you can use Slack to create channels such as social media, website, content ideas, etc., if you're working on a content marketing project.
15. Monitor communication effectiveness
When you're collaborating with remote teams, sometimes, messages can get lost or miscommunicated. This is common when you're using more than one communication channel, or the methods you're using are ineffective. For instance, emails are one of the most ineffective forms of communication because it's extremely easy to miss an important message in a crowded inbox. And that's why it's important to monitor and eliminate any channels that are not working for your team.
16. Share your operational roadmap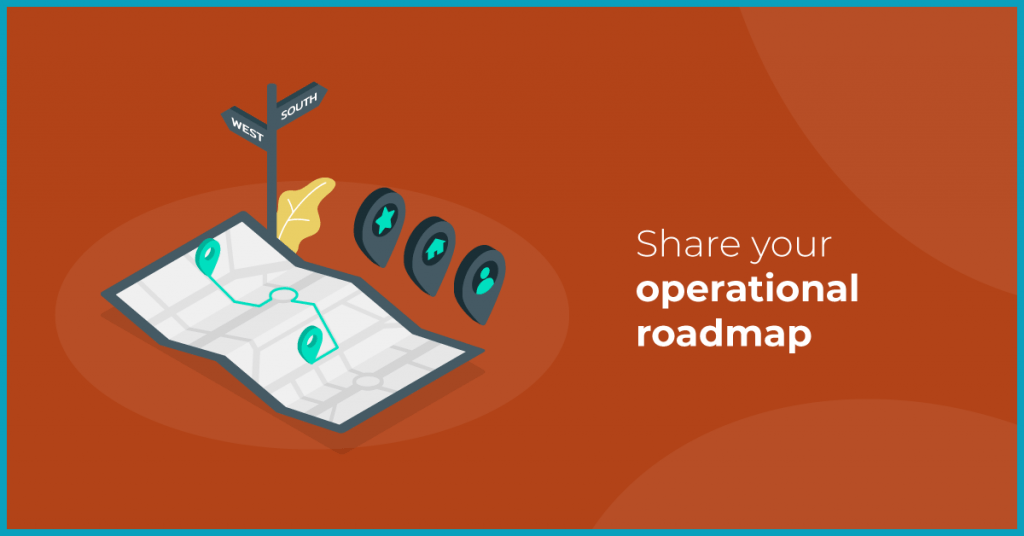 During the course of your project, it's important to share your operational roadmap and the progress that you're making along the way for two reasons. One, because this ensures that your remote team members are on the same page. The other reason is to boost the morale of your team and get them excited about how well they're doing irrespective of the geographical limitations.
17. Schedule 1-1 check-ins
1-1 check-ins, at least once every few weeks, are a must, especially when working with remote teams. Private check-ins allow you to build an individual relationship with your team members and be better aware of the challenges that they may be facing. This also allows you to understand their contribution to the project, their upcoming tasks, and any potential roadblocks that they may encounter along the way.
18. You don't have to implement every remote project management strategy
There are hundreds of resources on the internet that talk about remote project management, strategies, and tips to implement, and best remote project management practices. However, you don't have to do them all for the simple reason that each team is unique, and each project is different. What works for your team might not work for another, and vice versa. What's important is picking and choosing the strategies that can work for your unique business needs.
19. It's okay if you don't get it right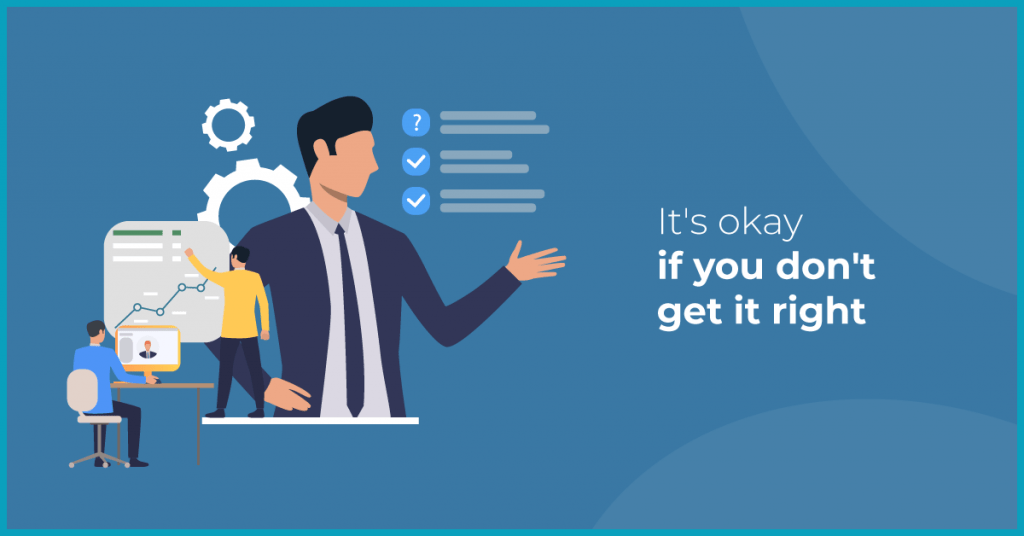 Often, remote project managers undergo a significant amount of stress, trying to get it right. However, it's okay if you're not always doing or saying the right things. Successful remote project management may take weeks or even months of trial and error. The key is to remember that working with remote teams is different from working in a traditional office. By embracing the change and encouraging transparency, you're well on your way to building a robust, fully integrated, and efficient remote team.
20. Evaluate the success of your project
After you've wrapped up your project, hop on a video call with your entire remote team, and discuss the project. What went right? What went wrong? Can you implement better processes in the future? Was there a delay in completing the project? How can you prevent delays in your upcoming projects? By doing this quick analysis, you get access to invaluable insights and information that you can use in your next project. It also acts as a guidebook of do's and don'ts when working with remote teams in the future. By implementing the right remote project management strategies, you're building a team of people who can communicate effectively, are highly motivated and productive, and can bring your project to fruition, irrespective of where they're located.