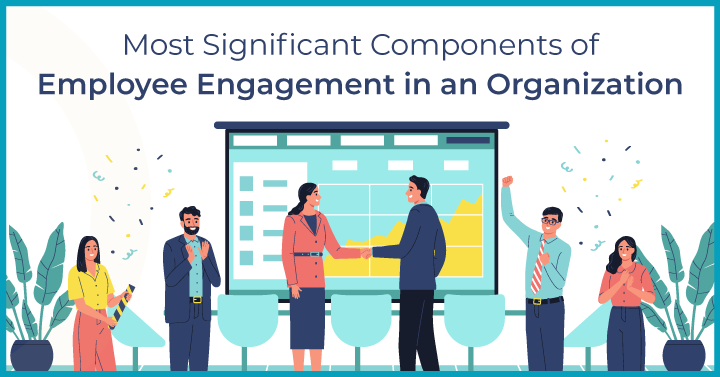 Time and time again, workplace studies have shown that employee engagement has a huge impact across a whole range of aspects of an organization. With all the components of employee engagement addressed in a carefully considered strategy, you can improve internal performance as well as promote a positive external image of your brand.
There are several different types of employee engagement factors to consider regardless of what kind of model you opt to implement within your business. Here, we'll take you through the 11 most important areas. Many of these are interlinked, which is why it's important to adopt a cohesive model rather than one that is overly siloed. 
1. What Is Employee Engagement?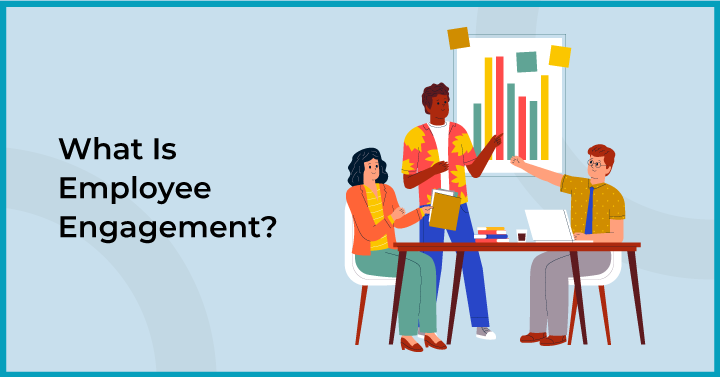 Employee engagement is the emotional and mental commitment an individual has with your company and its objectives. When an employee is fully engaged, they are likely to exhibit higher productivity, energy and morale, going beyond the minimum requirements of their job without prompting.
2. What are 3Cs of Employee Engagement?
You can broadly consider 3 components of employee engagement: cognitive (understanding and identifying with the goals of the organization), emotional (feeling supported and engaged by peers and managers) and physical (the actual elbow grease people put into their work).
3. 11 Key Components of Employee Engagement
3.1 Leadership
Every level of leadership plays a crucial role in keeping staff involved and enthused. This begins with the executive team, who need to clearly define the company mission and set the tone for the rest of the business. If the higher ups are enthusiastic and inspiring, it will filter down through the rest of the organization. 
Staff trust in leadership and effective communication from managers both have an enormous impact on employee retention. It's important for team leaders to act as mentors and coaches for their hires, providing acknowledgement of successes as well as offering training where there are gaps in skills.
3.2 Internal Communications
Keeping everyone in the loop about developments at the business is a good way to build trust and transparency. When people feel they are being actively involved and consulted about changes or updates at a company, they tend to be more engaged and motivated.
Internal communication should be thought of as a two-way street. Through pulse surveys and other polls, you can monitor employee sentiment and identify areas which may be impacting employee engagement negatively. 
Additionally, internal communications can be used to support other key components of employee engagement, such as company vision, corporate social responsibility and work culture.
3.3 Work Culture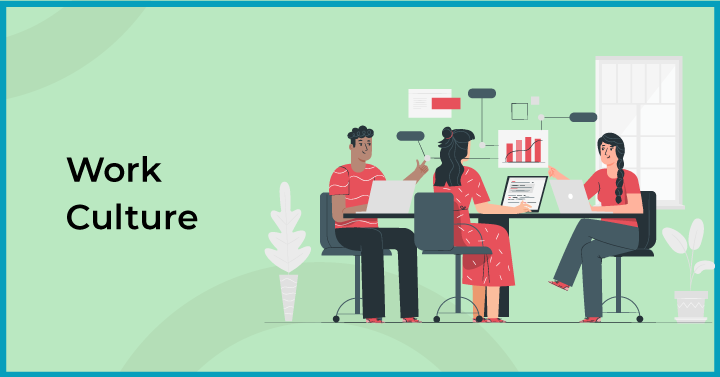 A company's workplace culture is defined by the values and principles it promotes. The way you communicate, the way you recognize contributions, the way you structure your organization's hierarchy – all these contribute to the profile of your workplace culture.
Some ways you can build a strong work culture are to clearly define policies around work-life balance, advocate for diversity and inclusion, and establish a robust employee recognition program. All these create a nurturing environment in which to attract and retain top talent.
Don't forget the importance of organizing team bonding activities or social get togethers, as a friendly office, whether virtual or physical, can really set the character of a brand.
3.4 Rewards and Recognition
Employees in an office with high levels of recognition are 2.7 times more likely to say they feel engaged at work. There are many different forms you can demonstrate recognition in your company, whether through regular performance reviews, walls of fame, annual accolades or peer-to-peer praise on platforms like Kudos.
You can also build your own rewards schema, incentivizing staff to achieve their objectives and key results (OKRs) through performance-related bonuses, gift vouchers and other attractive perks. Software like Reward Gateway, for example, can even help you automate the process, increasing employee engagement using minimal personnel resources.
3.5 Feedback
Adjacent to rewards and recognition, feedback is one of the most important stages of employee engagement. In general, a process of continuous feedback has been shown to be the most effective way of driving performance, but annual reviews or quarterly check-ins may be more appropriate in your company setting.
When staff receive constructive feedback about their work and conduct, they are able to improve their skills and capabilities. This can be closely tied to achieving their personal development goals.
Feedback can also be an indicator to workers that managers are paying attention to their attainments and investing time in their development. Both these factors drive engagement.
3.6 Company Vision and Values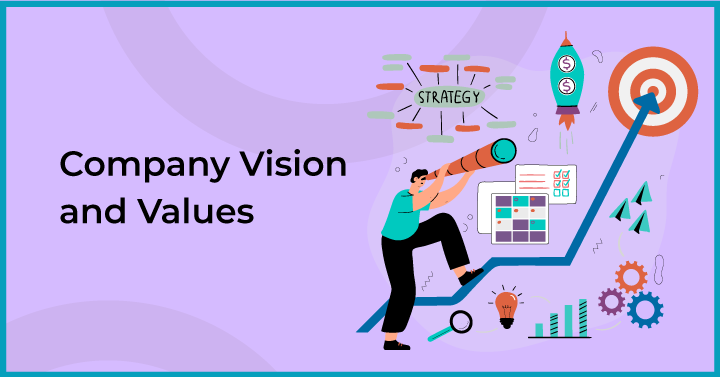 Another of the key components of employee engagement is convincing staff to believe in a company's vision and values. This in turn can lead staff to become advocates and ambassadors for a brand, both within the business and without, whether in conversations with colleagues, meetings with clients or on social media.
A clear set of guiding principles are useful in defining what an organization stands for. Once you have these, you can then explain to people why they should work for your company and the kind of positive impact you hope to have on the world.
3.7 Ownership of Tasks
While you might think that increased accountability and responsibilities would have a negative impact on staff in terms of stress, the overall pros greatly outweigh the cons. Data shows that individuals crave autonomy in the workplace for a number of reasons.
First, being given ownership of tasks allows them a greater degree of control, giving them the agency, they need to succeed. When staff can make their own choices about how to proceed, they have a greater opportunity to explore creative solutions and self-direct their workload. This in turn increases job satisfaction and motivation, while also developing leadership qualities.
3.8 Employee Performance
This component of employee engagement refers to how well an individual fulfills the duties and objectives of their role. People are naturally more likely to enjoy their jobs if they are knocking it out of the park. Achieving milestones and meeting quotas should be backed up by timely praise from managers. 
To bolster employee performance, make sure you are providing people with the resources they need to succeed. There's nothing more frustrating and demoralizing for staff than attempting to give it their all but finding themselves hamstrung by a lack of the necessary tools.
3.9 Personal Development
Continuous personal development is a cornerstone of employee engagement. One study found that 80% of people would feel more engaged if they had access to relevant learning and development opportunities at work. Personal development can breed higher levels of confidence in your workforce, who are more likely to stay with you if they feel there are still pathways open to them to hone their skills. 
Some companies choose to purchase a learning management system (LMS), complete with a whole package of digital courses covering a range of capabilities. Alternatively, you can be more selective with the sessions you offer by first interviewing staff to find what they feel would most benefit their ability to perform their role. 
3.10 Career Growth
According to a LinkedIn report, 94% would stay with a company if it invested in their career development. Career growth is about showing your staff that they have opportunities within the business to advance. That might not necessarily mean constant promotions – although promotions are a good incentive when it comes to employee engagement. Instead, think about other ways that workers can be given a sense that they are attaining greater responsibilities, perhaps through ownership of tasks. Learning and development can also give individuals a sense of growth.
Managers should take the time to hold annual, biannual or even quarterly discussions with their team to ask them how they see their future and what their ultimate goals are. With these targets in mind, a roadmap can be created together that elucidates what needs to be done to reach career objectives.
3.11 Corporate Social Responsibility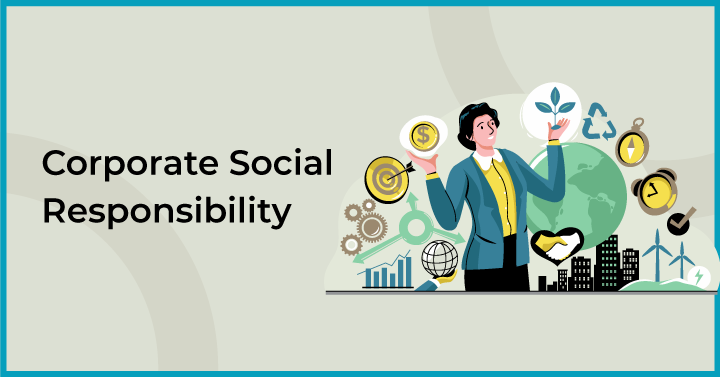 Corporate social responsibility (CSR) is one of the components of employee engagement that has grown the most in importance in the past few years. Staff need to feel they are working for a business that takes its obligations towards wider societal issues seriously in order to feel motivated. 
Employee activism generally is on the rise, with specific concerns around the environment highly influential (46% of workers believe it should be a CSR priority). Consulting your staff about what's most important to them is a good way to involve them in the process and maintain their enthusiasm. You can also consider implementing policies like volunteer days in the office.
4. FAQs
Why Does Employee Engagement Matter?
Increased productivity, higher morale and reduced absenteeism are all characteristics of employee engagement. One way to think about it is with the 4 elements of employee engagement: enablement (providing necessary resources for every job role), energy (understanding how to motivate and inspire), empowerment (allowing for self-directed working) and encouragement (implementing a rewards and recognition framework).
Why Is It Important That Employees Be Engaged at Work?
Levels of employee engagement determine how loyal and how hard-working your staff will be. If there is little attention paid to strong leadership, work culture or feedback, there will be a commensurate drop off in performance