Homeworking is an understandably attractive proposition. According to a study by analytics company Gallup last year, it's so appealing that almost half of remote employees would look for new occupations if they were forced to return to the workplace full time. Before you chuck in your office job, however, it is important to remember that there are certain skills for remote job seekers that are essential if you hope to succeed long term.
Whether you want to be based out of your residence because it offers greater flexibility, provides a better work-life balance or just because you hate the prospect of a commute, here are some of the in-demand skills for online jobs you'll want to highlight to potential employers.
1. In-demand Skills for Remote Jobs in 2023
1.1 Self-Motivation 
With no boss to urge you on, you'll have to be adept at self-motivation to keep on top of your workload. People who aren't used to working from home sometimes find it difficult to feel energised by a task without the encouragement or, indeed, pressure coming from a line manager. Setting yourself clear, realistic weekly and monthly goals can act as a stimulus and create a sense of achievement. Devising a schedule, both for your daily tasks and longer-term objectives, is not just an organizational solution, but a motivational tool, too.
1.2 Strong Communications Skills 
Most of us are used to communicating with people who are a desk or two away. Perhaps you've even become accustomed to knocking on your boss' office doors to ask for a quick clarification about a project. When you're working out of home, that's obviously not going to be an option, which is why the core skills for remote job seekers include strong communication. Employers will want to know you can communicate effectively via email, messaging services, team discussion boards and video chats, as this is likely to be the principal form of contact for remote workers with both their co-workers and their clients.
1.3 Adaptability 
Companies may have had to evolve their work practices rapidly over the last few years, but most are still making tweaks to their processes, as they seek to optimize the new normal of hybrid and remote teams. As such, they'll be looking for staff who have the adaptability to take on new skills, such as learning how to use collaboration tools like Slack or Asana. Express your eagerness to contribute to discussions around changes in approach, as well as a willingness to adjust your remote workflows according to ongoing company decisions aimed at implementing the most effective remote working policies for their type of business.
1.4 Time Management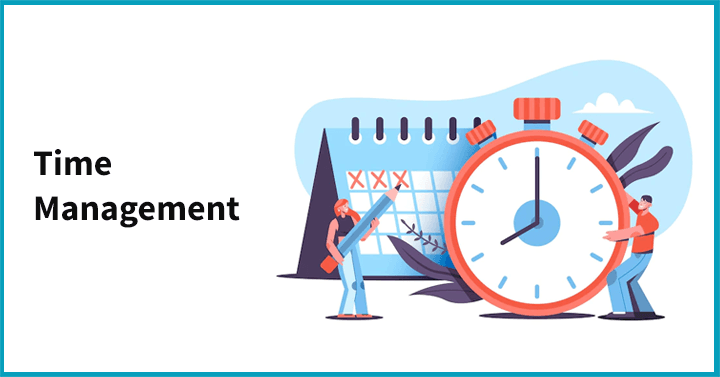 One of the most in-demand skills for online jobs is time management. Remote working inevitably means less oversight of how people decide to spend their work hours. For you, that might translate to a refreshing sense of autonomy, but for an employer, it might cause concern that staff are not utilizing their day effectively. Consequently, hiring departments will want to feel assured you can maximize productivity on your own initiative. Perhaps part of the attraction of remote working for you is because it simplifies your childcare, in which case you'll need to make sure that you can demonstrate that you have a plan for how to appropriately balance work tasks and family time.
1.5 Teamwork and Collaboration 
While your colleagues might not be sitting in the same room or building as you anymore, teamwork is still as important when it comes to skills for remote job seekers as it is for people working in an office. In addition to being able to use digital collaboration tools and having strong communication skills, teamwork depends on reliability and having clearly defined roles and objectives for each member of a working group.
1.6 Proactiveness 
Employers can be wary about remote working because they have concerns about a drop in productivity when there isn't direct oversight. Understanding the importance of promptly responding to emails and answering phone calls are simple ways to illustrate a proactive attitude, but job seekers might also want to provide examples of how they took the initiative in previous roles, whether by implementing individual efficacy strategies or improving overall remote work processes.
1.7 Tech Knowledge 
The computer skills needed to work from home can be as simple as using Microsoft Teams or Zoom. It might mean engaging with a WhatsApp work group. However, it's more likely that you'll need to speak from experience of using more complex collaborative tools like Monday or Trello. Most people these days are expected to have some familiarity with Google Docs and Dropbox, which will allow you to share work remotely, but expressing an openness to adopt new tech knowledge will also reassure potential employers that you can adapt to any necessary software implementations.
1.8 Ability to Unplug from Work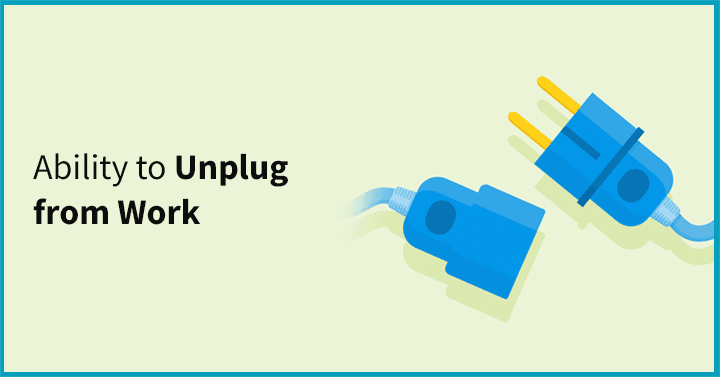 Job site Monster found that 51% of workers were experiencing burnout while working from home in 2020. It might seem like one of the more minor skills for remote job seekers, but being able to disengage from the 'office' at the end of the day is essential for long-term wellbeing and, consequently, maintaining productivity. When your home is your workspace, the lines between the two can break down, which means the standard question about your hobbies has a great deal more importance to employers than before, as they will want to know that you are stepping away from the screen to engage in exercise or social pursuits.
1.9 Project Management Skills 
Project management skills encompass a wide range of abilities, including project ideation and implementation, timeline planning and risk assessment. While troubleshooting problems and communicating with stakeholders is nothing new in an office environment, how they are undertaken obviously changes when the context is reconfigured for remote working. When speaking with a potential boss, it may be helpful to bring up usage of Gantt software or other project management tools, to show you have some knowledge of methods to help distributed teams complete tasks more efficiently.
1.10 Accountability 
Connected to teamwork, proactiveness and communication, accountability is one of the in-demand skills for remote jobs that can be difficult to speak about in an interview but is readily demonstrable in the office. Building trust with colleagues through proven reliability and meeting deadlines is key, but so is developing the ability to resolve disagreements without the option of in-person conflict resolution techniques.
1.11 Leadership Skills 
If you plan to apply for a remote working leadership role, you'll need to demonstrate you know the challenges of keeping a home-working team on track and how to solve related challenges. One of the great benefits of running a remote working group is the chance to empower staff to manage their own time and develop their own schedules, helping to build their self-confidence as well as mutual trust. However, it's also important to have clear and consistent communication with a team regarding performance expectations and deadlines, as well as leading initiatives that encourage your colleagues to engage in collaborative problem-solving despite the physical distances between them.
1.12 Writing Skills 
People often underestimate how easy it is for others to misinterpret their language. This is especially true of the written word, which doesn't have the benefit of vocal modulations or physical cues to provide tonal context. When you're questioned regarding appropriate skills for remote job seekers, you probably won't be asked to demonstrate your writing ability. Nevertheless, it certainly won't hurt during an interview to let the hiring manager know that you're aware of how clear, professional emails are an asset, particularly when it comes to communicating with clients, maintaining positive team dynamics and avoiding unnecessary confrontation.
1.13 Cross-Cultural Literacy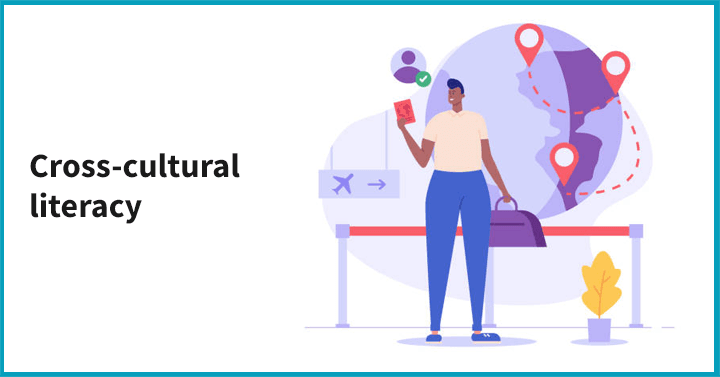 Cross-cultural literacy will be most relevant for job seekers applying at companies that have employees who work in different countries around the world. Remote working means that businesses are no longer limited to hiring in one region and can tap into a much wider pool of talent. While that's good for job seekers in that it means you're more likely to be collaborating with top-notch people, it also means paying greater attention to cultural differences surrounding communication and working habits. More broadly, cross-cultural literacy is also about taking into account diversity in the digital workplace, making sure you avoid insensitive comments around race or politics that could cause offense or even lead to disciplinary action.
2. FAQs 
What are the skills required for employees looking for remote work?
Skills for remote job seekers often center on self-starting attitudes and abilities, whether that's related to time management, proactive communication or showing a dynamic approach towards collaborative problem-solving. While there may be some specific computer skills needed to work from home, most companies will happily overlook a few gaps in your skillset as long as you have a reasonable degree of digital knowhow and an aptitude (or, at least, genuine willingness) to learn how to use new software or online solutions.