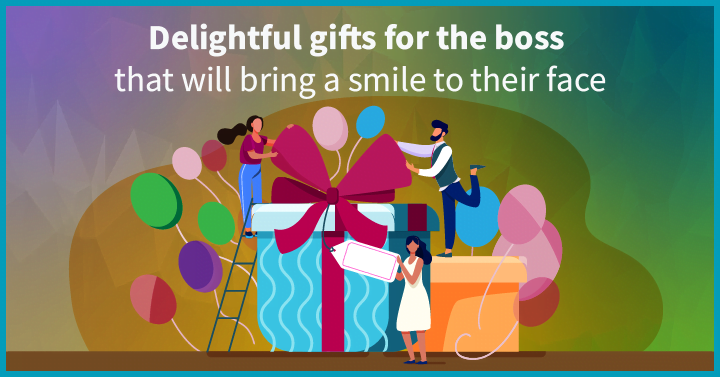 Writing this blog reminds us of the time we had to buy gifts for bosses, aka, managers in our office on the occasion of Boss Day, and we were so lost! Each person had unique traits, likes, and dislikes, and choosing a gift they would cherish was a task in itself. But it was all worth it, given that they have given so much to the organization and teams, and this was the least we could do for them.
Not just Boss Day, but relatable gifts for bosses for any occasion like birthdays, anniversaries, holidays would be one of the best ways to show appreciation. To ease your work, we have compiled our gifting ideas across all budgets, and most of which can be found on Amazon or other such online retailers. 
Here are 30 delightful gifts for the boss for any occasion that will make them smile.
If you're looking to gift someone at the workplace for an occasion, don't miss our all-inclusive, fun article that covers different types of gift ideas for coworkers here.
1. How do you show appreciation to your boss?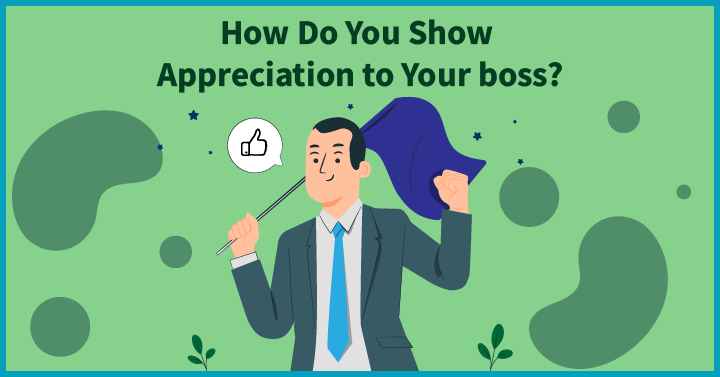 Everyone likes to be appreciated, including those who give out appreciation day in and day out. How you return the favor shows how well you know your boss. Celebrating Boss Day is one way. Do spend some time beforehand and (secretly) get to know about them, their hobbies, likes & dislikes. Ideate a gift for the boss based on that, and they will recall you fondly every time they look at or use your gift.
2. Unisex Gifts for boss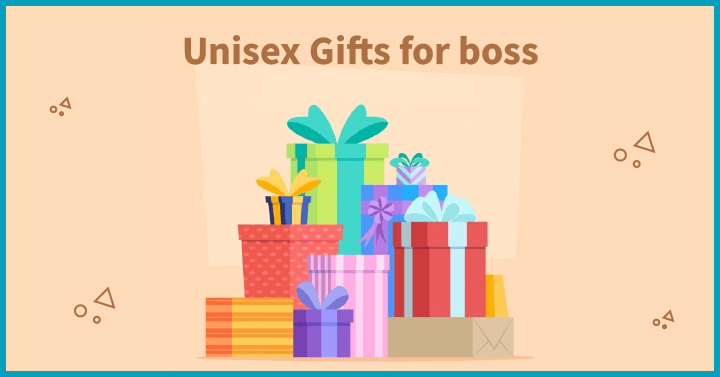 2.1 Subscriptions and gift cards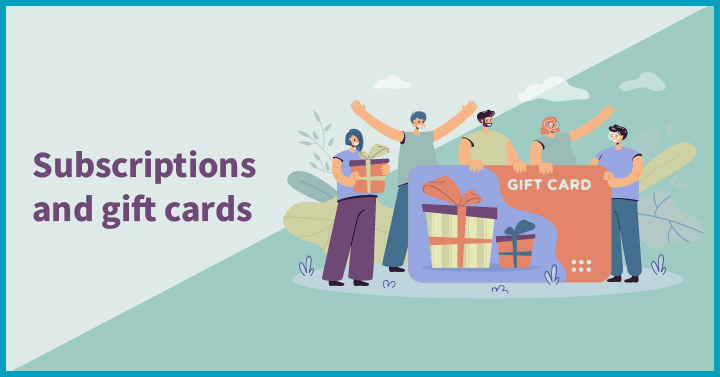 The classic choose-your-gift gift for the boss. There are scores of options available online. Choose the one closest to your boss' personality and likes. Here are some options – 
Gift cards – 

Amazon
Starbucks
Sephora
Airlines
Spa or wellness center

Subscriptions – 

Coffee / Teabox
Snackbox
Audible
Cocktail making kit
The Detox Market
2.2 Desk plants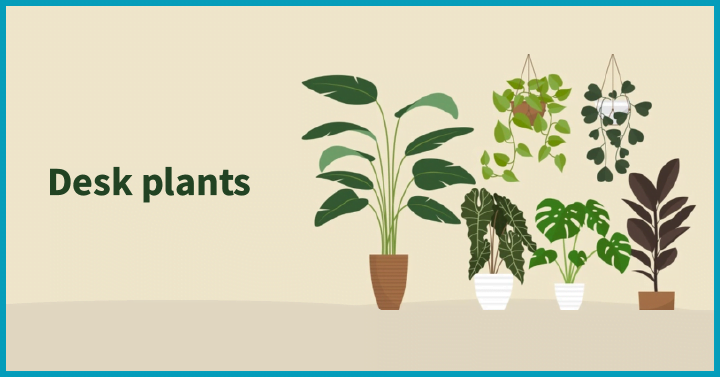 Nature always brings out the better version of us. Gift your boss a piece of nature that they can have on their desk. You can go for small, medium, or large plants to keep on or by their desks. If they do not have a green thumb, go for a desk succulent which has the same effect.
2.3 Tech gifts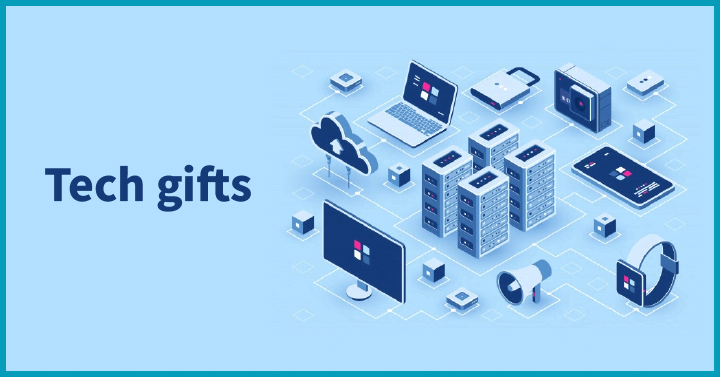 If most of your boss' off-work talks are around gadgets, then you know they are tech-obsessed. Though they might have many tech gears, it would be a thoughtful gift for the boss when you get them something they have been meaning to buy in the near future. Here are some helpful suggestions – 
2.4 Books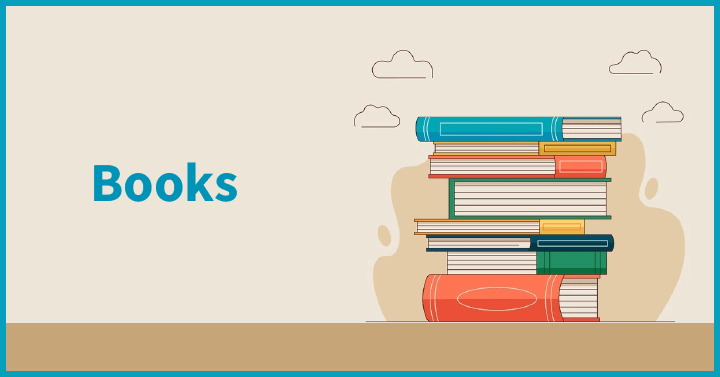 Many times our bosses are our motivators and guides. While returning the favor with a great gift for the boss, it would be even better when it motivates them. Books always push us to think and work better, and here are some of our suggestions to take your boss from great to greatest – 
3. The Best Gifts for Boss Lady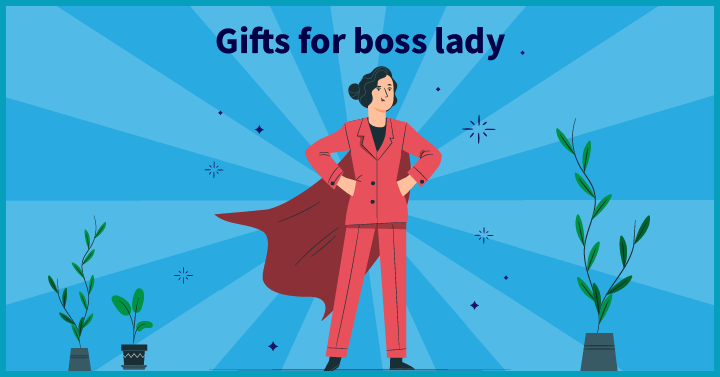 3.1 Versatile toiletry bag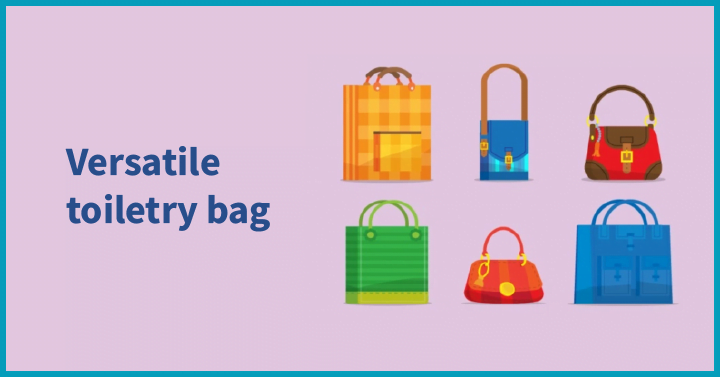 If your lady boss is always on travel for work, then a handy waterproof toiletry bag would be a wise gift for the boss lady. We particularly like this travel toiletry bag with 4 compartments with a hanging hook
3.2 Boss Lady mugs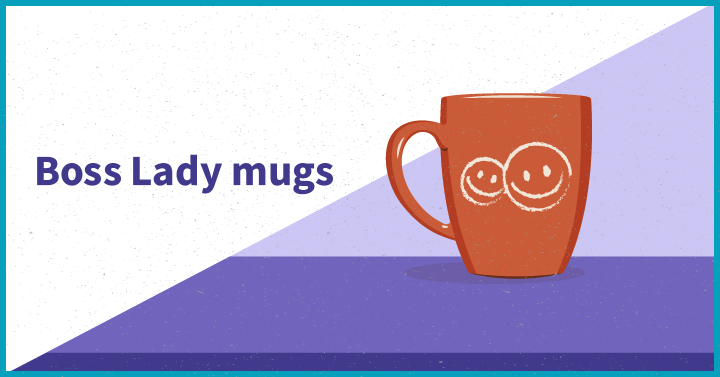 A coffee mug that simply gives a shout-out to your boss for what she is – a boss lady. You can choose between this elegant coffee mug, a handmade ceramic mug, this unicorn-themed mug, or this coffee mug + wine glass combo.   
3.3 Pamper Me kits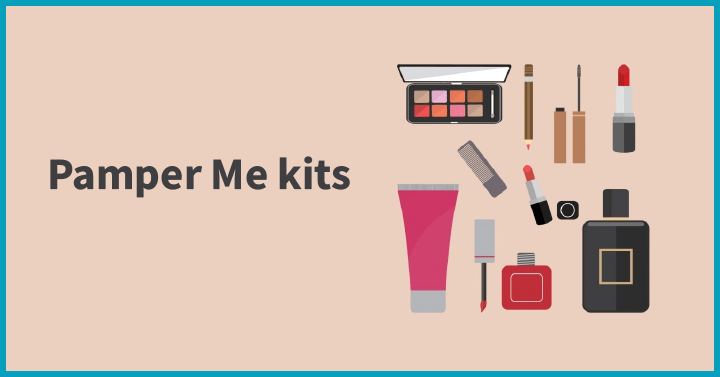 Everyone deserves a soothing and carefree me-time once in a while, especially managers and leaders who tend to ignore it the most. Do them a favor and present a home spa kit as a gift for the boss lady, and she will forever thank you every time she re-emerges from the bath, all rejuvenated. We especially like this 10-piece set of jasmine and lavender scented bath items.
3.4 Hand cream gift set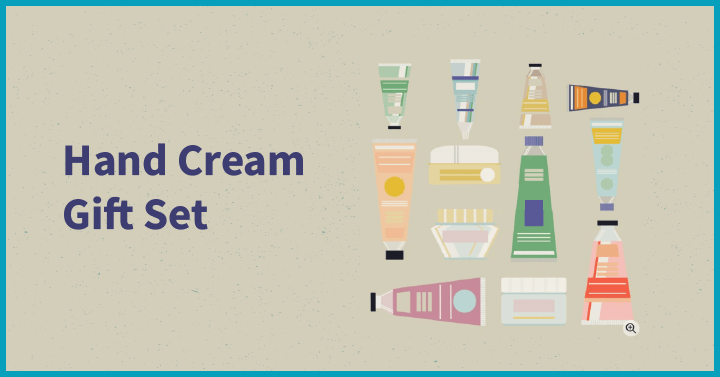 A couple of us were prescribed BY THE DOCTOR to use hand cream regularly because all the hand sanitizer use had caused cracks and the nails to become very brittle. Also, the nightly ritual of applying hand cream is known to calm the nerves, alleviate anxiety and unclog mental pores. We like this hand cream gift set as an excellent gift for the boss lady as it includes 8 fruit & flower-scented hand cream, one foot cream, and one lip balm.
4. Elegant Gifts for boss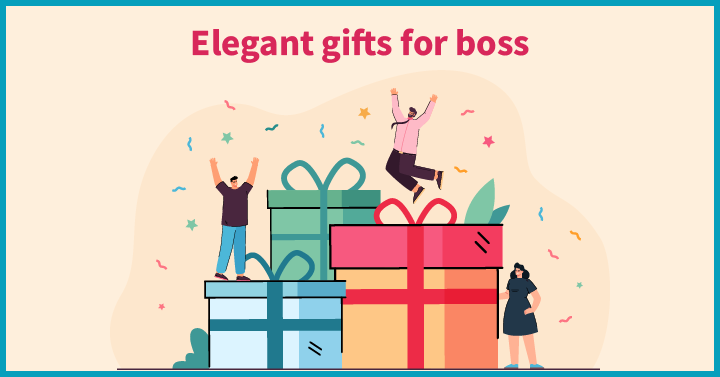 4.1 Executive stationery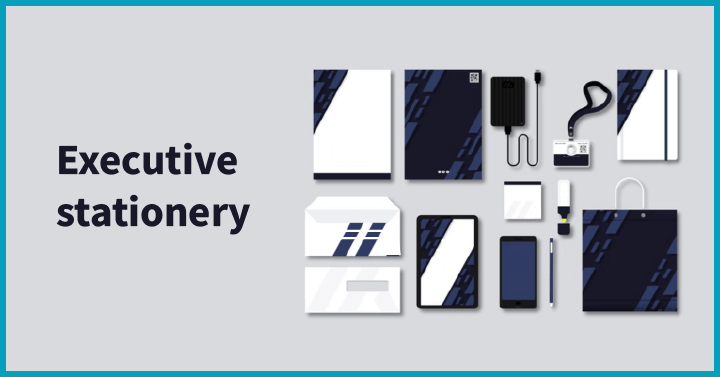 Luxury stationery is the perfect gift for the boss who oozes class. Pamper your boss with these exquisite Benneton Graveur cardholders, William Penn pens, or these Pineider pencil holders. If the links or products are not accessible in your location, you can check out these executive stationeries on Amazon – Vintage Stationery Paper and Envelopes Set, Monogrammed Note Cards, and Montblanc Executive Notebooks.
4.2 Whiskey stone box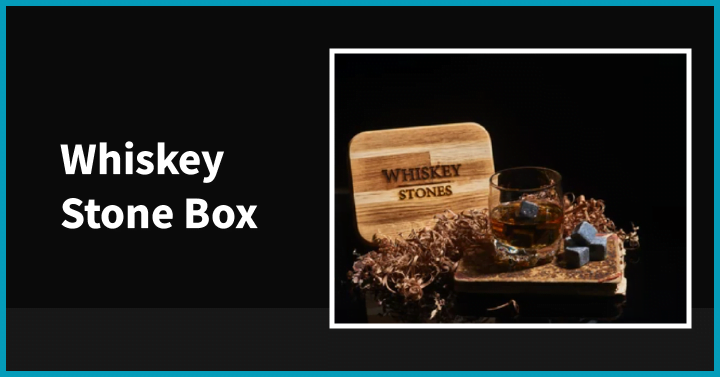 For the boss who drinks their whiskey on the rocks but hates the drink getting diluted, whiskey stones are the perfect solution and gifts for the boss. We love this whiskey stones gift set that includes a pair of bourbon glasses. If you would like to personalize the gift, we recommend this personalized set of whiskey stones as a luxury gift for boss 
4.3 Vintage wine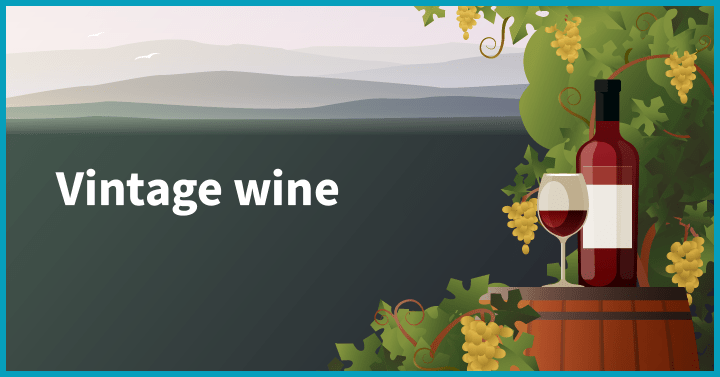 Vintage wines are impeccable as luxury gifts for the boss. Wines are a great accompaniment to many of life's sweetest pleasures and, therefore, appropriate in all manner of situations. We love this collection as it offers a great variety of choices – Red, White, Rosé, or sparkling. You can even customize your gift as a package – select from wine clubs, wine samplers, or gift baskets.
4.4 Tea time gift set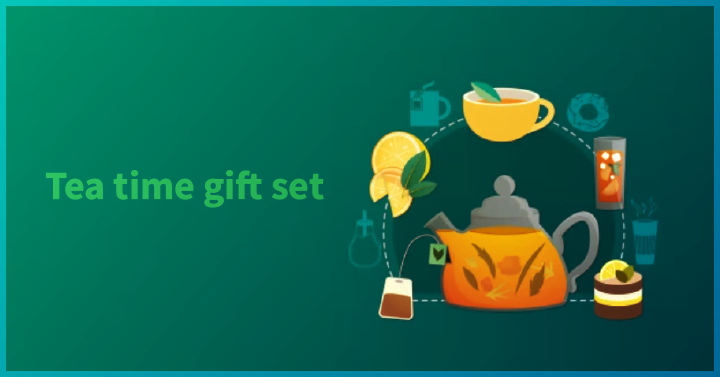 Tea has been an enduring beverage across the history of time. Gifting a well-thought-out team time gift basket is the right gift for an enduring boss, especially when a tea-drinker. We love this tea time gift set containing tea and goodies from Mimi & Liloo and Dabble & Drizzle. If you want to prepare your own gift basket, here's a handy guide on the DIY tea time gift basket.
5. DIY Gifts for boss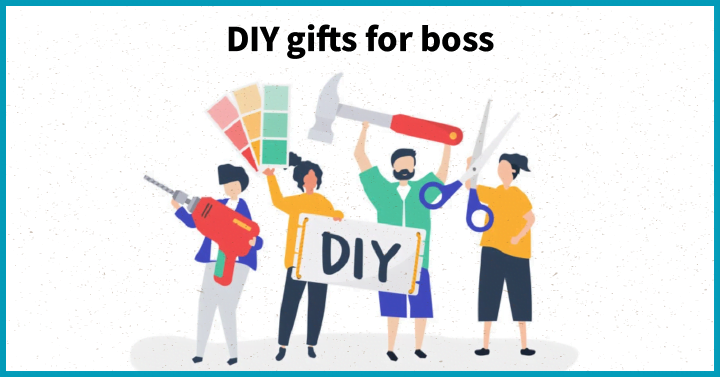 5.1 Felt succulent kit
Fake succulents are the perfect gifts for a boss who does not have a green thumb but loves colors. We love this Felt succulent kit with everything you need to make 18 beautiful succulent plants. If your boss is crafty, you can gift this directly or make the succulents and present the finished product like a bouquet. 
5.2 Plantable seed cards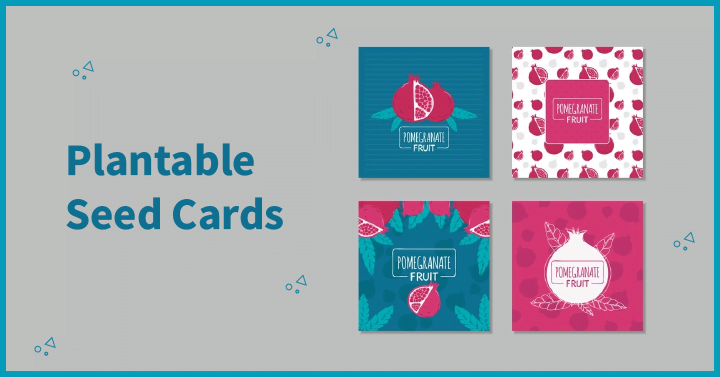 If your boss has a green thumb, what can be a better gift for the boss than something they find joy in? These Plantable Seed Cards are made of Wildflower Seed Paper. Add a handwritten note that they can then plant in their garden and nourish your appreciation daily.
5.3 Gift basket from team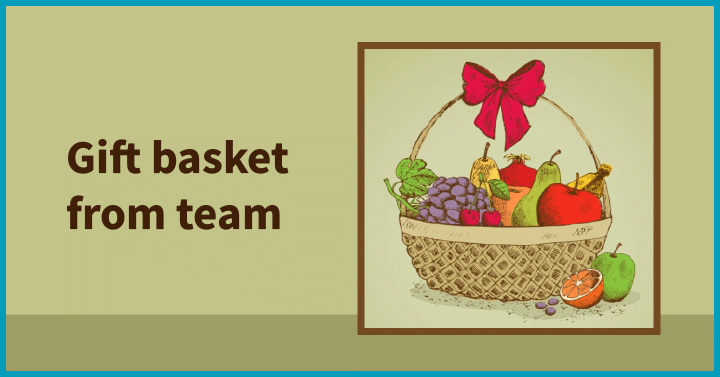 A team is a team, after all! Take in everybody's contribution, build your own gift basket. This can be the most personalized gift for the boss without an engraving. Here are some of our ideas for a DIY gift basket – 
Season's goodies
Gamer essentials
Beauty / Self-care essentials
Food baskets – meat, cookies, vegan snacks, etc
Hobby essentials
5.4 DIY floating leaves and flowers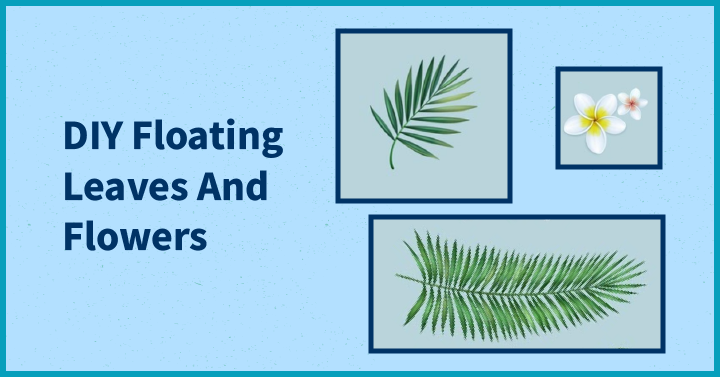 In apartments pressed for space, vertical and floating gardens come to the rescue. Enable a teeny bit of greenery in a space unimaginable. Leaves and flowers in floating frames create a charming DIY gift for the boss who wants to add more greenery to the house. Here is a great tutorial on how to create your own.
6. Relaxing Gifts for boss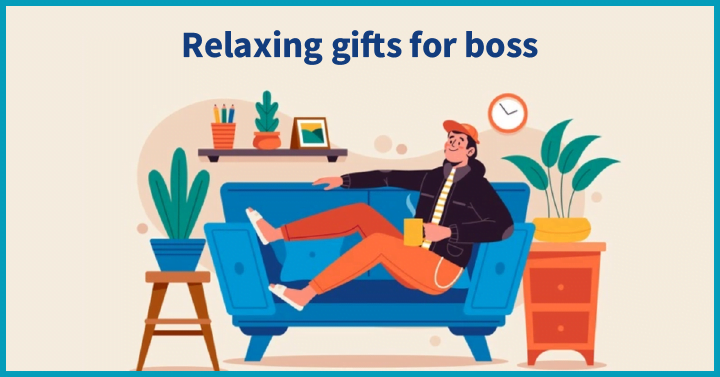 6.1 Bath bombs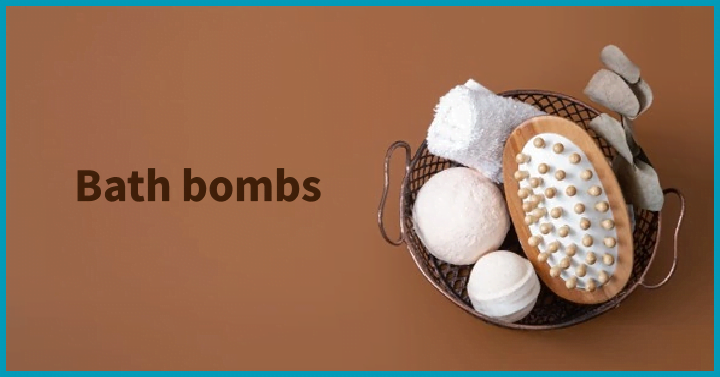 Bath bombs are not just for the fun, fizzy effects in the bathtub. Most have healing properties as they clean, deodorize, repair skin, and strengthen blood vessels. Help your boss calm their exhausted mind and body with these all-natural aromatherapy bath bombs.
6.2 Aromatics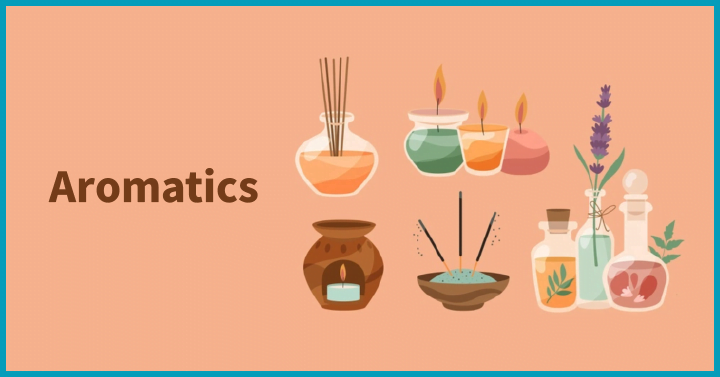 If your boss is a shower and go person, and they still prefer aromas, then these options would be the perfect tranquil gifts for the boss – 
Scented candles
Essential oils + diffuser
Reed diffusers
Incense sticks
Shower steamers
6.3 Sheet masks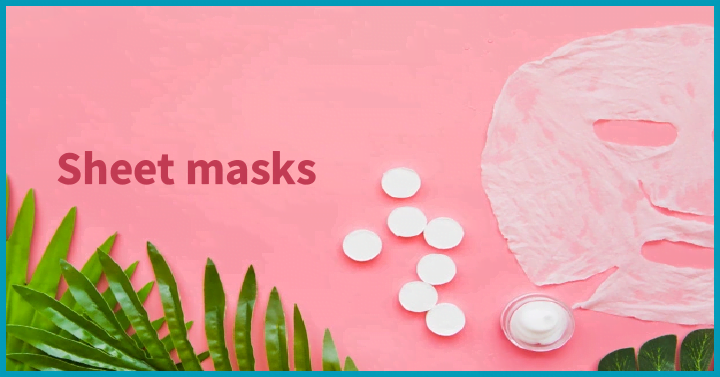 Sheet masks have become an indispensable part of everyone's beauty regime across all genders. They are easy to use, inexpensive, and great for hydrating, brightening, or detoxifying. We absolutely adore and recommend these Collagen face masks as soothing gifts for the boss.
6.4 Massager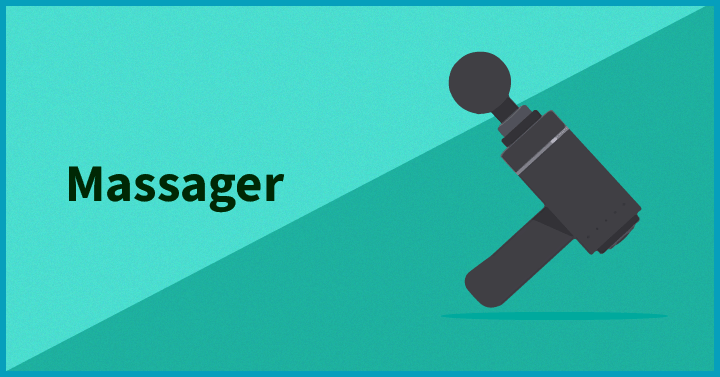 We all love a good massage. But do bosses take time out to go for a rejuvenating massage? Assist them in giving a deep tissue massage for the aching back and neck from continuous computer usage. We practically use these massagers for neck and back with heat after our boss said it worked wonders!
7. Outdoorsy Gifts for boss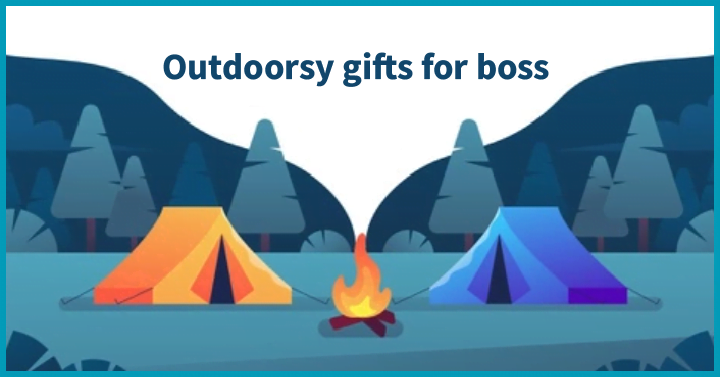 7.1 A pass to any National Park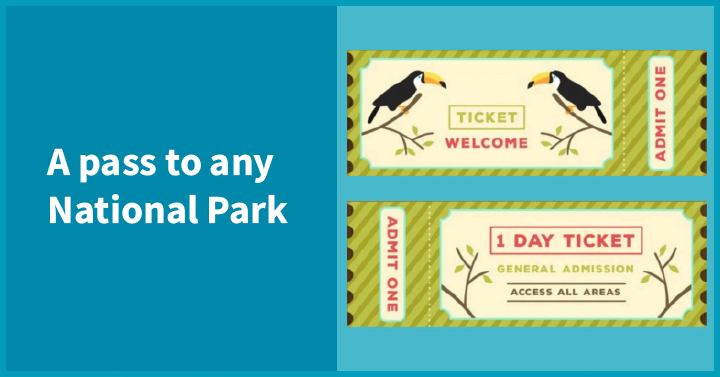 If your boss is an outdoorsy person, then they would have been gloomy about 2020 and 2021 squashing their travel plans. Bring them back to delight with this thoughtful gift for the boss – a pass that allows them to get into any National Park or Federal Recreational Land without paying entrance fees for a whole year
7.2 Photography essentials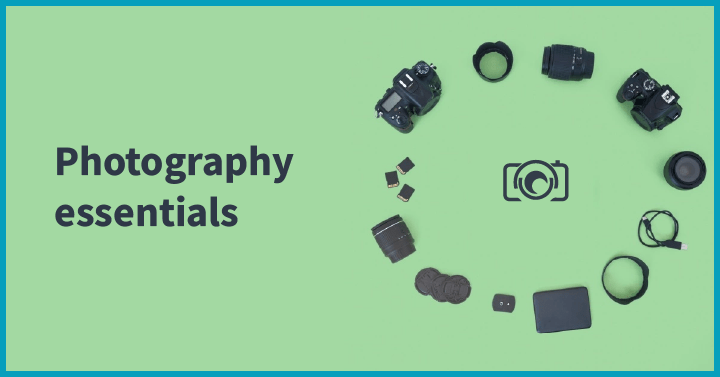 If your boss' Instagram shows photos of his travel that can easily be used as a Stock photo, then you know they are great at photography. Aid their weapon of choice with these uber cool yet useful gifts for boss – 
Camera Cleaning Kit
White Balance Filter
Memory Card Carrying Case
Camera Lens Kit for Smartphones
Printer for Smartphone Photos
7.3 Reusable utensil kit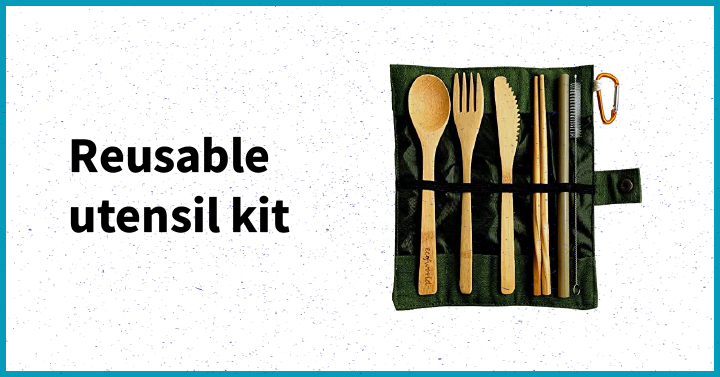 Whether camping, trekking, hiking, biking, or simply traveling zero waste, these stainless-steel utensils can be a helpful gift for the boss and help eliminate plastic or paper options. It also comes in a convenient bag so they can carry it anywhere.
7.4 Multitool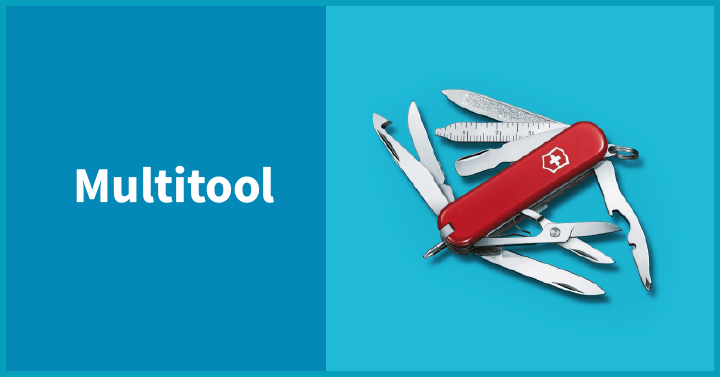 A multitool for the person who is always on the go – business or personal – can be a life- and time-saver. We recommend this multitool with larger knives, stronger pliers, longer wire cutters, and all-locking blades with premium replaceable wire cutters.
8. Personalized Gifts for boss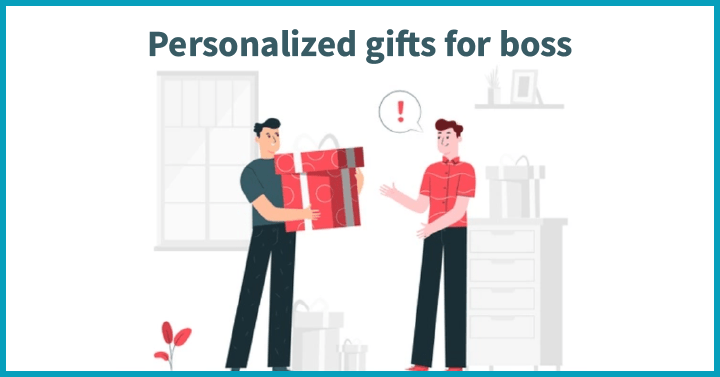 8.1 Business card case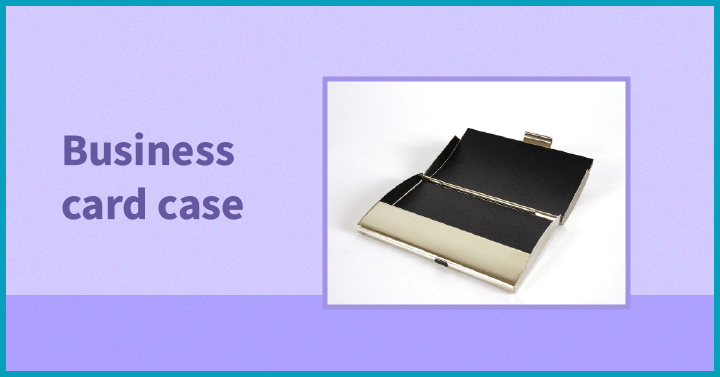 A stylish case that holds your boss's name on the inside (on the cards) and the outside would be a classic personalized gift for the boss. You can choose between wood, leatherette, silver & satin, or even carbon fiber. 
8.2 Luggage Tag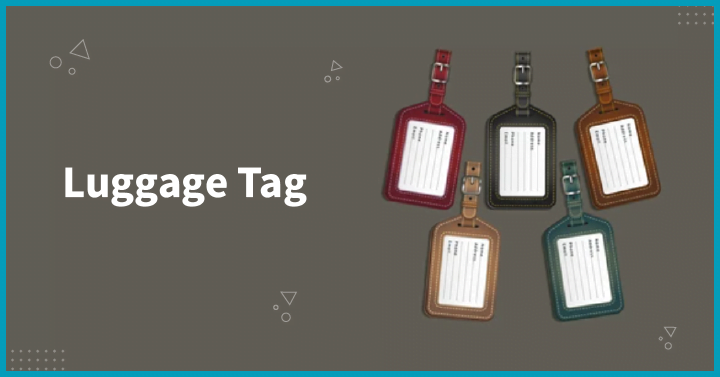 Every jet-setter needs a nice luggage tag. If your boss is back to traveling for work, this trendy luggage tag and passport holder are suitable gifts for the boss. They also come in 4 elegant colors.
8.3 Digital photo frame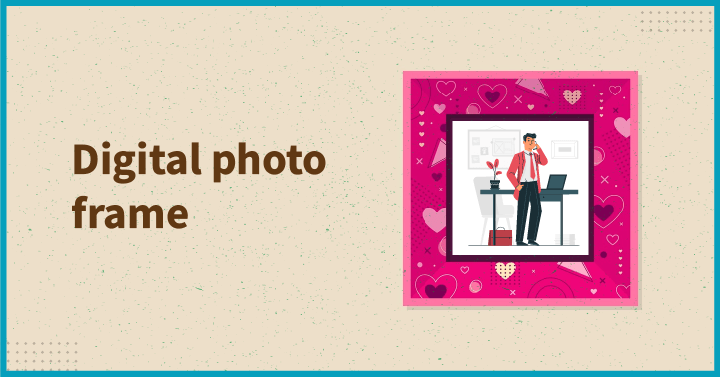 If your boss travels a lot and misses their family, then An LCD digital picture frame is an easy way to keep in touch and keep memories close. Gift them these frames that come in various sizes so that your boss can fill them with images of their loved ones and take them everywhere. You can also fill it with memories of the team together and give it a memorable gift for your boss.
8.4 Caricature of boss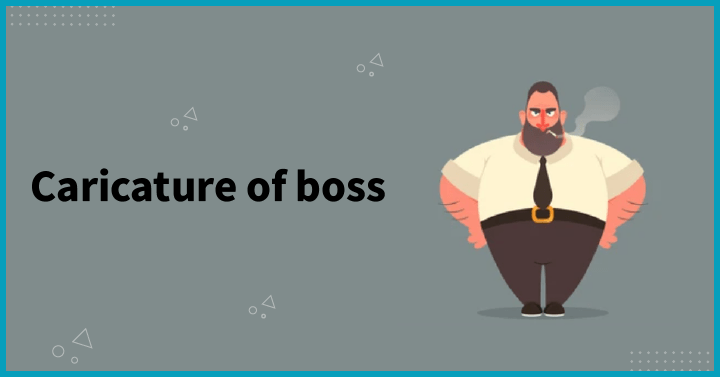 Last but not least, why not get quirky and present your boss with a funny or cartoon version of themselves? Caricatures can be done by real artists online, and it will be perfectly adorable gifts for the boss.
9. FAQs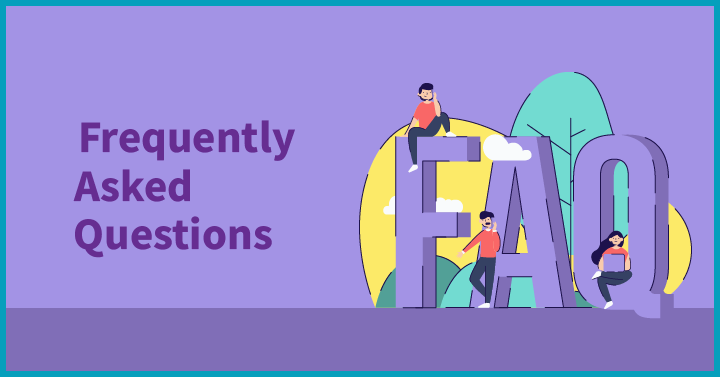 What should I gift for my boss?
Your gift to your boss should speak volumes on how much you know them and admire them as a person. Gift them something close to their heart so that they are delighted every time they look at or use it. You also need not wait for an occasion like a birthday or holiday. Your gift in itself can become an occasion. 
How do you thank your manager when you leave?
Resigning from a workplace brings mixed emotions for both managers and employees alike. Always send/give a well-written thank you note for your boss and your teammates. If you were close with your boss, it would also be great to give them a gift to thank them for all the support throughout your tenure in the organization.