Diwali, the Festival of Lights –is just around the corner and anticipation is already building up! The pandemic has resulted in the festivities going online, resulting in offices around the world trying out virtual Diwali ideas to honor their Indian staff.
Diwali is a grand affair in India, especially up north. As of 2020, the Covid-19 outbreak forced people to water down the celebrations. You can still see signs of it though, from people dressing up in their finest to pay a home visit to queuing up at shops to buy lamps, color, fireworks and sweets. 
In this article, we have shortlisted all the fun and fantastic virtual Diwali ideas to celebrate Diwali online with your team so that you don't miss the fun while staying safe at your homes.
Read more: 30 And Above Virtual Holiday Party Ideas That Your Remote Teams Will Love
1 How Can I Celebrate Diwali While Working From Home?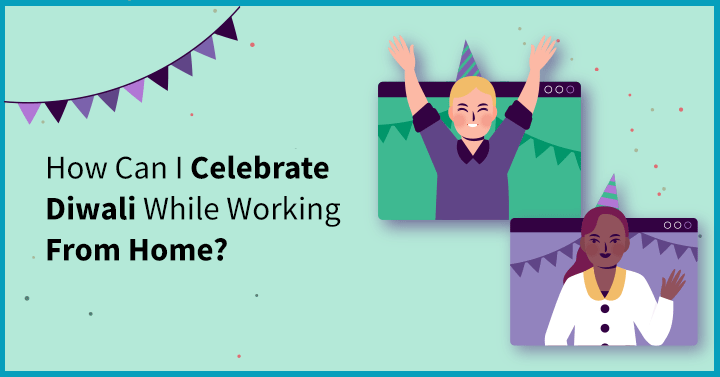 It's been more than one and a half years since the pandemic has started and we are working from home. The office Diwali Celebration with our colleagues is surely something we all are gonna miss. But this Diwali, don't let your team miss the festivity with the "Virtual Diwali Party Celebration". 
Diwali is usually celebrated as a five-day-long festival during the Hindu lunisolar month Kartika, which falls between mid-October and mid-November. People come together to celebrate the victory of light over darkness. Lighting diyas, bursting crackers and distributing sweets & snacks amongst friends and family is the best way to celebrate Diwali. Grab this opportunity to give your team a gleam of hope and a new beginning with some gala time. Take advantage of the technology to host a smashing virtual Diwali celebration, so no one experiences FOMO during the festival of lights and life. These awesome virtual diwali celebration ideas are all you need. Let's start!
2 Virtual Diwali Ideas for 2021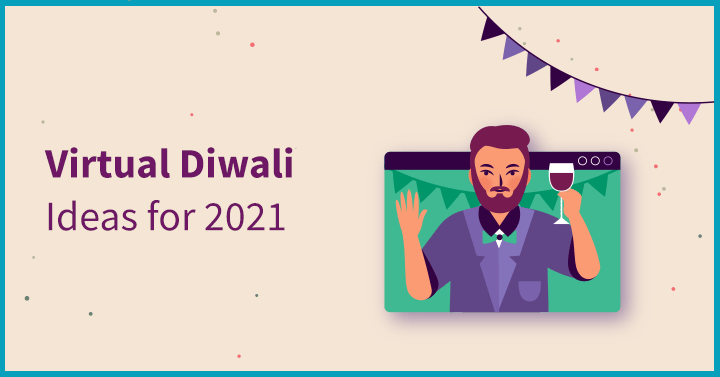 2.1 Theme Party - Traditional Clothing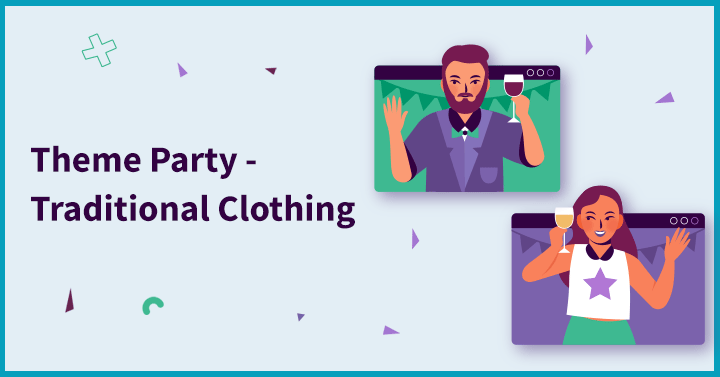 You need no excuse to let your inner fashionista out during the festival season. Tell all your teammates to doll up in traditional clothes and give your celebration a cultural touch. Step up your game by adding awards for "Best Dressed Person of the Night", "Person with the Best Traditional Accessories" or "The Best Fusion Dress of the Night'' – the sky's the limit! Tell your employees to show their best catwalk on a video call and take polls to decide the winner. And yes, don't forget to share those selfies and boomerangs with your teammates!
2.2 Virtual Rangoli Doodle Competition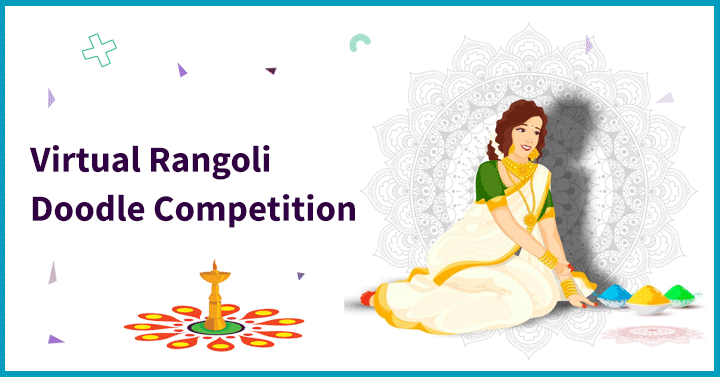 Rangoli is an integral part of the Diwali celebration. Usually, rangoli patterns are created with powder colours or flowers but when you are celebrating Diwali virtually with your team, making rangoli traditionally is not possible. When everyone's distanced, you can hold a virtual doodle competition instead. Let them unleash their creative side and show their artistic ability. You can also ask them to share pictures of the rangolis they have created at their home. Spread the wishes of virtual diwali celebration ideas for office with rangoli doodle competition and spread joy & happiness. Select a person who will judge all the rangoli designs and choose a winner for the competition.
2.3 Talent Show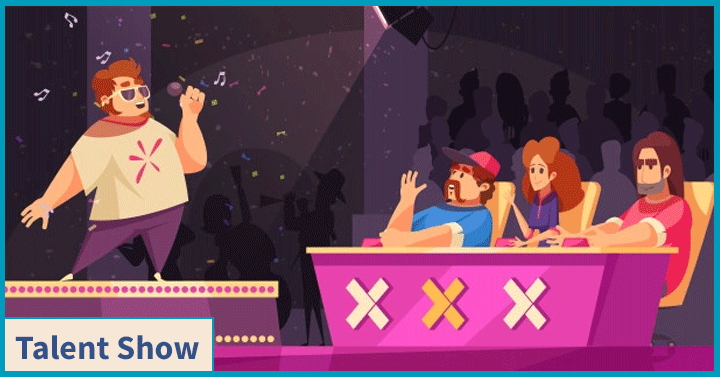 Talent show can be one of the interesting virtual diwali celebration ideas. Provide a perfect platform for your team to showcase their hidden talents, whether it is dance, singing, music, magic or stand-up comedy. They can prepare a small gig and perform it in your zoom meeting. 
Encourage all your team members to participate in this activity. After all, this is the perfect opportunity to show your teammates that there's more to you than your job! So don't be shy and fill the celebration with fun, dance, music and joy!
2.4 Game Night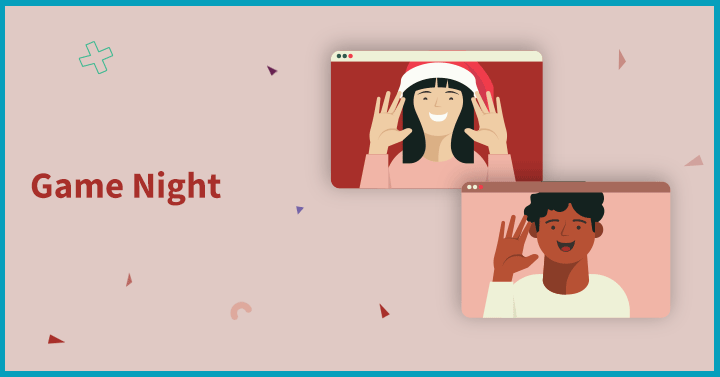 Playing games at a party enlivens it, even when you are celebrating virtual Diwali with your team over a video call. Playing diwali virtual games together is the perfect team-building activity. It is fun and can even get a little competitive. Here are a few virtual Diwali celebration ideas for employees:
Online Tambola: Call it Tambola, Bingo or Housie – we all have played this game in one form or another. Now you can play the same game online with all your teammates. Feel the excitement during the number calling and share it with your big virtual family!
UNO: Play this addictive card game with your team and see how the table turns when your best mate passes you 'draw four' cards as soon as you say "UNO". Perfect game to add healthy competition to your team activity.
Online Rummy: Rummy is a matching card game that you can play with your whole team. This is one of the best diwali virtual games to light up your diwali party. Bring excitement to your virtual Diwali celebration with this fun and challenging game.
The best thing is all these diwali virtual games are available on almost every device. Sit down with your team and play these exciting diwali online games for office for a perfect game night.
2.5 Foodies Delight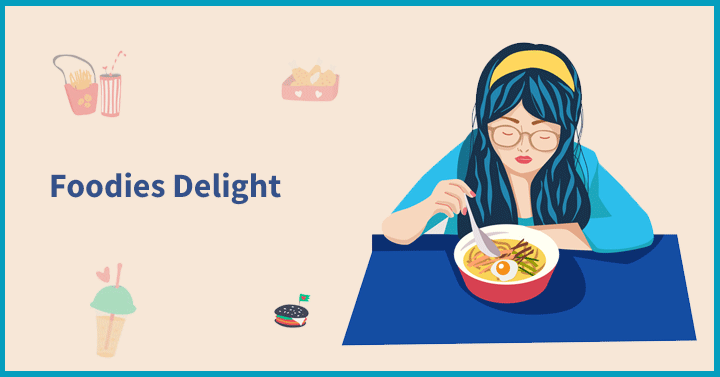 Food plays an important part in Indian culture and no Diwali celebration is incomplete without delicious mithai (Indian sweets) and homemade snacks. Grab this opportunity to share your family traditions and recipes while indulging yourself with scrumptious 'Ras Malai'.
Virtual Diwali celebrations shouldn't be an obstacle for you to enjoy delicious sweet treats with your teammates. In corporate culture, sweet distribution amongst employees during Diwali is an age-old custom. You can continue the tradition this year by sending them sweet boxes in advance. Get the sweet boxes delivered to your employees' homes just the day before your virtual Diwali celebration and unbox them together to make the experience more amusing. 
2.6 Entertainment Quotient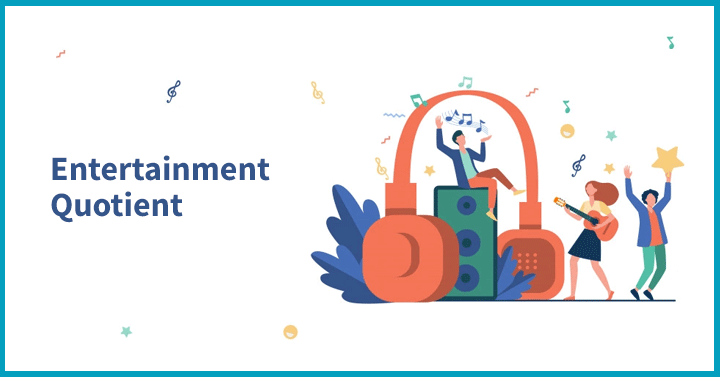 Add zest to your celebration with some music and rhythm. Nowadays you can find many artists and bands who perform online for their fans. Buy tickets to any of these online music shows or concerts and groove your body to the trendy beats. You can also book a virtual standup comedy show to fill the night with lighthearted comedy and giggles. This is one of the best virtual Diwali celebration ideas for employees to celebrate the festival together. 
2.7 Organize an Activity Workshop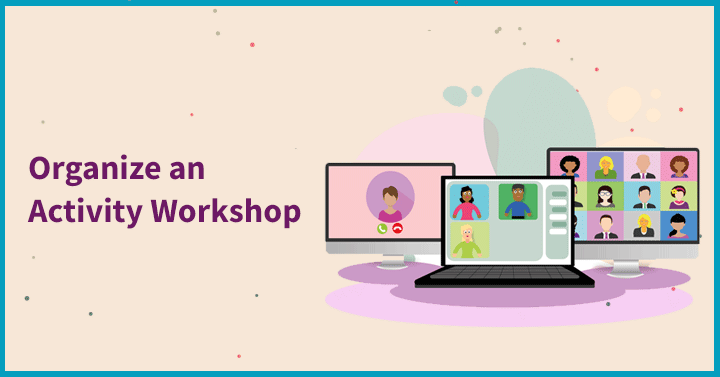 Make the virtual Diwali celebration more interesting with an online workshop. Hire a professional and arrange a chocolate or sweet-making workshop. Or you can also ask a DIY expert to teach everyone how to make creative Diwali decorations and diyas from scratch. This activity will be a good break for everyone from their routine work and also allows them to learn something new. 
We all use different types of candles to decorate our homes during Diwali. You can tie up with an expert and conduct a candle-making workshop. During this activity, they can also share their unique and creative ideas to use these candles for the decorations.  
2.8 Trivia Time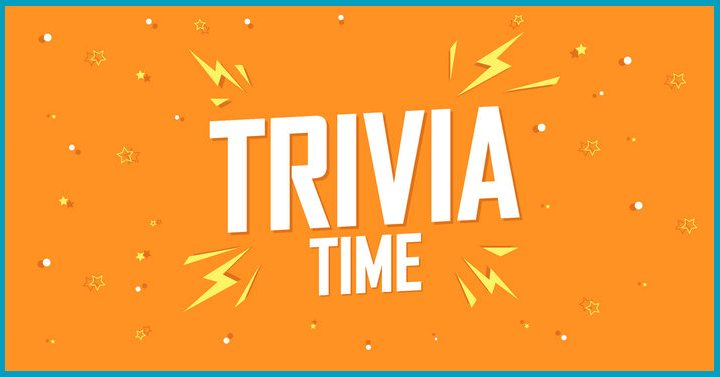 One of the best ideas for virtual diwali party is to organize a virtual trivia. Quiz time during the team meet-ups is the best to bring that excitement and adrenaline rush to your virtual Diwali celebration. Divide all your colleagues into teams and be a quizmaster for the night. Sprint to Google and prepare a list of questions on Diwali and Diwali celebrations. Make the game time more interesting by announcing a prize for the winning team. And do share the fun facts and tidbits to make the quiz more engaging! 
2.9 Glow with Gratitude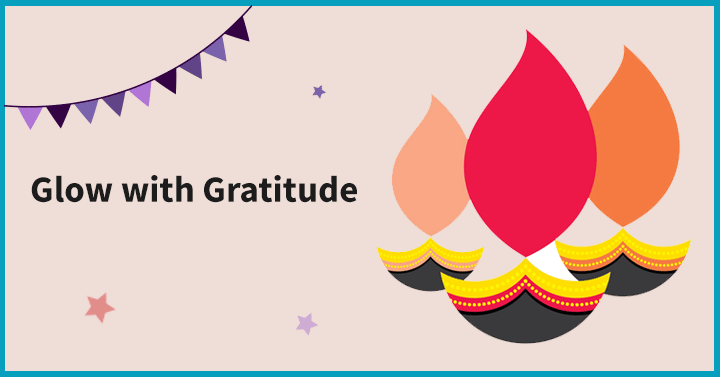 Festivals are there to show your gratitude to others for their help and support. Recognition matters! Tell your team how thankful you are for all their hard work and efforts. 
Ask your team members to share a small video or message to show their colleagues some love! You can also give them small gifts like e-gift cards and store coupons, or award them to recognise their work.
2.10 Light up Someone's Diwali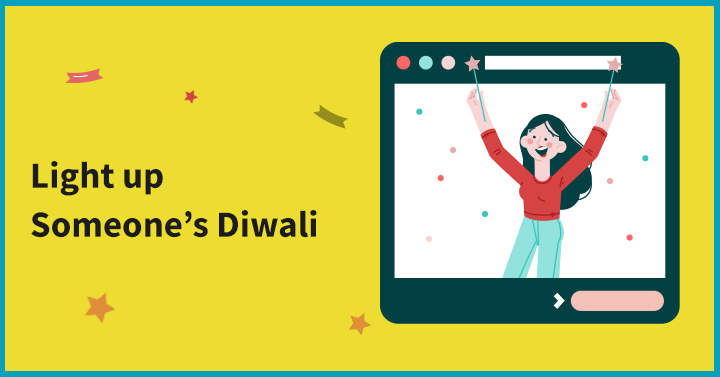 Diwali is all about sharing smiles and happiness! Take this opportunity to light a diya in someone else's life. You can organize a virtual fundraiser or charity event to collect a donation for underprivileged children. 
Donate the amount you have collected to NGOs like 'Save The Children', 'CRY' or 'Nanhi Kali'. Or you can also buy some clothes and sweets and donate them to make their Diwali more joyful. Celebrate the festivity by making a difference in someone else's life.
Try these virtual Diwali ideas with your team during this year's online diwali celebration and share the joy, happiness and festivity. 
3 FAQs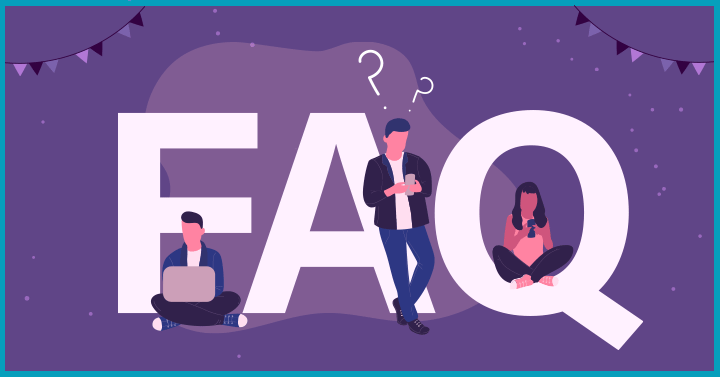 3.1 How can we celebrate virtual Diwali?
To get started with your virtual diwali celebration ideas for office, you can send out e-invites to all your team members. Prepare a Diwali theme invite with some diyas, crackers, lantern and rangoli patterns. And don't forget to include the virtual platform, date, time, events and theme for the day. Also include the link to your virtual meeting with the invitation.
3.2 How do you make a virtual Diwali celebration special?
To make your virtual Diwali celebration ideas for employees more special;
Introduce a theme party
Organize a talent show
Play online games with all your team members 
Arrange an online dance and music party 
Setup a virtual photo booth
3.3 What is the best app for a virtual Diwali party?
You can use any team collaboration app to hold your virtual Diwali celebration. Or schedule a meeting on the same app you use every day for day-to-day communications while working remotely. Some of our suggestions are Microsoft Teams, Zoom and Google Meet.