Working remotely can be quite freeing. But aren't you also secretly missing the office conversations you and your colleagues used to have in the breakroom? The closest thing to this is virtual team building activities!
Virtual team building bridges the proverbial gap between distanced workers. As a stress buster, it provides teams much-needed relief from work-related matters. Regular online team building gives everyone something to look forward to, whether you're holding it at the start, mid or end of the work week.
We've compiled some interesting and fun virtual team building ideas you might want to try out at your next all hands meeting. Keep an open mind as you keep reading!
1. Free Virtual Team Building Activities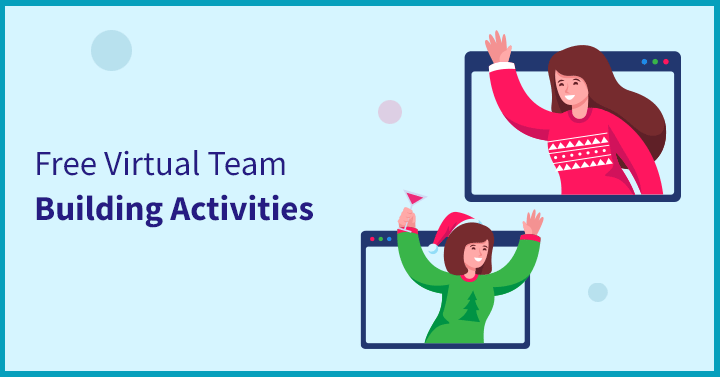 The main purpose of digital team building activities is to help coworkers and managers connect with each other. It demonstrates that work can be challenging, interesting and fun all at once if you cultivate the right mindset before rolling up your sleeves.
Team building activities for conference calls improve existing team dynamics by enabling employees to put aside any personal differences. Put simply, it encourages conversation, builds rapport, and lets employees collaborate to come up with solutions to a challenge.
Here are a few team building activities that answer the question of how to make virtual meetings fun!
1.1 Jungle Jumble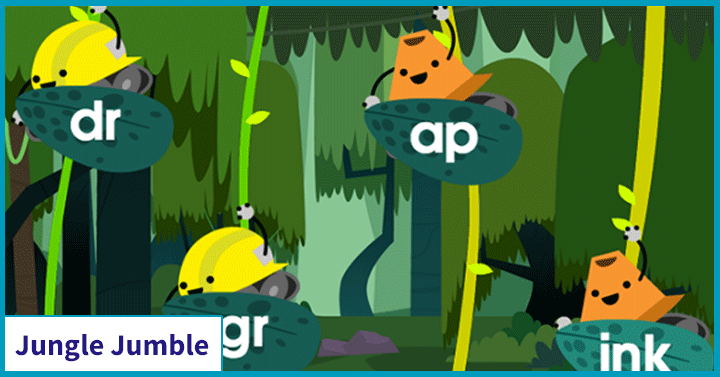 I like to call this one a jungle jumble for two reasons. One, my mum used to tell me my room resembles a jungle whenever I couldn't find something. And two, I like wordplay! But in all seriousness, this game is about spotting the differences. It lets you know how observant the team is.
Everyone's camera should be turned on for this. The rules are simple. Everyone gets thirty seconds to visually take in each other's room or workstation. Next, switch off your camera and move one item around the room to another location. It can be a book, charger or whiteboard. Make sure that the item you're moving is within sight of the camera. You can set a time limit of a few minutes to find a new location before turning your camera back on. Whoever is quickest in guessing the item moved and points out where it is wins! Bonus points if they can guess most of their coworker's rearranged items.
1.2 Word of the day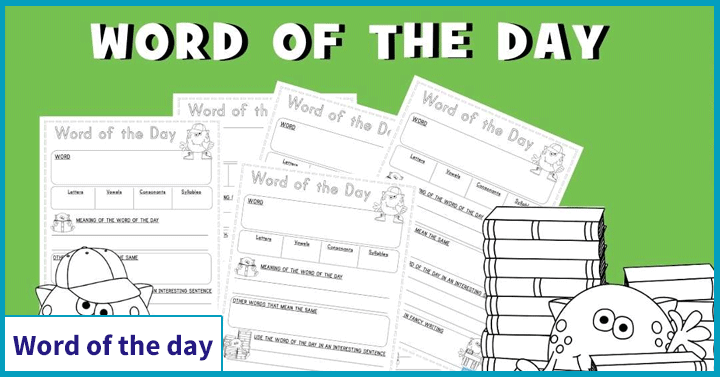 Want to know how to make virtual meetings fun and get people to pay attention to what you're saying? Announce at the start of a meeting that you'll be slipping in an unusual word into the conversation. The participants have to guess what that word is, and where you used it. You can opt to give them a hint. If they guess right, they have to exclaim, 'word of the day!' It can be something as silly as 'Hobbit' or 'Ducati' or anything else.
1.3 Trivia hour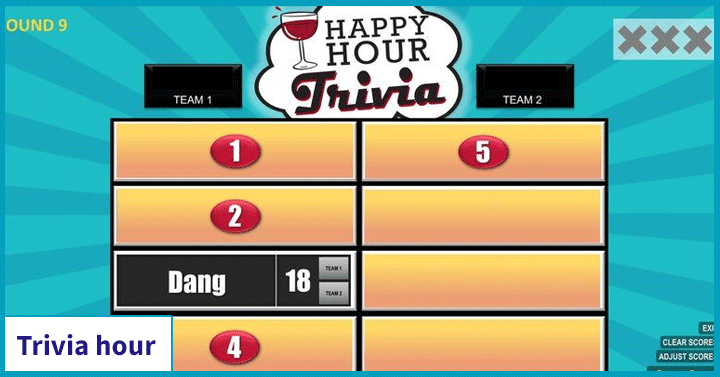 How well do your colleagues know you, and vice versa? Find out in virtual trivia hour! You can use platforms like Quizbreaker, which offer a 21-day free trial (plenty of time to try quiz variations and explore the formats!).
You can compile questions based on what you know of your team and create hints for the guessers before the hourglass or digital timer runs out. The questions can be anything, from what they like to snack on, music they listen to and what their guilty shopping pleasure is!
You can upload the quiz link while on the call and encourage attendees to respond before ending the meeting. Once all answers are in, check who got most or all of the answers and announce the winner!
1.4 Social potluck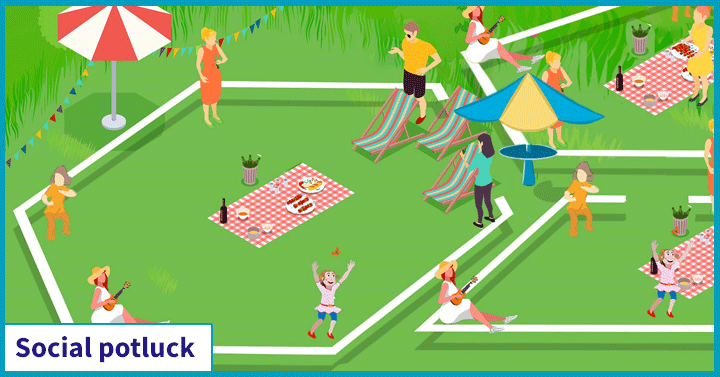 You can recreate the lunch hour vibe online through a potluck special. Have everyone prepare a dish. Or if someone you know is the type to burn down the kitchen while making an aioli, let them order in!
The important thing is that people catch up informally. Encourage coworkers to swap recipes for the next potluck and have someone else from the same team try making it!
1.5 Pictionary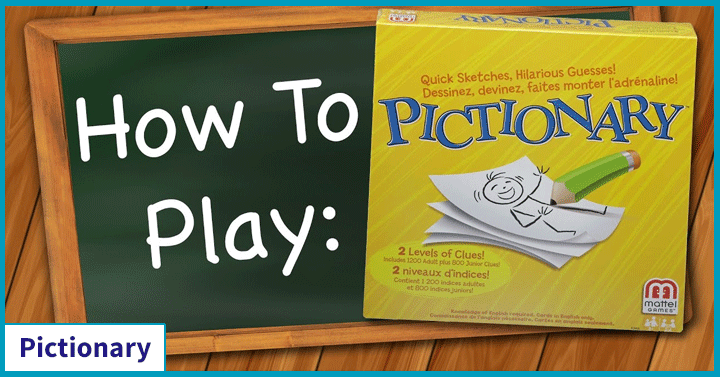 Want to start small before going big? You can't go wrong with a Pictionary game (or will you?). Play it the same way you would in-office. Pair people off, use websites like Sketchful, Skribbl, an IPad slate, large book or whiteboard and put your artistic skills to good use!
The moderator gives out ideas on private chats and the team has to draw it out for the other team to guess. Whichever team gets the maximum number of guesses right wins!
1.6 Giphster Hipster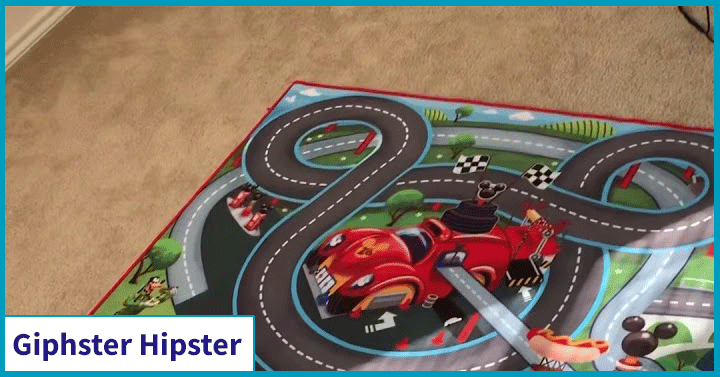 Who rules the memes department at work? Here's their chance to win with the funniest, most relatable remote work memes! As an inside joke, everyone on the team can change their profile picture or status to reflect this meme until the next meeting!
What makes virtual group games fun is that there's something to look forward to during and after playing. You can make things even more interesting with some creative incentivizing. For example, the winner gets a wall of fame listing out how many meetings they've aced, or a courier courtesy of their department. It can be a care hamper or a gift card sent via email.
1.7 Subtle-tea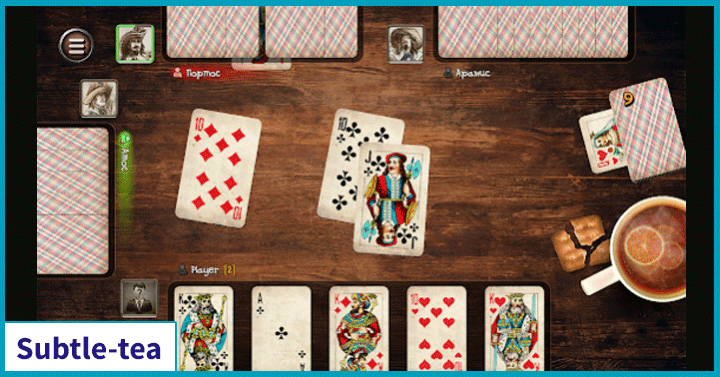 Come up with a set of words related to tea, such as chai, latte, leaf, kettle or brew. Challenge everyone to work the chosen word into the conversations online during the hour. Whoever is first to correctly identify the word wins. This virtual retreat game is also a good exercise to determine if everyone's paying attention.
1.8 The Police Sketch Artist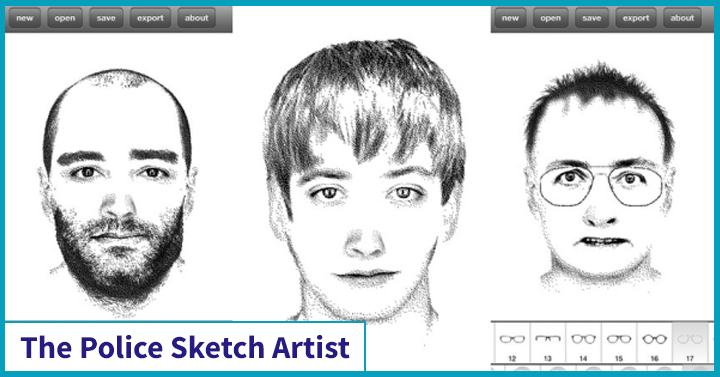 Remember TV shows where an artist is brought in to draw sketches of criminals based on a description provided by the witnesses? The police sketch artist is a fun virtual team building game that can be played by all, regardless of their artistic abilities. In fact, not being an artist can turn up some pretty interesting sketches!
It goes like this; There was a bank heist, with only one witness who saw the crew leader's face. The robbers have long since left, but the police need your help taking the crew down! You can appoint someone as the witness, while the others can be the police, sketch artist and detectives. Use a random face generator to describe the features to the team.
Whoever is the sketch artist will need a blank paper, whiteboard or digital editing canvas to work as the description is being given. At the end, the rendition closest to the description wins and the police now know who they're after!
2. Team building activities for big teams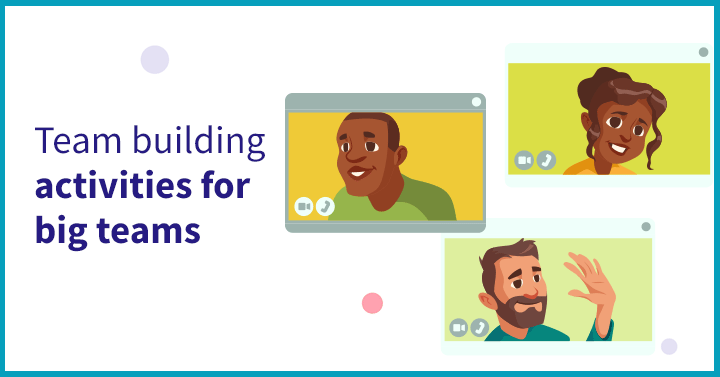 2.1 100 Point Puzzle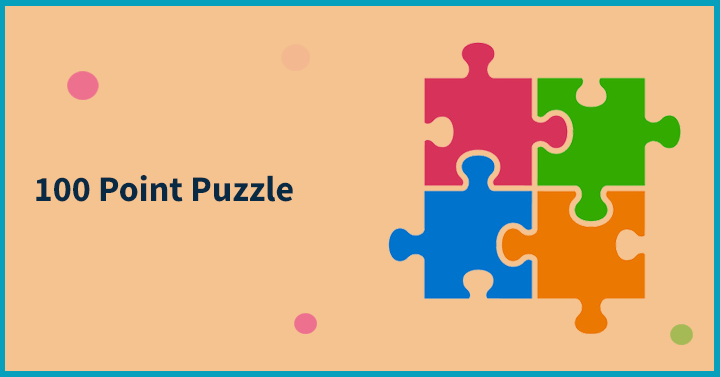 I discovered the 100 Point Challenge's online team building game a few months back when I interviewed Dan Paech, the founder. The team and I separated into two teams and played it online on Zoom.
We had to work through riddles to answer the final question, and had lots of fun in the process! While neither team got the final answer right, I would highly recommend the experience because we got pretty competitive, but found that we worked best when we worked together!
2.2 Giftbox meets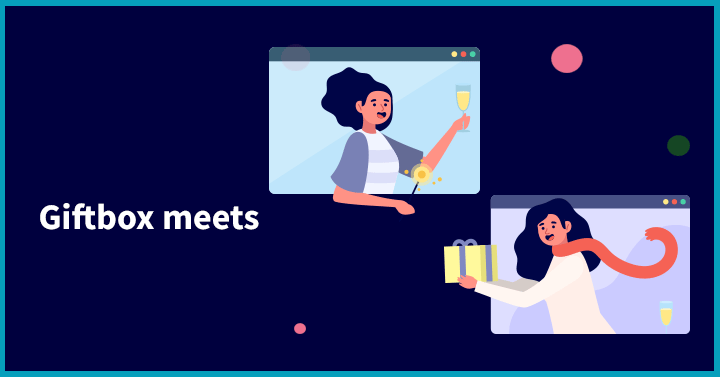 Who says you can only exchange gifts if the office is playing Secret Santa? You can always organize a gift swap and set aside an unboxing meeting just to have everyone open it up once they all receive their gifts!
Set aside a budget, pick chits and get your coworkers to send a thoughtful item to the person they pick. The only difference is, you're doing this on camera and can virtually show appreciation! You can even record the session and upload it on the group channel or on the company's YouTube channel to increase viewership and subscribers!
2.3 Karaoke or talent night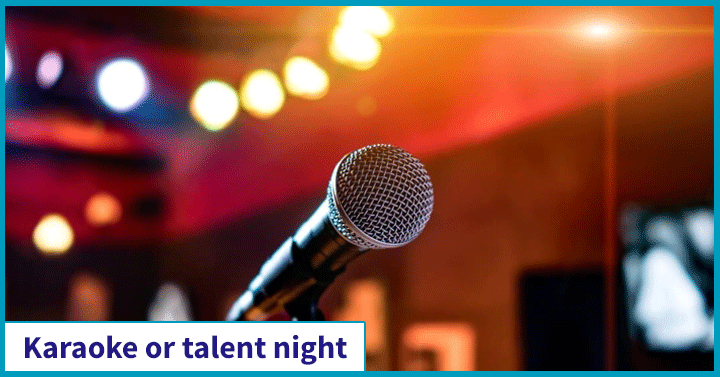 Host a karaoke bar or a talent night every few months. Ask around and find out who amongst the team has a great singing voice, plays an instrument, models in their spare time or can put together a great Zumba flash mob!
Give the team a heads up as to when you'll be conducting this so that it leaves them with sufficient time for rehearsals. You can delegate the coordination efforts to the team to deliver a performance to remember! A team that lets their hair down every once in a while can stay productive and engaged at work!
2.4 The Screen test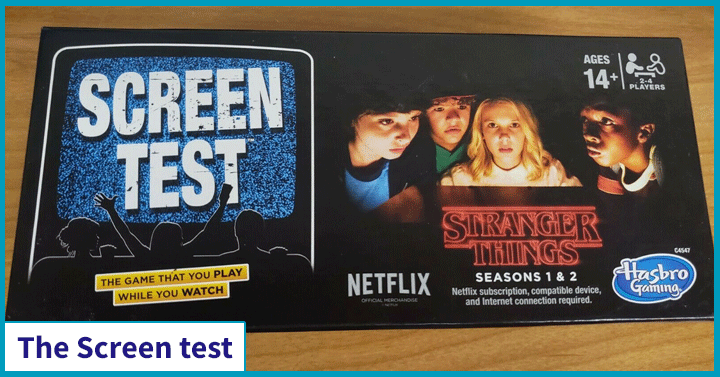 Experience what it's like sitting on the casting chair by having your teammates "audition" for a role in your next film! You can pull lines from an existing movie or series and send out electronic copies of them to everyone to read out.
Everyone should have their cameras on for this so that the team can get into the mood! Be sure to include context about the character and film project so that the team knows how to emote and make their role come alive! The person with the best enactment aces the screen test!
If you would like a variation of this, you can have your team create an episode of their own for a popular Netflix series, such as Money Heist, Brooklyn 99 or the Fall. They'd have to trim the storyline to last 30 to 45 minutes and come up with the dialogues for the entire scene.
The best part of this remote team building activity is that it lets the team's creative juices flow and includes everyone!
2.5 Tour De Paris Virtually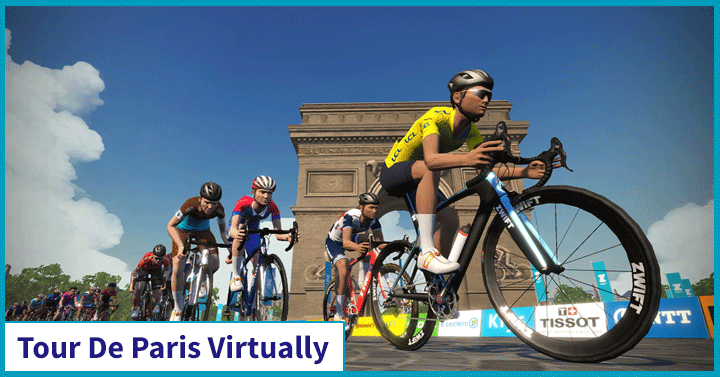 If your plans to visit Paris were canceled due to the Covid outbreak, Woyago is here to the rescue! This virtual Parisian tour by a real Parisian comprises guided bike tours, cheese tastings and French trivia. Immerse yourself in an hour-long Zoom session that can accommodate anywhere between 2 to 300+ people!
It costs $29 per guest. The host will also throw in a few challenges or quiz you along the way to make sure everyone is keeping up and able to feel involved while on the tour.
2.6 Virtual Murder Mystery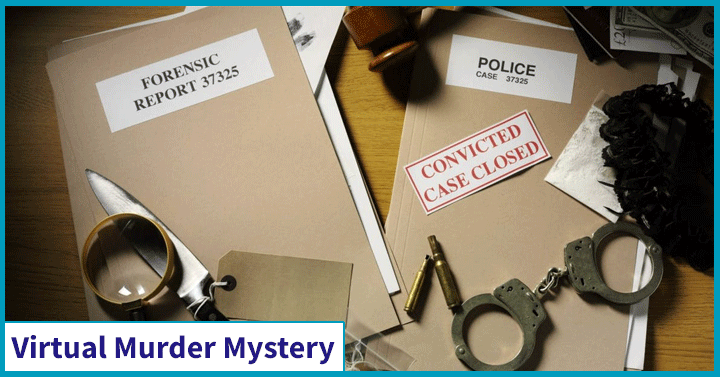 No virtual team building activity can give you the same adrenaline rush as a virtual murder mystery! Everyone has to put their heads together to crack the puzzle with the clues given, so it's the best way to encourage teamwork, hands down!
I am always on the lookout for a good mystery and Teambuilding didn't disappoint! I liked the sound of their Murder in Ancient Egypt game. Like the other options featured on their website, this game is based on a real murder that occurred centuries back during the time of the Pharoahs. At the end of the game, the host tells the players what really happened at the actual murder. This just makes the experience more immersive, not to mention getting to know a cool (albeit slightly grisly) historical fact!
The murder mystery games last for about 1.5 hours and can accommodate large groups upto 300 people. Fill out their online form to get a quote based on the number of players who will be participating!
2.7 Typing Speed Race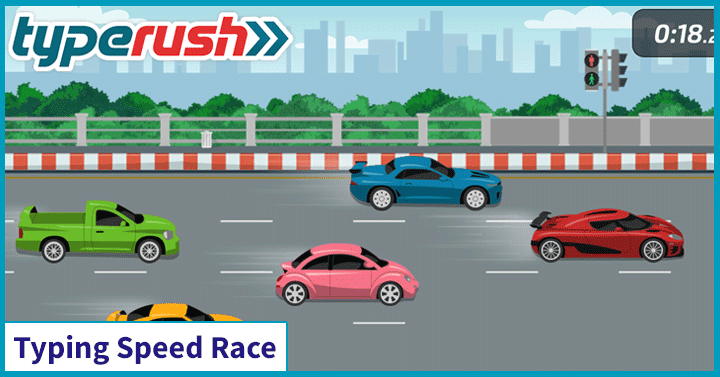 If you want to start a friendly competition, consider giving your distributed team a typing test! The tests on typingtest.com last a minute and have levels based on the difficulty of the text.
This is a virtual team building activity your writers and editorial team are sure to win (sorry, folks..that's life!). But who knows, maybe there's a ninja typist from another department who'll challenge them! Only one way to find out.
You can have them share their scores on a common chat or channel on Slack, Microsoft Teams or any other messaging platform your company uses.
2.8 Virtual team building bingo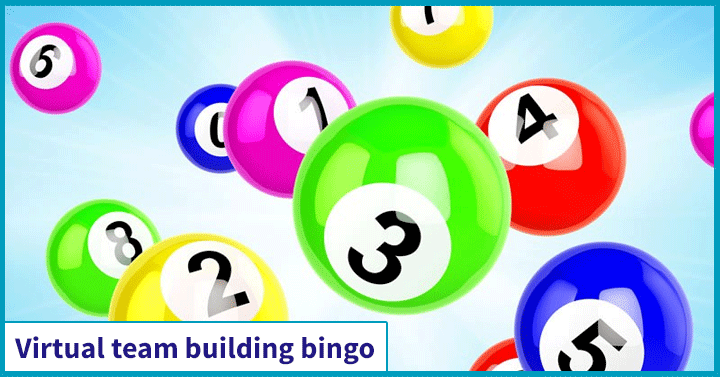 Online bingo is a fun team building activity where remote employees can play collectively. Teambuilding offers a free game board that you can use.You just need to send your colleagues the link, download the image and you're good to start!
2.9 Virtual escape room team building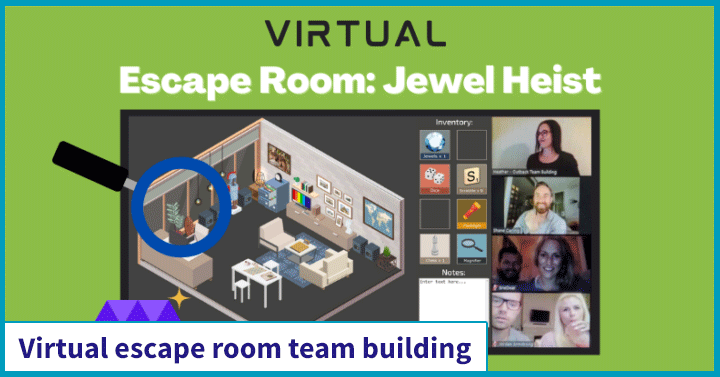 Escape rooms have become popular because it sends everyone into a virtual fantasy. It also reveals how good the remote team is working together to find and crack the clues. You can select a theme for your team size and turn the hour into a super-sleuthing, ghostbusting or murder mystery!
2.10 Virtual Team building Kit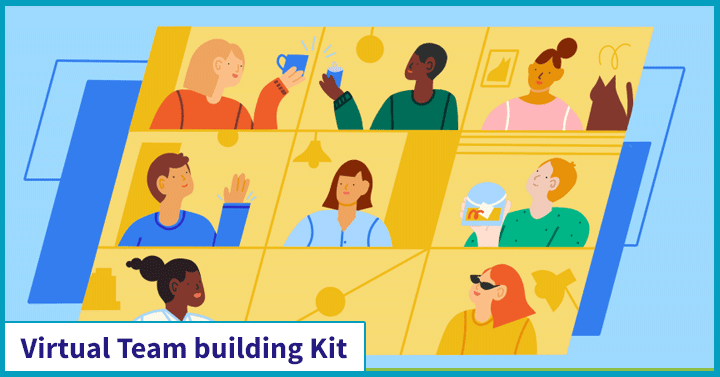 Kraftylabs has come up with a virtual team building kit that will leave your remote employees wanting more. Currently, they provide workshops on soap, candle and terrarium making, mixology, global coffee tasting, Yoga and meditation.
There's a two-step reservation process where you fill out a form and enter in suitable dates and activities you'd like to enroll as a group in. Each person will receive a kit based on what they sign up for. For example, those who opt for soap making will receive microwave-safe utensils, molds and essence oils.
3. Fun virtual team games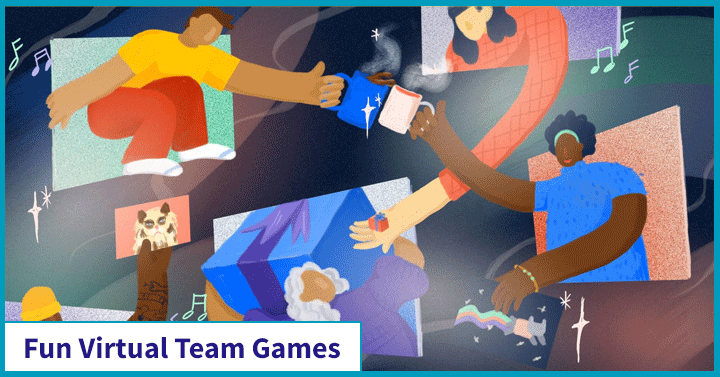 3.1 Blind draw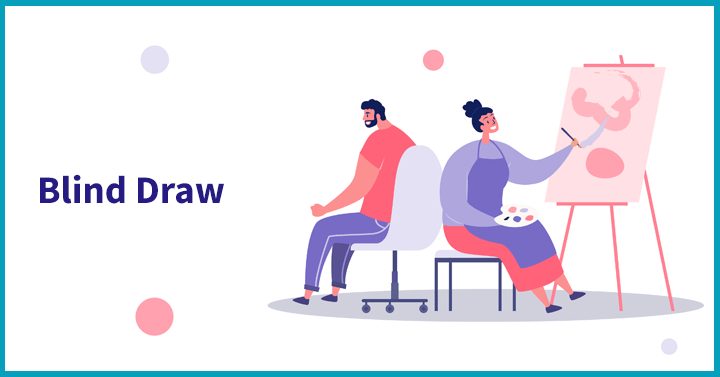 This virtual team building activity is similar to two people drawing back to back. The difference here is that you'll need to face away from the camera and follow verbal instructions to draw what's described to you.
This game can get a little chaotic if it's beyond 20 people in attendance. Nevertheless the rules are as follows;
Make a list of unobvious objects around the house (for example, a wheelbarrow, selfie stick or lampshade.
Divide the group into pairs and send them to individual breakout rooms. Each team gets 3 to 5 minutes to complete their pictures.
Each pair has an artist and someone to describe the chosen object.
The artist has to turn away from the camera and listen to the verbal cues as they attempt to draw the object.
Whoever is able to correctly identify what they're drawing can reenter the main chat and hold up their drawings. The drawing closest to the actual object wins!
3.2 N'Sync, or Not?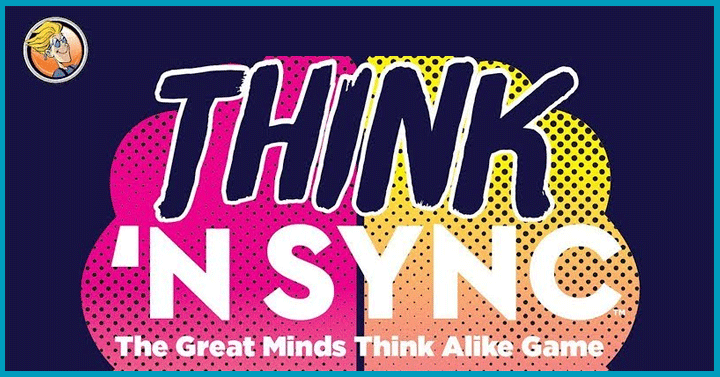 This is a fun game to find out which members have a lot, or nothing in common! Create a survey or poll on Google Forms and invite your teammates to respond. Next, shuffle them into groups at random.The questions can be general to ensure you have a generous range of answers. Here are some sample questions;
Would you rather drive thru or order in?
Should office suits for women have pockets? (Answer; Yes or No)
Would you prefer a pet rabbit or goldfish?
What's a better gift for a colleague who is retiring, flowers or champagne?
Once everyone's answers are in, reshuffle them into new groups based on their responses. This will lead to some switches between the teams! These types of activities can also be used to break the ice between departmental colleagues who don't interact much, but happen to have something in common!
3.3 The 'Suddenly' Story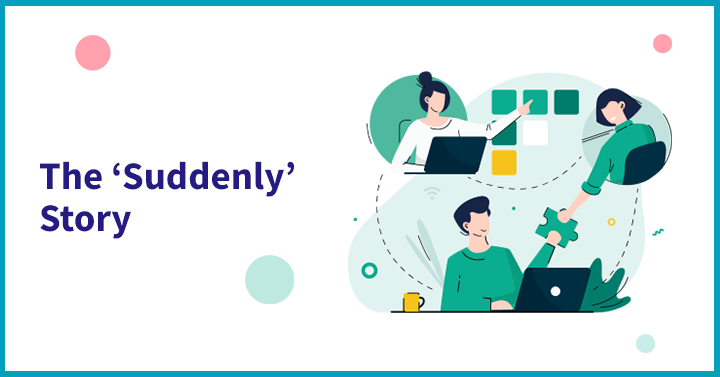 Those of you who haven't experienced the joys of campfire so far will love this virtual team building activity! The 'Suddenly' story requires people to take turns to pass the story to the next person. Since the team is online, the turn can be at random.
The activity moderator will kick the story off. For example,
"Years and years ago, there lived a woodcutter's daughter who was in love with the Prince of the land. She desired to meet him once, and her opportunity came when it was announced that the Prince would be touring the village she lived in. The Prince arrived with his entourage at noon the next day. She joined the crowd that had gathered to meet him, when suddenly."
Leave the story hanging, and pass the turn to the next person for its continuation. The good thing about the 'Suddenly' story is that it can be as adventurous as you want it to be. No one will know when the 'suddenly' part will come in, which ensures everyone is paying attention to the story. They are more invested as a result.
3.4 What Would You Do?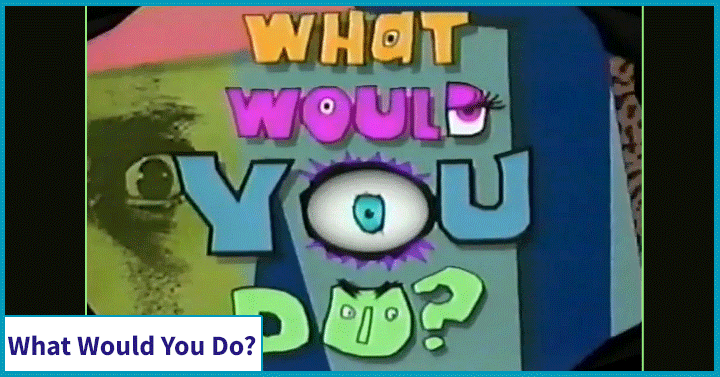 This virtual team building activity works as a great icebreaker for all-hands meetings as well as a standalone game. To play, you have to pose a series of questions to your fellow colleagues.
The activity's objective is to get people to use their critical thinking in unusual situations. 10-20 people can participate at a time and the session can go on for at least 20 minutes to half an hour, depending on how people respond.
Here are some scenarios;
What would you do if there was an apocalypse next week?
You've been cast in a supporting role for the next Marvel movie. What would you do?
What would you do if a wild horse was running down the street?
The topics for the questions can be either work, or non-work related. It's entirely up to the team!
3.5 The Letter hunt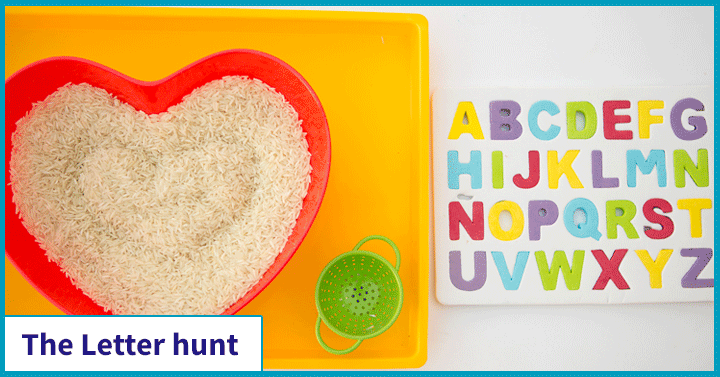 The letter hunt is about people finding an object from their living space corresponding to the first letter they're given.
For example, if the moderator says "C" then everyone has to bring a cushion, cap or charger and hold it up to the camera for the rest of the group to see. The quickest person to react and bring the item wins the hunt!
If you want to make it more challenging, consider specifying a color or shape of the object in addition to its starting letter.This game tests reflexes!
3.6 Photography competition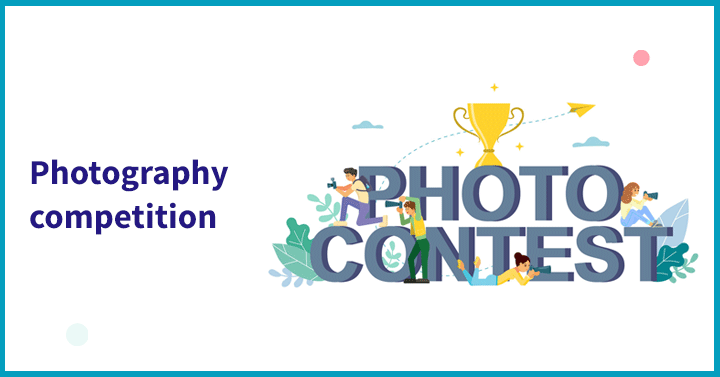 What's the most recent thing you took a photo of? Ask this question to everyone and have them pull up the photo on screen. They can explain the story behind the picture to the group. The picture can be anything (Safe for Work, of course) from a selfie to pictures of their pets, house, family or outdoor event.
Once everyone's turns are over, use the polling option on your video conference platforms to let everyone vote for their favorite photo.
You can also have a variation of this photography activity by having everyone caption their favorite photo in a single sentence. The most creative entry is the winner!
3.7 Dog, Rice and Hen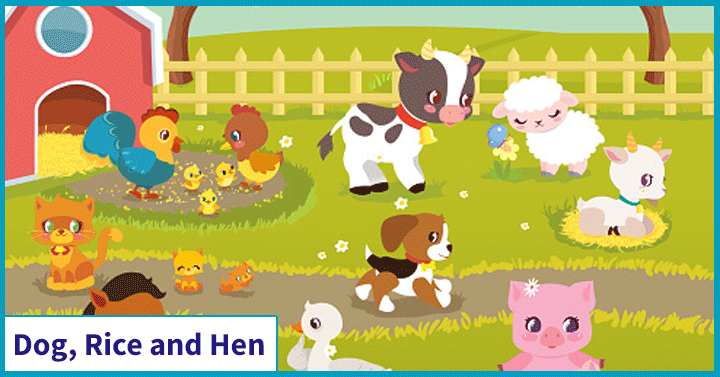 Are you looking for a team building activity that is also a problem solving exercise? Then play the 'Dog, Rice and Hen' game! This activity for online teams should only last 30 minutes and will have everyone apply their lateral thinking and teamwork skills to find the right solution.
It goes like this.
One person is assigned the role of Farmer Don, while the rest are the villagers whose help he will need. Don has a dog, hen and bag of rice with him, and he needs to transport these across the river.
The problem is, that the boat can only accommodate two things, one of them including Don. If he takes the dog,the hen will peck at the rice. If he leaves the dog and hen behind and takes the rice, the dog might attack the hen. What should he do, then?
The teammate who comes up with the fastest and least number of boat trips for Don to take is deemed the winner of this game!
4. FAQs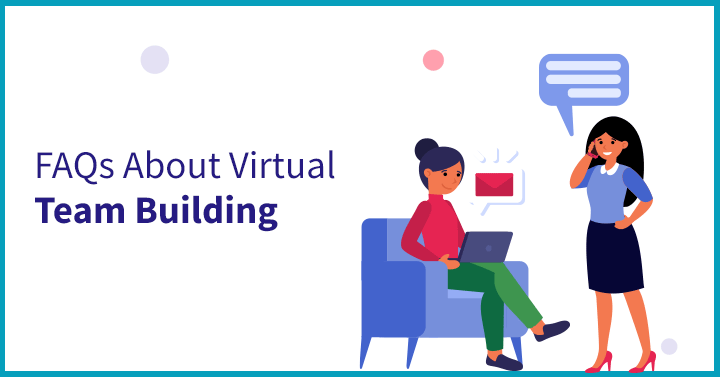 1. How do you build teamwork remotely?
Teamwork hinges on rapport. The better team members know each other, the more likely they are to want to work together and hangout. The best way to build teamwork is to hold virtual team building activities regularly. This frees people from inhibitions and enables them to let loose.
2. How do remote teams have fun?
The most important thing to any virtual team building activity you try out is that everyone genuinely finds it fun. The golden rule is to involve members in deciding the number and type of activities they'd like to play. Be open to suggestions and take a consensus so that everyone feels like contributing more ideas to future events.
3. How do you bond with a remote team?
Leverage remote collaboration software and create private and group channels. Add team members to it and make sure you don't leave anyone out. Set reminders on your calendar or app to check-in and moderate the channel. Conversations can happen at any time, but the important thing is that no one's remarks or comments go unnoticed or are disrespectful.
4. How do you make a virtual team call fun?
You can make team calls fun with icebreakers. You can even have everyone wear the same color when on call, or a party hat or feather boa. The more ridiculous it is the better. It gives everyone something to smile at.