1. 6 Best Corporate Retreat Locations in Colorado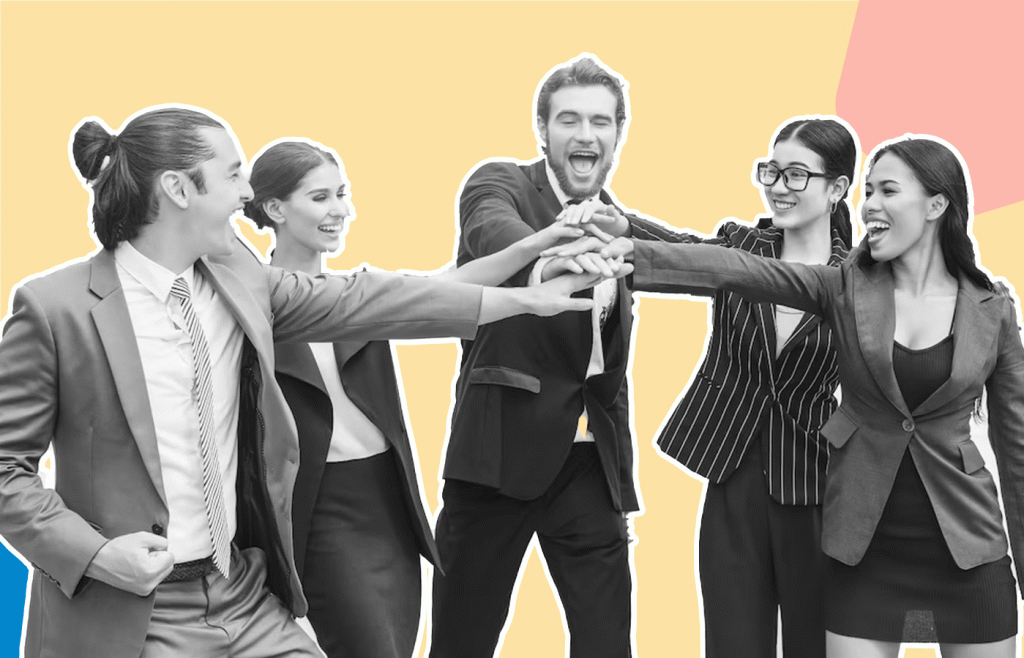 1.1 La Foret Conference & Retreat Center

Location: Colorado Springs, CO
Accommodations: 150+ for overnight stays; 200+ for meetings
Price: Available upon request
Situated in the Black Forest of Colorado, the LA Foret Conference & Retreat Center is a not-for-profit organization. It is a rustic getaway located on 350 acres of private land with a peaceful setting. If you want to host team-building workshops and multiple meetings with your team, this is the best corporate retreat location in Colorado.
It's an ideal spot for both single-day as well as multi-day business gatherings. The center provides comfortable cabin-style sleeping facilities and offers six rustic indoor/outdoor meeting spaces that can support both small and large groups.
Their dining service also strives to accommodate different dietary preferences and allergies, offering a variety of meal packages for every group type. They also have plenty of recreational activities on offer right on the property, from campfire circles and hiking trails to swimming pools and open meadows for field games.
1.2 Lone Rock Retreat

Location: Bailey, CO
Accommodations: 60
Price: Available upon request
If you're looking for corporate retreat locations in Colorado that don't feel crowded, the Lone Rock Retreat will be perfect for you. It is located only 30 minutes away from the Denver International Airport and promises a quick escape from the city.
The Lone Rock Retreat Center is designed for both small and large groups to energize themselves and connect with their teammates. It is nestled on a steep slope, offering guests a natural outdoor environment with comfortable and modern facilities indoors.
They've got a list of meeting spaces and accommodations to host all types of retreat programs. Their dining is served in multiple settings to encourage the feeling of community. Don't be surprised if you find yourself catching a glimpse of a deer or elk wandering outside your room. Despite its simple facilities and secluded location, you get access to multiple recreation options on-site with outdoor pools, gyms, and more.
1.3 The Crawford Hotel

Location: Denver, CO
Accommodations: 112 rooms; 350+ for meetings
Price: Available upon request
The Crawford Hotel is one of the best corporate retreat locations in Colorado with a city-center address. And it is only 30 minutes away from the Denver International Airport.
The hotel is a historic marvel designed on the iconic Denver Union Station, offering a combination of old-school charm and urban living. From intimate boardrooms to large event halls, they've got a wide range of variety when it comes to meeting spaces. There's no shortage of accommodations either with a host of lofts and suites on offer.
Dining at Crawford also offers an indulgent experience that brings you fresh ingredients and unique dining concepts from celebrated culinary geniuses. And their indoor recreational offerings include gyms, fitness classes, and a spa & saloon. If you're looking for more entertainment, you can always step out and explore one of the many nearby attractions. Whether you want to explore the city of Denver or have fun trying the amenities of the hotel, you can do so at Crawford.
They also offer a range of accessibility features in both private and public spaces of the hotel. You can enquire about these ahead of booking.
1.4 The ART Hotel

Location: Denver, CO
Accommodations: 165 rooms; 350 for meeting rooms
Price: Available upon request
Situated in Denver's Golden Triangle District, The ART Hotel is the best corporate retreat location in Colorado for getting an indulgent experience. The entire property functions as a hotel-cum-museum with curated artworks lining the walls and modern accommodations decked in contemporary style.
The property features multiple indoor and outdoor meeting spaces along with sleeping, dining, and recreational facilities. Dining includes on-site private dining options that you can book for your teams or share with the other guests. The recreational facilities are pretty basic with an on-site gym.
However, the limited options for dining and recreation are no issue since there are plenty of attractions in the vicinity. For example, the Denver Art Museum is only a five-minute walk from the hotel. If you're looking to fill your schedule with more artistic inspiration, try checking out the many packages the hotel offers.
1.5 Devil's Thumb Ranch Resort & Spa

Location : Tabernash, CO
Accommodations: 100 guestrooms; 250 seats
Price: Available upon request
Located 75 miles to the west of Denver, the Devil's Thumb Ranch Resort & Spa is a premier mountain resort. It is spread across 6,500 acres of breathtaking ranch-style landscapes, making it the best secluded corporate retreat location in Colorado.
The accommodations at Devil's Thumb are fully-furnished cozy escapes available in lodge and cabin-style decor. They also offer spacious meeting spaces at ranch-style venues that can be customized in a variety of seating styles.
Like all other things, dining at the ranch is also an adventure with multiple dining options serving the best of local ingredients.
And if you're planning to go adventuring after your meetings, there are plenty of activities to access right on the property. From mountain biking and zip lining to spas and hot tubs, there's something for everyone on your team.
1.6 Gateway Canyons Resort & Spa

Location: Getaway, CO
Accommodations: 80+ rooms; 150 seats
Price: Available upon request
Nearly an hour away from the Grand Junction Regional Airport, the Gateway Canyons is an award-winning luxury resort. It is the top choice of corporate retreat locations in Colorado for hosting the ultimate team-building retreat.
For starters, the location has no shortage of amenities, adventures, and attractions. Secondly, it provides guests with a wide array of meeting venues, both indoors and outdoors, along with both lodge- and Casita-style accommodations.
Their many dining experiences situated all around the property promise to take you on a culinary adventure you won't forget. Guests can also go for off-road touring, mountain climbing, wine country tours, auto museum tours, and more. Many of their on-property spaces comply with the ADA. Their staff is also trained to accommodate guests with special needs.
2. FAQs
2.1 How Do You Organize a Corporate Retreat?
The first steps to organizing a corporate retreat include setting goals, getting the attendee count, budgeting, researching venues, and finalizing dates. Next, you have to make plans for transport, meals, recreational activities, meetings, workshops and more. The final step involves getting your team and staff on board.
2.2 How Do You Host an Employee Retreat?
When hosting an employee retreat, stick to your planned schedule and keep the objectives of the retreat in mind. Allow your employees to come up with ideas while encouraging collaboration, while also factoring in a few hiccups in your plan so you and your employees can be prepared.
2.3 What Do You Do at an Executive Retreat?
Corporate retreats are meant for employees to get together for brainstorming, team building, group discussions, and other work-related purposes. However, it may also involve some recreational fun to give the employees a break from their work life.