1. Gifts for Coworkers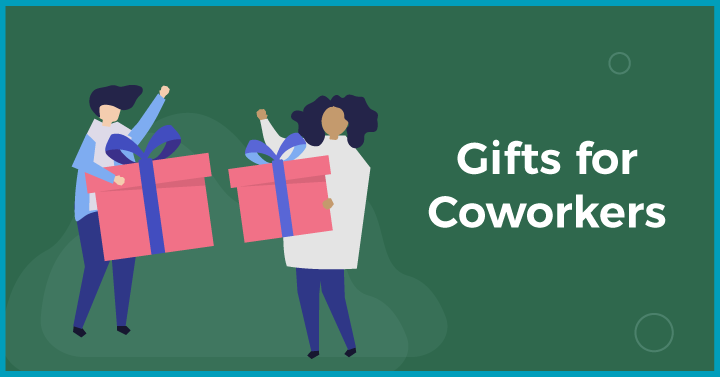 1.1 Gifts for Interns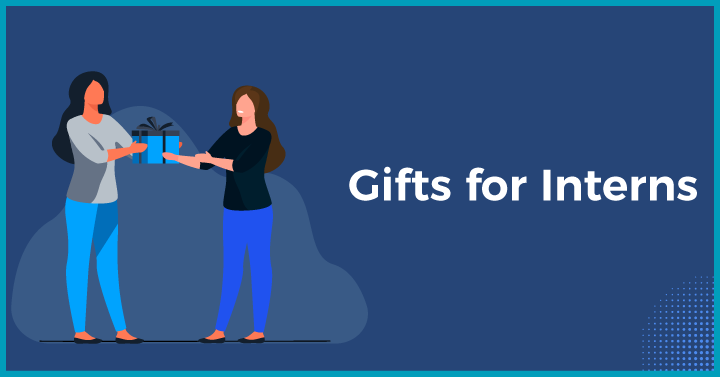 That intern who shadowed you or a fellow colleague over the summer? They definitely would have stood out in your mind as someone enterprising, driven and eager to learn. And such attributes could land interns their next role, making them your latest coworker and/or teammate.Commemorating the association, however brief with intern gifts is important because 
It promotes the company and reinforces the culture the business follows.
Gifts help interns feel appreciated and this gesture motivates them to give their best to the projects.
Interns feel appreciated and will be happy to give their best to their projects.
It encourages them to consider full-time offers of employment extended to them by the firm bearing in mind how employees in general are treated. 
Here are some ideas on how to package your intern gifts.
1.2 Branded company swag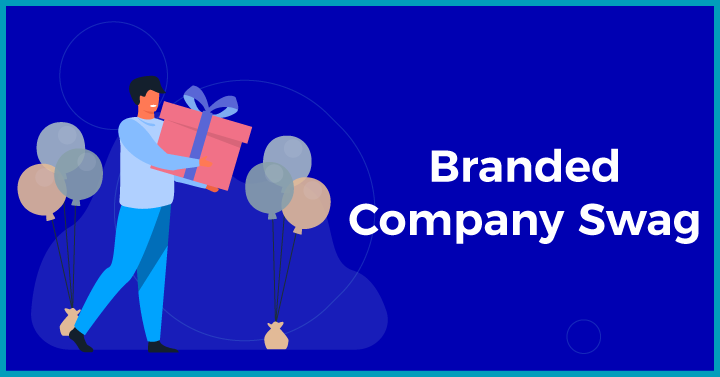 Branded company swag packages can indirectly promote your company to the interns' network. Wearables, stationery, eatables and drinkables are like constant advertising. The intern can wear a hoodie or t-shirt to work, or flaunt their latest tote bag or backpack to family and friends. Who knows, your next hire might come through a referral your former intern provides! Your kit can include – 
Sippers
Laptop sleeve
Coffee Mug
Cap
Tote bag / Laptop bag / Backpack
Read more: https://www.sorryonmute.com/top-notch-intern-gifts-to-thank-your-interns/ 
1.3 Stationery kit / Office supplies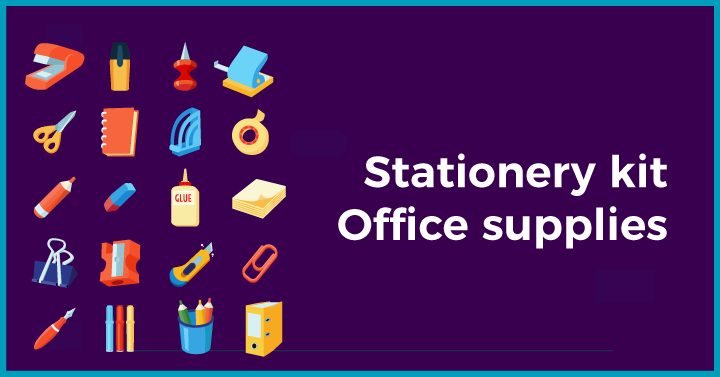 Every intern will appreciate office supplies that let them take notes on the fly and stay organized when soaking up everything about a line of business. The kit can include stationery, journals, highlighter pens and Post-it's. Empower their inner stenographer by gifting them office supplies as intern gifts. 
1.4 Charging Station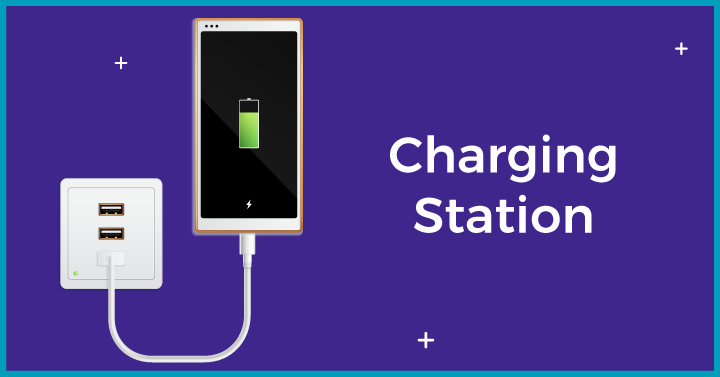 A portable charging dock can help your interns juice up when at work.You can get them this simple USB tower power adapter, this 4-in-1 wireless charging station, this eco-friendly bamboo charging station, or even this premium charging station.
1.5 Electronic gadgets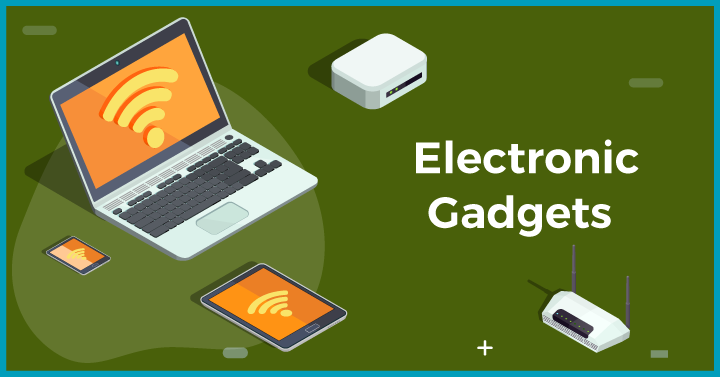 Electronic gadgets are gift worthy, especially for those interns pursuing work in the IT and engineering lines. You can put together an assortment of electronic items such as USB sticks, SD cards, noise-canceling headphones, bluetooth speakers and power banks for a hamper that will outlast the internship! 
2. Gifts for CEOs to show your admiration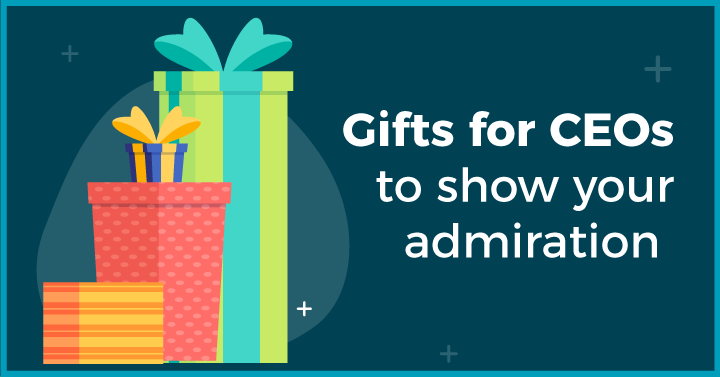 2.1 Wine decanter set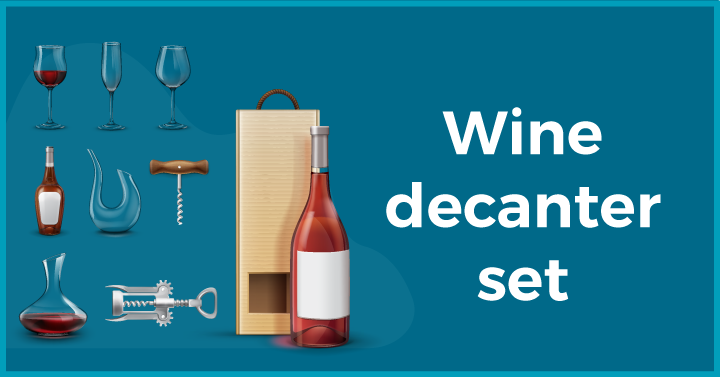 A wine decanter set that can be personalized is ideal to celebrate the boss's leadership and achievements. These beautifully engraved wine decanter set from Oakmont really caught our eye.
2.2 Tetris night light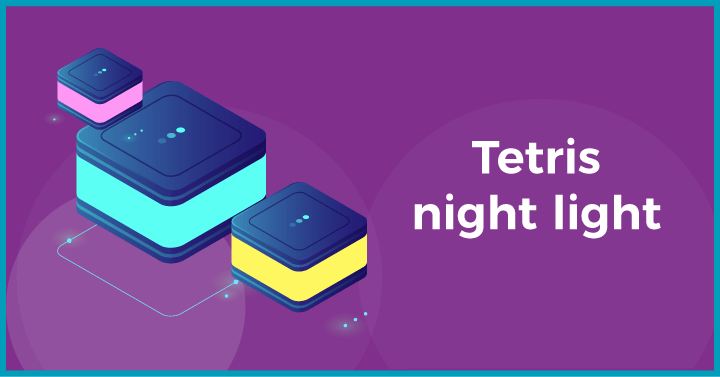 If you and your boss both share a love for the Big Bang Theory reruns, gift them a Tetris night light which they can place on their bedside stand. 
2.3 Foam roller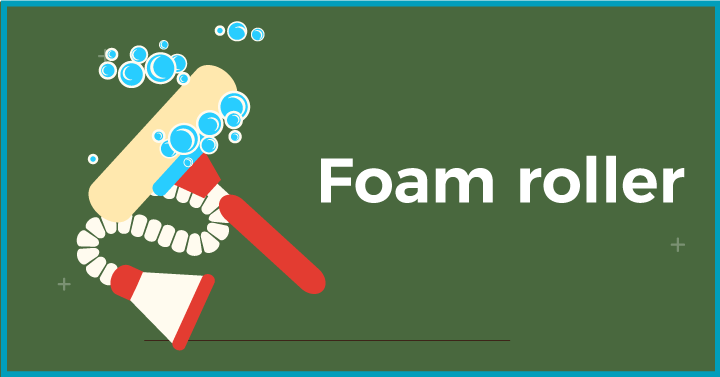 Considering how busy a CEOs schedule gets, they may not have the time to unwind with a massage.A  foam roller is a great gift for your boss because it is known to help release tension and relieve tight and sore muscles around the shoulder and neck. 
Read more: https://www.sorryonmute.com/gifts-for-ceos-to-show-your-admiration/ 
3. Gifts for Work at Home Dads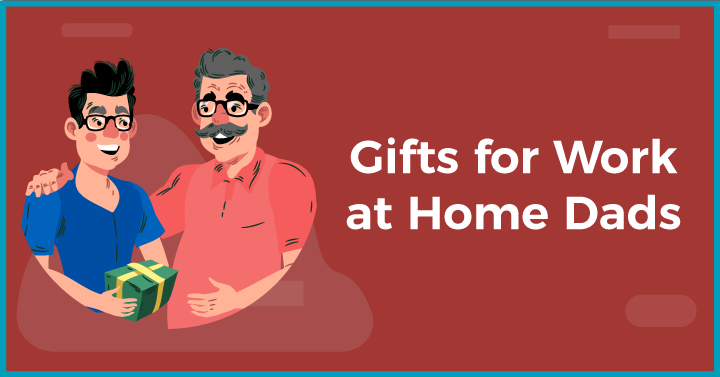 3.1 Ember smart mug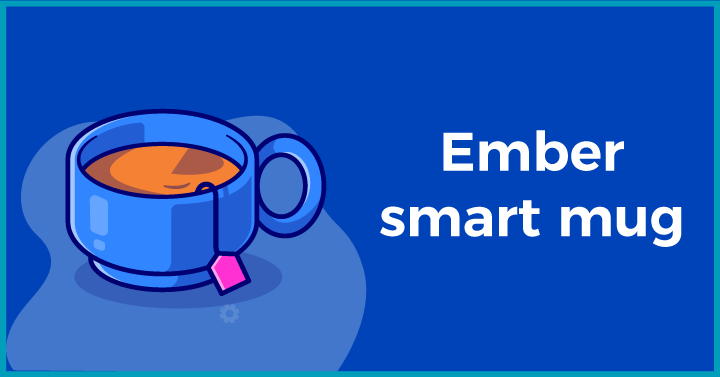 The Ember smart mug is an elegantly designed temperature-controlled mug every hardworking dad will appreciate. The Ember mug can be controlled from your smartphone and heats upto 60 degree Celsius. This heat stays for upto 1.5 hours. You can recharge the mug on its stand which acts as a battery charger. 
Price:$139 (10oz) and $224 (14oz)
3.2 Balcony-Railing Hanging Table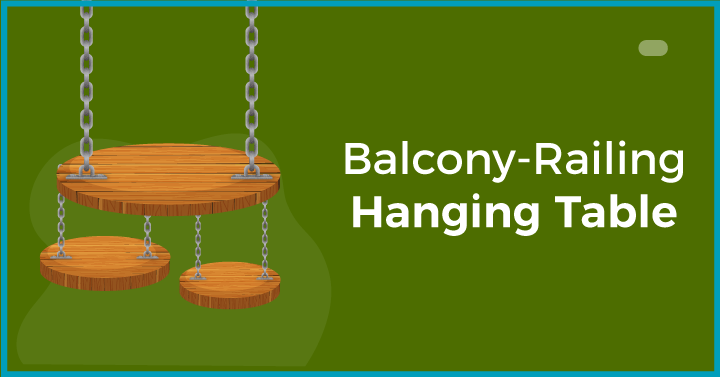 Want to gift your dad something useful which also offers a great view? Order this hanging balcony for him so that he can take some of his meetings out on the balcony. It uses up little floor space and measures just 9 cm after folding.
You can adjust the fit using the metal clamps it comes with and can be fixed both indoors and outdoors.  
Price: $59.99 
3.3 Anti-fatigue mat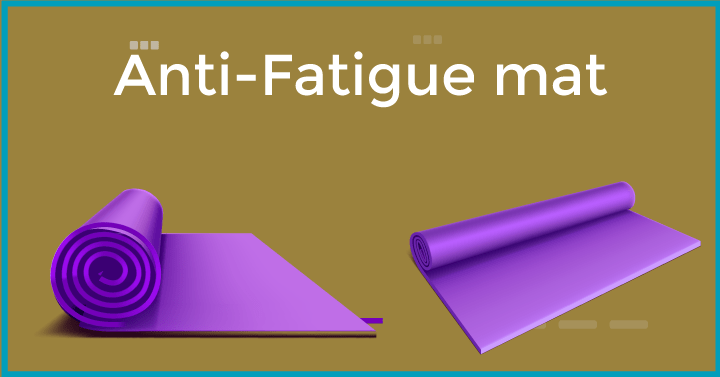 When work requires considerable movements, the anti-fatigue mat from Autonomous.ai is a great gift for work at home dads. The mat arches towards the toes and has a firm grip. It can take upto 330 pounds of weight. 
Price: $89
 Read more: https://www.sorryonmute.com/gifts-for-work-at-home-dads-that-says-you-love-them/ 
4. Gifts for Work at home Mums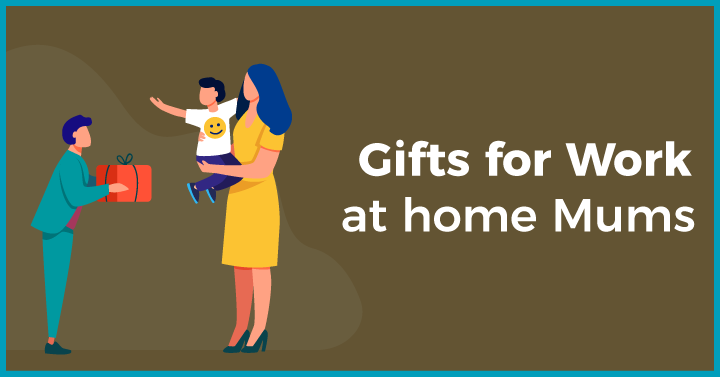 4.1 Office chair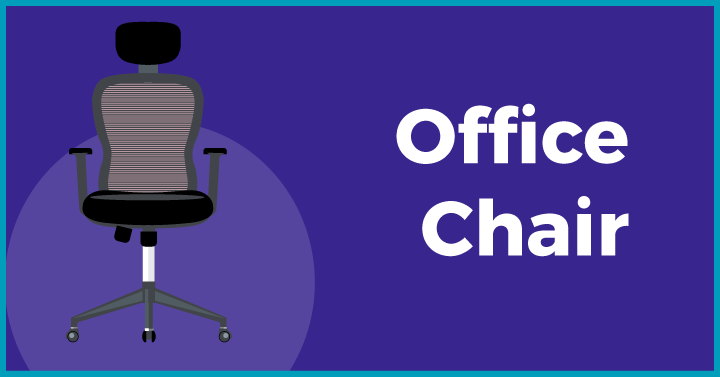 Ergonomic comforts mean the world to a mum who is always on her feet. A good office chair can help working parents maintain their posture when they're typing away from their desk.  
4.2 Work-from-home loungewear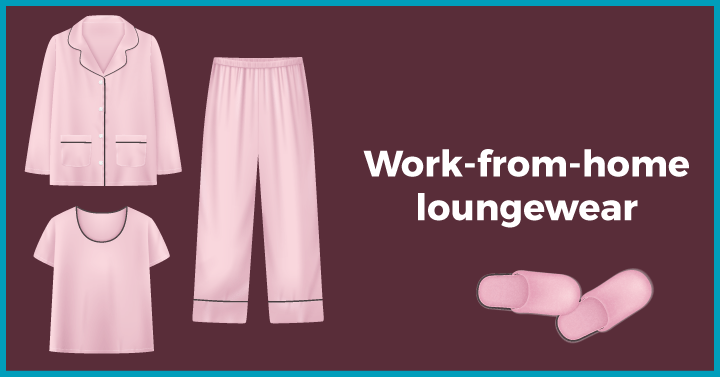 Working from home is a flexible option for most people, and your choice of attire should be both comfortable and professional for the camera. Transition to  work-from-home loungewear which are stretchable and soft, making them relaxing to work in. 
4.3 Macrame Plant Hangers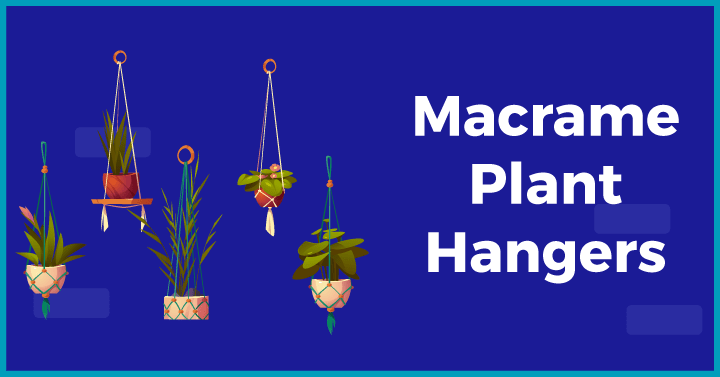 I personally wish I could Macrame but it looks like I'll need to settle for hangers made by more gifted artists! These Macrame Plant Hangers add a touch of quirky elegance to the house and make for beautiful art. You can opt to gift the plant along with the macrame hanger, or simply get a few sizes by the type of planter it is (glass bottle or a pot) to leave the arranging part to the mums! 
Read more: https://www.sorryonmute.com/beneficial-gifts-for-work-at-home-moms/ 
5. Gifts for Your Best Friend At Work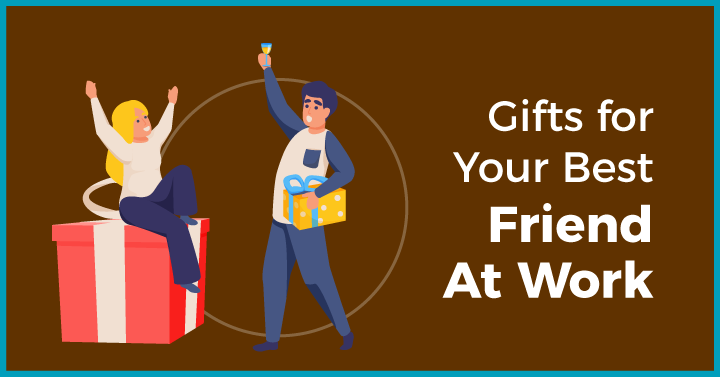 5.1 Award ribbon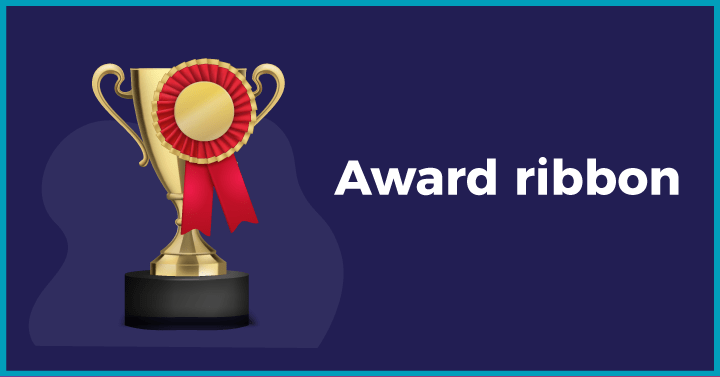 Your work bestie will fondly remember you as they pin the award ribbon you got them as a work bestie gift. While you get some on Amazon, I like the ones on Adultingftw which feature ribbons with witty quotes. This
5.2 Desk cactus humidifier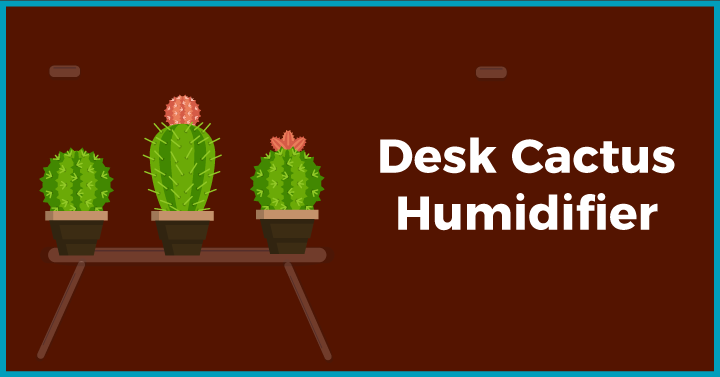 One of the best gifts for work besties that they'll get use out of would be this cactus shaped USB desk humidifier. It's compact and adds a touch of greenery to the desk space. It shuts off automatically after 4 hours, and saves power. All you'll need to do is connect to your laptop or ipad with an USB outlet. 
5.3 Mug warmer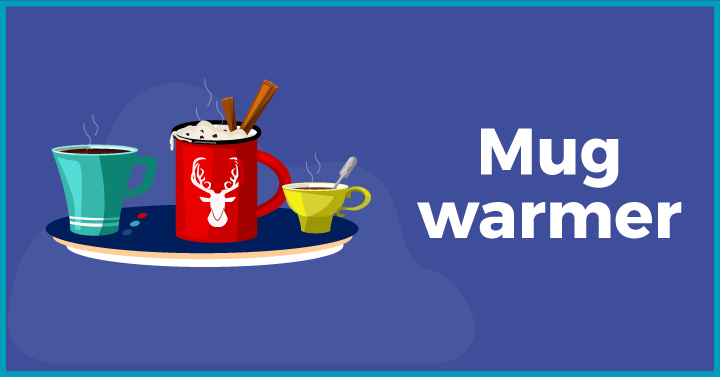 Missing the coffee runs you two take when at work? Recreate the scene with this portable mug warmer. It will heat up your drink to a drinkable temperature. You can look at the light indicator built in to know when to turn it off. Most mug warmers cost anywhere between $11 and $28.
5.4 Unlikely friendships calendar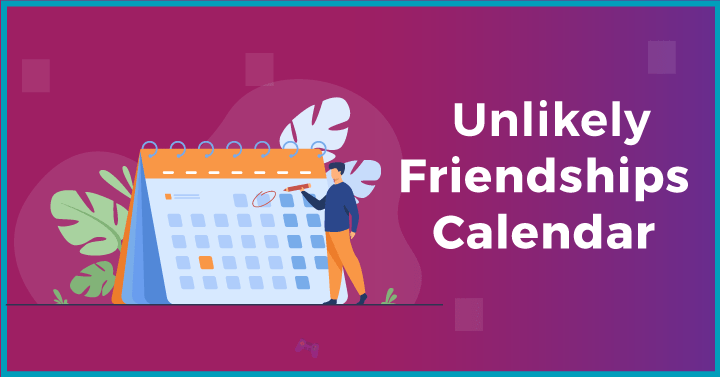 The unlikely friendships calendar is the cutest work bestie gift to get a coworker who is an animal lover! The calendar is updated to include the most unusual animal friendships, ranging from a cat and duck due to a real-life fox and the hound (Disney feels, anyone?).
The calendar goes on to show that outer appearances do little to determine a friendship for life! It costs $7.49. You can even set up an annual order to go out to your work bestie.
5.5 A slothlife hooded blanket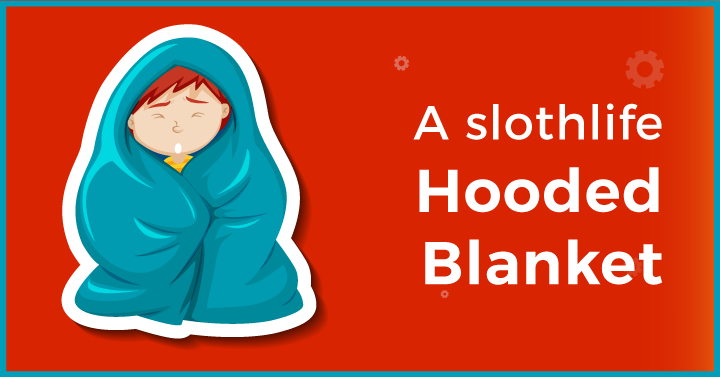 If you're working remotely and interact with your work bestie online only, why not send them a hug? The "I nap periodically" hooded blankie from Etsy is made of Polyester and Spandex and can keep your bestie snug as a bug in a rug.  It costs $80 and is the perfect gift for those wintry days when a quick nap is an enticing prospect! 
6. Stress-Relieving Gifts for the Workaholics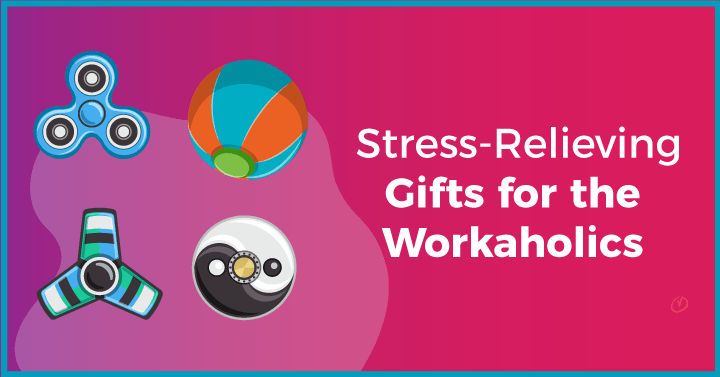 6.1 Acupressure Mat and Pillow Set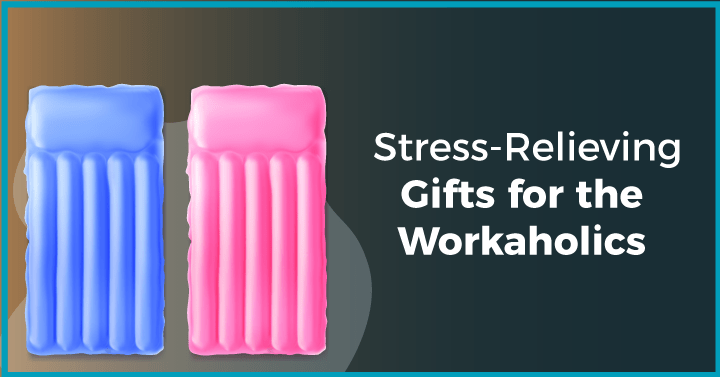 Acupressure is an ancient science of stimulating nerves and improving blood circulation. Being sedentary for long hours at a stretch can cause knots in the neck, shoulder and back (not to mention the eye strain and headache you've likely experienced at some point from staring at screens). A personal massage with this acupressure mat and pillow set can loosen those knots and help your perfectionist buddy be kinder to themselves. You can use it before bedtime to sleep better.
6.2 Scream Absorbing Jar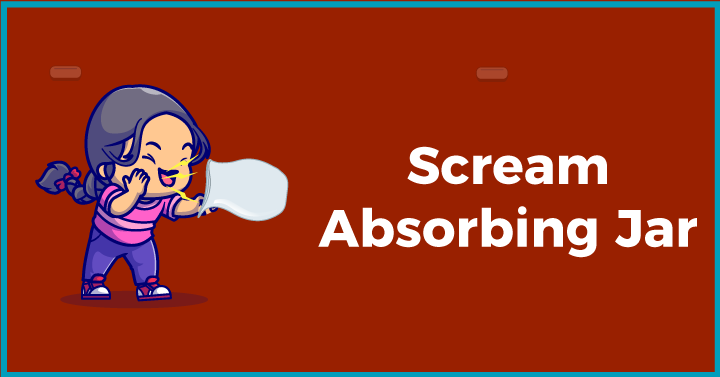 Sometimes, when we're that stressed out, we end up taking it out on the nearest person and object. Why can't that object be a scream jar? This gift to me is a real winner because it changes even the loudest scream to a whisper. I'd get one for my colleague and another for myself just to test it out and marvel at the noise reduction! Satisfaction?Guaranteed!
6.3 Heated/Chilled Eye Pillows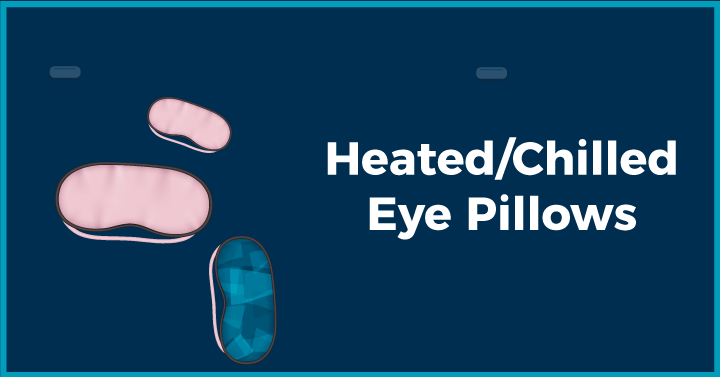 Stressed people suffer from sleeplessness. Give them a stress relief gift of temperature-controlled pillows to help them relax and get in some shut-eye. These weighted scented eye pillows can be warmed up in a microwave and frozen in a fridge for hot and cold therapy
Read more: https://www.sorryonmute.com/stress-relief-gifts-for-work-buddies-close-to-burning-out/
7. Gifts for Work Travelers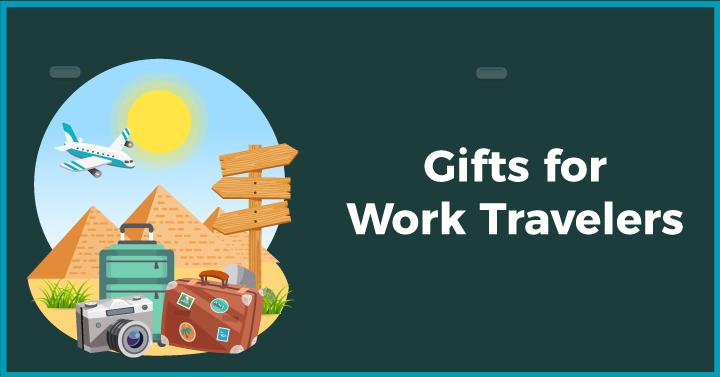 7.1 Smart carry-on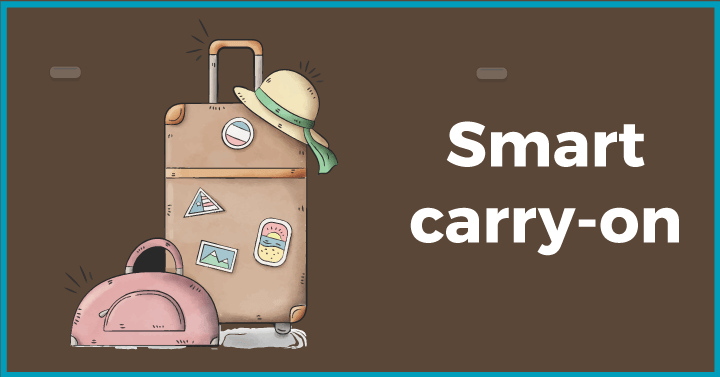 Carry-on luggage is a great gift for coworkers whose work involves extensive traveling. This water and stain-resistant carry-on comes with a USB charging point so you can continue working on those emails without worrying about running out of battery. It's a gift that even other family members of the colleague can get use out of!
7.2 Travel wallet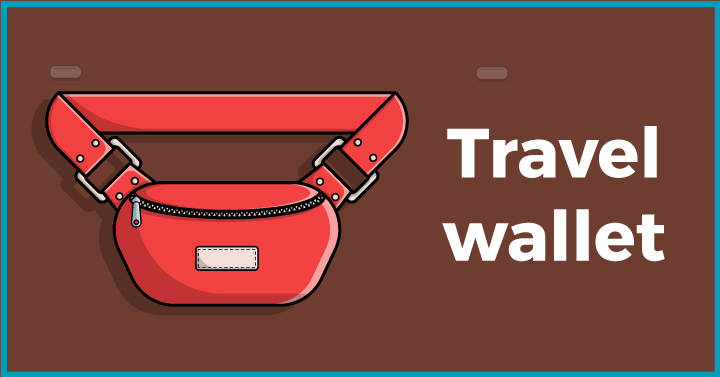 If you have seen your traveling friend/colleague keep all the travel essentials separately, a travel wallet would be the perfect gift. This trifold RFID blocking travel passport wallet helps keep their passport, ID, credit cards, and travel documents all safely together in one place.
7.3 USB mic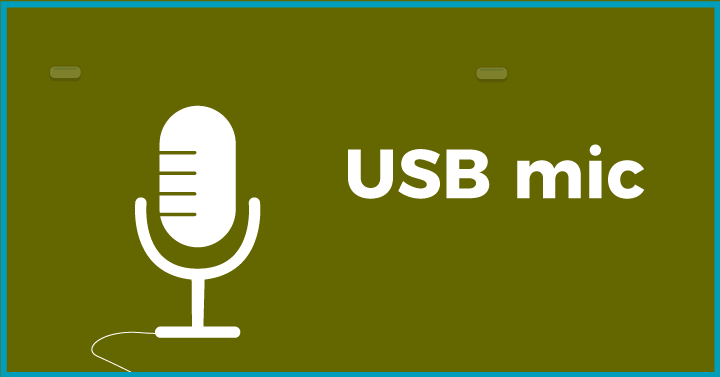 This would be the ideal gift for work travelers, especially if they are on workcations. They can be on a beach, on a train, in the woods – a USB microphone would drown out all the surrounding noises, and they can attend all their web conferences without as much as a peep distracting the people on the other side
Read more: https://www.sorryonmute.com/considerate-gifts-for-work-travelers-that-they-would-love/
8. Valentines Gifts for Coworkers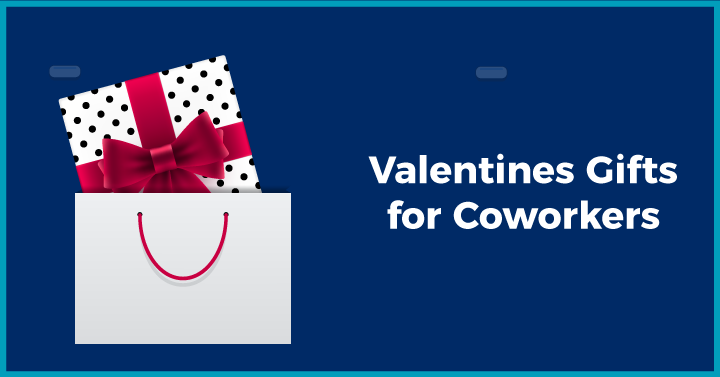 8.1 Meditation crystals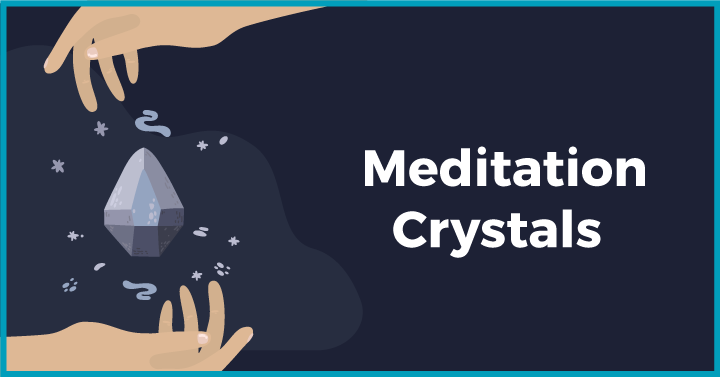 You're a true friend if you get your work valentine a gift that helps them de-stress. These meditation crystals make great art home/office decor. It spreads positive energy on Feng Shui principles and is made of K9 crystal. Start your coworker on their self-healing journey with these crystal's meditative properties! 
8.2 Fuzzy Slide Slippers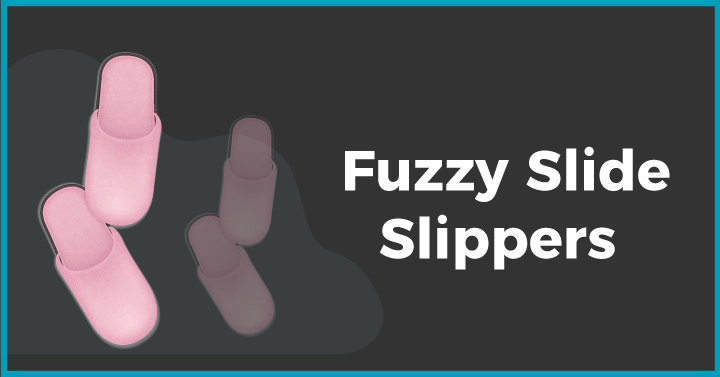 Doesn't kicking your shoes off and trading them in for fuzzy slippers sound heavenly?Get your coworker fuzzy slide slippers as a valentines gift for work! It's cozy cushioning is akin to giving your feet a hug. We recommend the more practical water-resistant Scuff slippers from Dearfoam which costs $41 to $132 depending on the sizes.
8.3 Mini Waffle Maker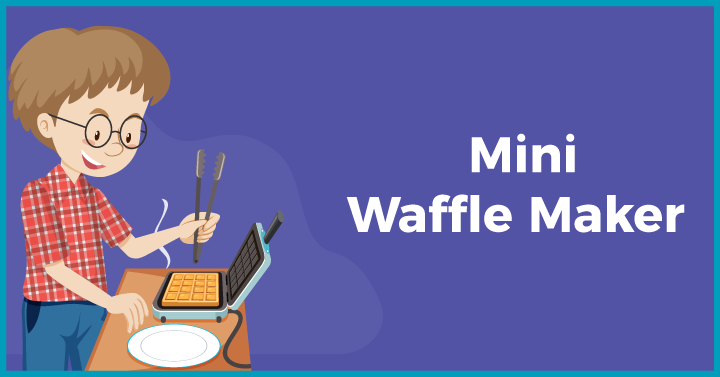 A mini-waffle maker can save time on meal prep where all your colleague will need to do is pour pancake or any other kind of batter onto it. It turns off automatically. The surface is a double non-stick which provides a uniform cooking effect. It can make individual portions for eggs, pancakes and even a bit of a stir-fry. Besides being affordable($21),the best part of this valentines gift for work is that coworkers with children away at university dorms can pass it to them. It's a practical gift that everybody in the family gets to use!
9. Fabulous Gifts for Returning to Work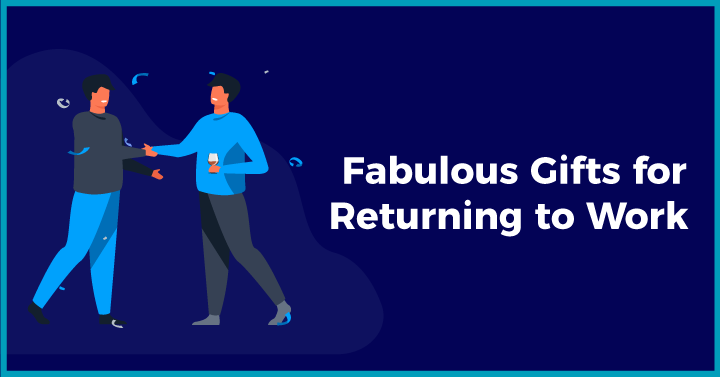 9.1 Welcome back box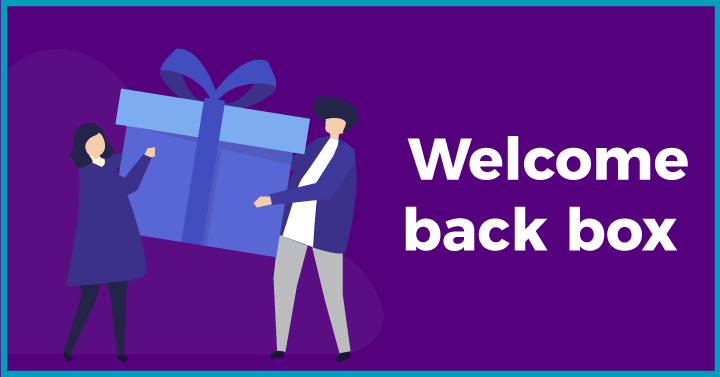 Welcome your former WFH colleague back to work with a customizable Caroo box (or if you're willing to wait for our official launch, a Siwom box!). Caroo specializes in employee gift boxes by occasion. I won't give away what's inside the box but you'll definitely get personalized recommendations after taking this 1-minute quiz.
9.2 Cold brew and tea infuser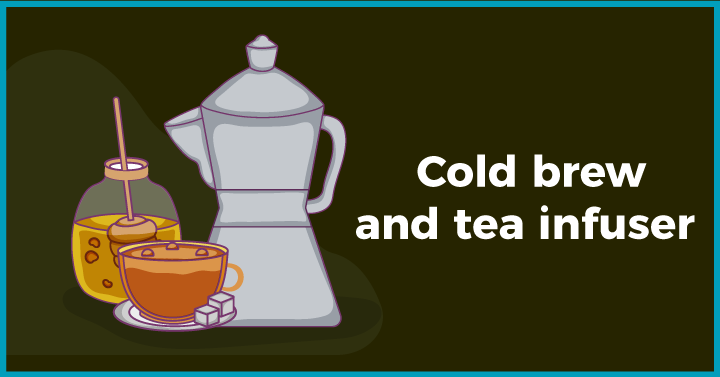 The Primula Pace cold brew maker and Ovalware RJ3  are some of the best gifts for returning to work, especially for coffee and tea connoisseurs. All you need to do is add the coffee grounds to the brew filter and pour water. Whoever gets this can even seal it up with the guarantee that it'll retain its freshness and flavor for upto a fortnight. You can also add tea bags, throw in some infusers such as mint or fruits and brew it like a traditional teapot. Hot or cold, beverage lovers can take their drink just the way they like it! Did I mention it's also dishwasher-safe, making cleanup easy?
9.3 Health and hygiene pack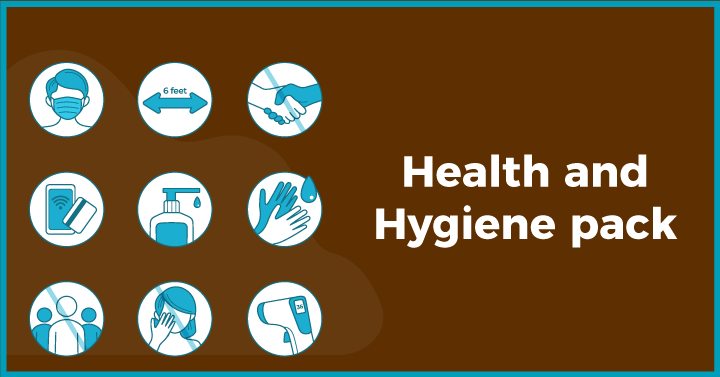 In pandemic times, a health pack is compulsory to adhere to safety guidelines. The pack can contain wet wipes, hand sanitizers, masks, visors and a pulse oximeter that employees can use to periodically check their blood oxygen levels. 
Tork and Officeworks has come up with a line of office-specific towels,soap dispensers and sanitary equipment under their workplace wellness and hygiene pack which are worth mixing and matching to create hygiene packs.
Read more: https://www.sorryonmute.com/fabulous-gifts-for-returning-to-work-for-everyone/
10. Gifts For New Business Owners
10.1 Portable Chargers
When it comes to gifts for new business owners, portable chargers make the perfect choice in gifts since these professionals need to carry work while on the go.  A portable charger is just the backup needed to ensure you can conduct your meetings and calls without any interruptions.  With plenty of options available, choose one based on speed and ports and pair it with a universal adapter.
10.2 Standing Desk
For those who are busy making big strides in their startups or new ventures, consider presenting a  functional standing desk that's both a fitness aid and work tool to help meet their health goals and business goals. 
10.3 Compact Coffee Maker
A budding entrepreneur will love a compact coffee maker as a gift to get the adrenaline running and ensure high energy levels for those marathon meetings.  This portable and compact mini espresso machine  can be used to concoct hot cups of espresso, latte, mocha and different other flavors.
To read more about gifts for new business owners, read our full article here 
11. Funny Wacky Yet Useful Gifts for Virtual White Elephant
One of the beloved parts of the holidays is playing White Elephant with your friends and family. The White Elephant is a gift game of the ancient Asian tradition where people brought gifts that had no value to either party. Those who received the gift would withdraw it from the game with no shame. These days, a group of friends usually gather to give wacky and impractical gifts to each other. With celebrations going online, the game went virtual, and the gifts for virtual White Elephant got wackier
11.1 Automatic Pan Stirrer
Even the greatest cooks would get tired of the constant stirring of risotto or some Indian sweets. So aid them in whipping up their tasty dishes by gifting them with this automatic pan stirrer that's battery-powered and with three-speed options.
11.2 Wacky Inflatable Tube Guy
What can be a wackier gift for a virtual White Elephant than a gift that has "wacky" in its name? This 18-inch dancing tube man is joyous, battery-operated, and is highly desk-friendly. Give this to someone who would need a smile every time they look at their desk – so maybe everyone and anyone!
11.3 Mobile Phone Jail
We are all guilty of scrolling through social media while we are supposed to complete that report and feel guilty about it later. Now, you need not go on a guilt trip, but just sentence your phone to jail with this Cell Phone Jail. It has a timer up to 60 minutes and can hold up to 6 phones.
11.4 Adult Scattergories
No, 'Adult' doesn't necessarily always have to mean NSFW. Off Topic are like Adult Scattergories – a fun board game that gets the brain whirring. Best gift for virtual while elephant, especially if you love some never-ending hilarious conversations during game nights. This one has a 20-sided die, 16 game cards, 8 whiteboards, 10 dry-erase markers, and a 2-minute sand timer.
11.5 Mixology Dice
An inspirational gift for virtual White Elephant to those bartenders (professional or otherwise). These 8 laser-engraved birch wood Mixology Dice provide seemingly endless inspiration (over 1.5 million combos!), and a clever way of learning the art of mixology. If you want to gift something similar to the chef extraordinaire of your circle, gift them these Foodie Dice that includes 5 primary dice & 4 seasonal veggie dice
12. FAQs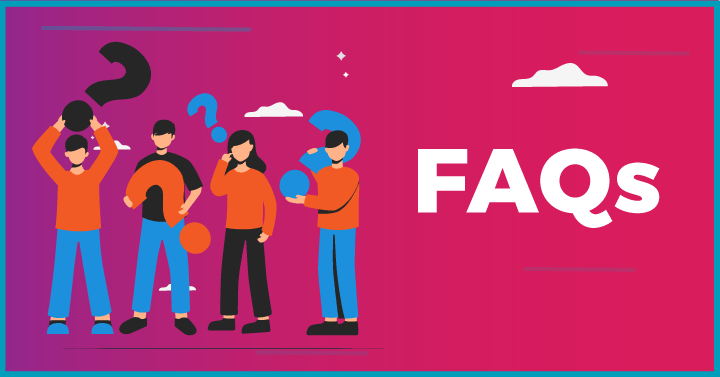 12.1 What are gifts for coworkers?
Gifts for coworkers are presents that help them stay productive, recharged or simply something that they like and have been meaning to buy for themselves. Such gifts include
Self-care hampers
Temperature-controlled smart mugs
Foam rollers
Acupuncture mats
Beverage infusers
12.2 Why are gifts for coworkers important in 2022?
Gifting is a timeless symbol of appreciation. It conveys to the recipient what the sender thinks of them. Giving gifts, monetary or otherwise, can go a long way in helping a coworker out and when the time comes, they can even return the favor in your hour of need. So long as the gifts are practical, useful and mindful, every person will love being gifted a present!